Julia Ferraro, a savvy traveler, took to social media to share her preferred travel advice.
The content creator shared a video on TikTok detailing how to save a significant amount of money on every trip.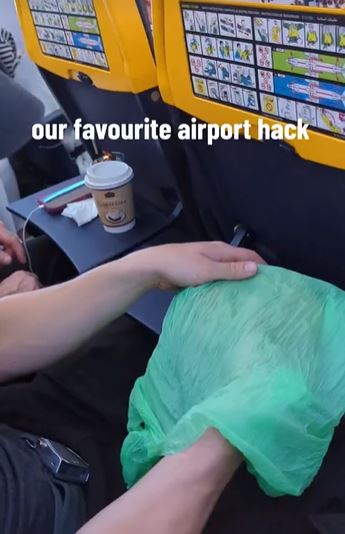 Typically, budget-conscious travelers find themselves facing exorbitant prices for food at the airport or while boarding the plane.
However, this money-saving enthusiast has now unveiled her "preferred" method to enjoy your journey without having to splash too much cash.
She assured travelers that they will "never have to pay for overpriced food" if they give this trick a try.
Julia explained: "This is especially useful on shorter flights that don't serve food."
In the video, the tiktoker can be seen boarding a seemingly Ryanair flight.
Subsequently, she unveils a bag and reveals a wrapped sandwich.
In the clip, she said: "I don't know who started the rumor that you can't bring food through airport security.
"But whenever we're traveling through Europe, we find a cute sandwich shop and bring them to eat on the plane."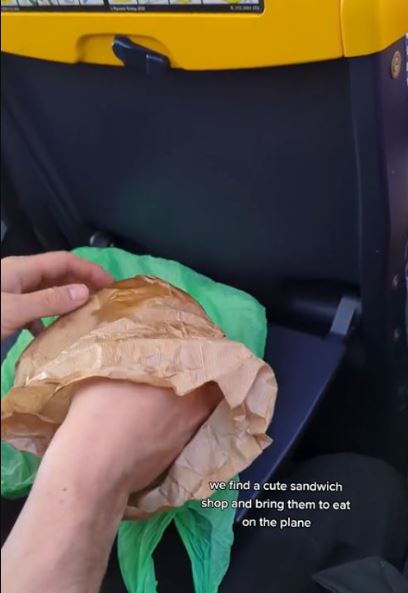 The travel expert suggested that she even bring her preferred snacks on the flight.
She added: "Sometimes we do cheese and salami and have a charcuterie on board too.
"We also like to bring a bag of fruits and veggies to snack on too."
The video has garnered thousands of views, prompting an outpouring of thoughts and opinions in the comment section.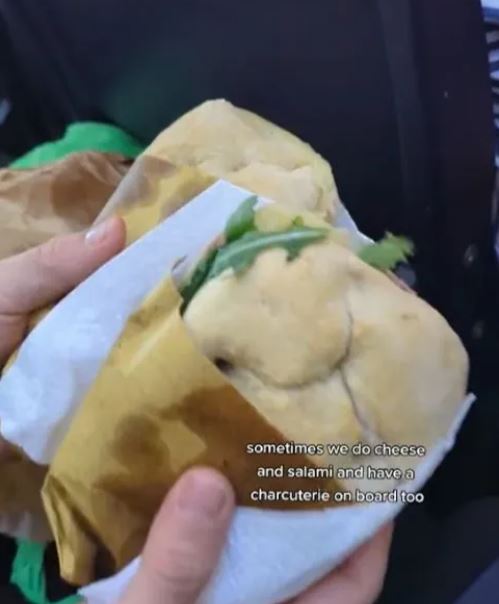 One person said: I've never heard that rumor. I do it all the time
A second said: I usually bring a whole Iberian ham joint and just carve at my seat.
A third wrote: You can take food such chips, bars etc, no meats, fruits going into the US from Canada.
Someone else commented: Please check the import rules of the country you're heading to if you're not eating it on the plane.
Another said: You can, but depending on where you're traveling there may be some restrictions on certain foods like fruits and seeds.
I always packed everything I needed and reusable bottles for water, no one ever stopped us, Another added.
Be careful with drinks, though, as liquids over 100ml are not allowed on board.