Although the idea of choosing comfortable clothing might seem like a good approach when you're on a plane, it turns out that this is not a great idea. Tommy Cimato, a TikToker and a member of the cabin crew explains why in a video, leaving travelers shocked.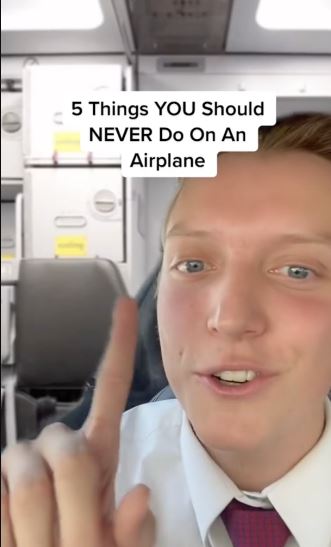 Tommy shared with his viewers 'Five things you should never do on a plane' in his widely shared video. One of the recommendations he gives is, 'Don't or try not to wear shorts when you're on a plane
He explained: "You never know how clean the seat is going to be – so if you have pants, you're going to have less germs."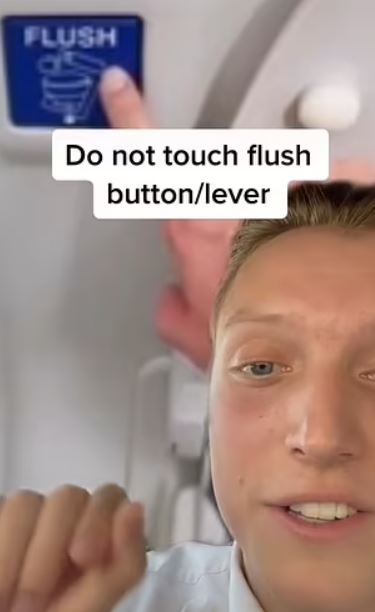 Essentially, when you cover your legs, you're reducing the extent of contact between your body and the potentially unclean airplane seat because something that's not always clean
Refrain from falling asleep or resting your head on the window," he advised, drawing a comparison to wearing shorts. While the window seat is a popular choice for most passengers, Tommy emphasized the importance of avoiding sleeping or leaning against the window.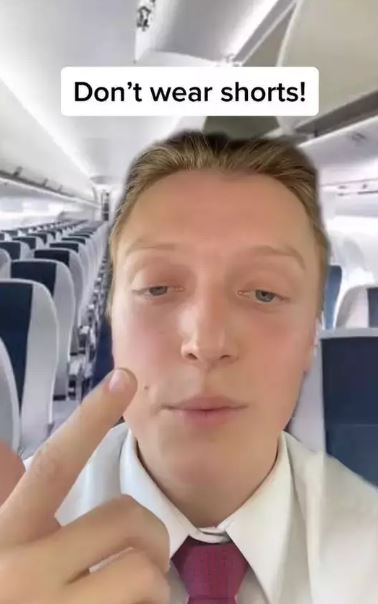 Tommy said: "Do not fall asleep or lean your head on the window. You are not the only one that has done that and you don't know how many people or children have wiped their hands or other things all over the window."
Another noteworthy point among his five tips was never to touch the flush button or lever," he advised. According to Tommy, using your bare hands for this task is "super unsanitary and gross."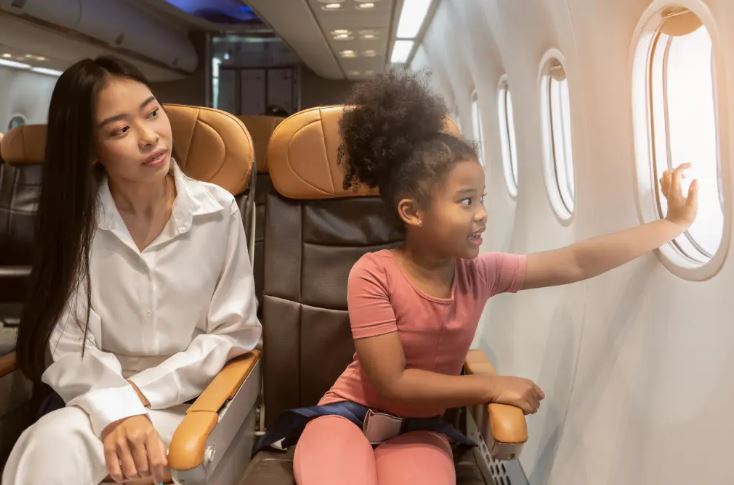 He recommended using a piece of tissue to press the flush button in the bathroom, pointing out that this action highlights the lack of cleaning on the plane.
In the comments, Tommy clarified the situation and wrote: 'The ground crew does all the plane cleaning, they try their best to keep it clean but this is just in case if it gets missed!'
After facing criticism, Tommy's information garnered praise from other supporters.
One person commented: This may have been true many Moons ago but at this point, everyone is traveling with disinfectant wipes and wiping down EVERYTHING before they touch it.
A second said: No, they don't thoroughly clean airplanes between flights. There is no time to do so with short turn times. A thorough cleaning would take hours and it happens (sometimes) during a major maintenance check.
A  third said: Oh yeah I never wear shorts on a plane anyway because A. It's cold AF and B. Because I'm naturally already grossed out by my bare legs touching the seat 
Someone else added: Na. If the plane malfunctions and plummets into the sea I'd rather be wearing shorts than jeans that will weigh me down. It's only logical