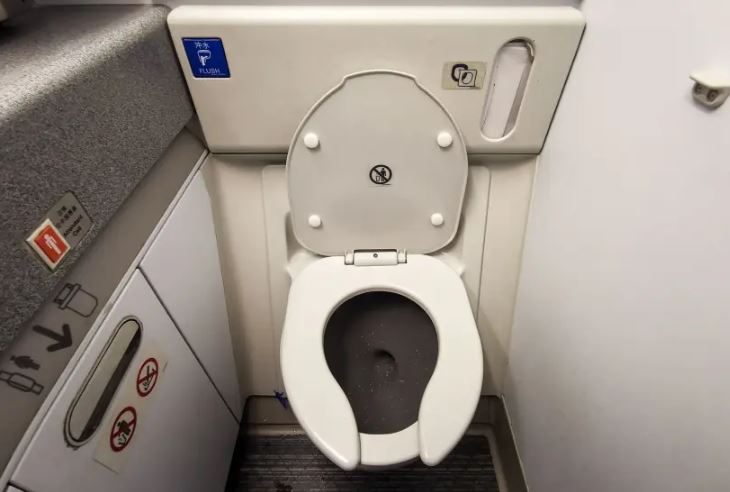 Garrett, a pilot from Dallas, Texas, has become a TikTok sensation with his viral video where he reveals what happens to the poop after you flush an airplane toilet.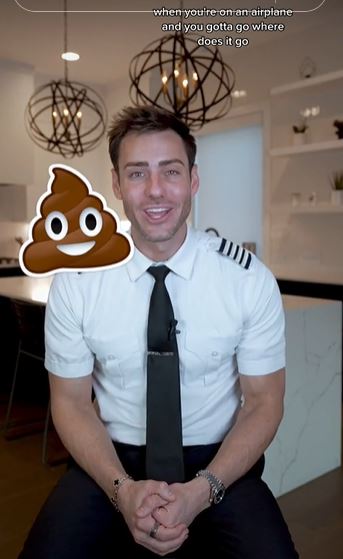 His video has garnered a whopping 3.9 million views, and his trending clip sheds light on the question many have wondered about: 'When you're on an airplane and you gotta go, where does it go?'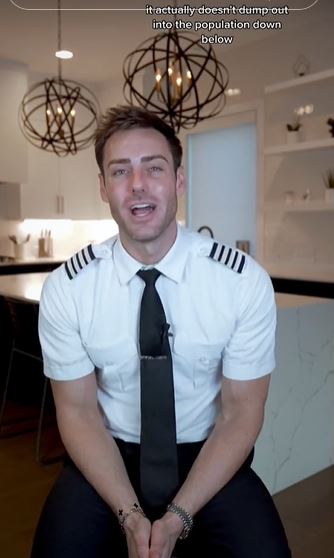 He explained in his video: "Did you know that whenever you flush the toilet on an aircraft it actually doesn't dump out into the population down below?" he continued. "It goes through plumbing to the rear of the aircraft in the seal compartments, where the grounds crew at the destination will remove all that waste."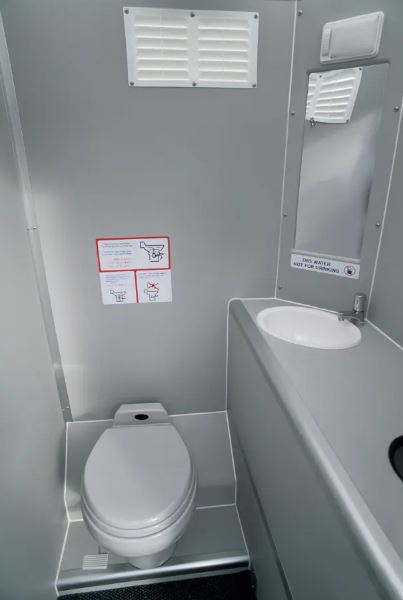 Garrett showcased his piloting expertise along with quirky aircraft facts and proceeded to unveil a fascinating insight: a toilet on a Boeing 747 is capable of being flushed more than a thousand times and can accommodate over 320 gallons of excrement.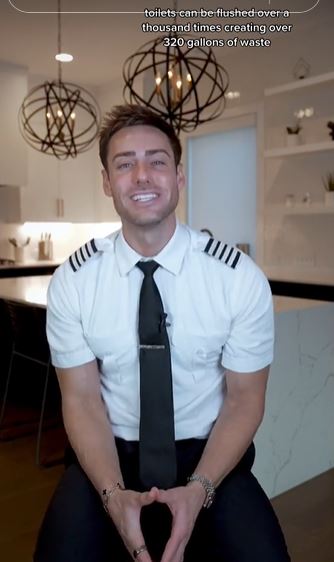 Despite the less-than-pleasant topic of airplane restroom realities, a significant portion of pilot Garrett's TikTok audience seems to be captivated not by the discussion of in-flight facilities but by the fly guy's good looks.
One person commented: Oh didn't know that I was told when I was younger it's dumped out into the air thanks for the info though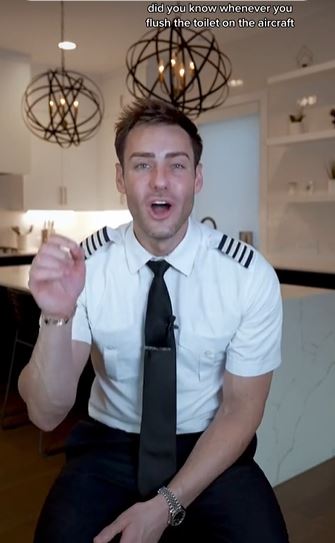 A second wrote: It goes into a holding tank which is emptied after landing! 
A third joke: Sure in rare instances it's been reported that the poo has landed in people's gardens lol  
Someone else said: my mum always told me it used to be dropped from the plane but it would disintegrate before it hit the bottom 
Another continued: Probably exactly the same as what happens on a yacht. It gets macerated and goes into a holding tank. This is where things diverge. On a plane, that tank would be pumped out on landing. On a yacht, that tank is usually pumped overboard when at sea. Are you listening to me Greta, and your zero emissions trip on that yacht?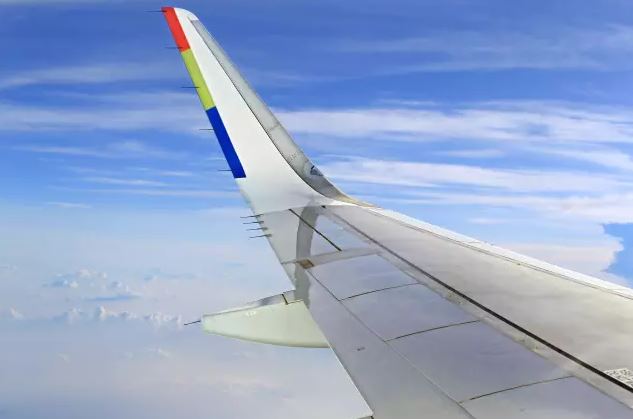 On the other hand, some individuals admitted to having the misconception that waste from the aircraft is actually released into the air during the flight, potentially affecting the people below.