The incident happened when Ruth and Peter Jaffe, the daughter and son of the 79-year-old mother and 80-year-old father, witnessed their parents accidentally downloading the return boarding card instead of the outbound one before their flight from Stansted Airport to Bergerac, France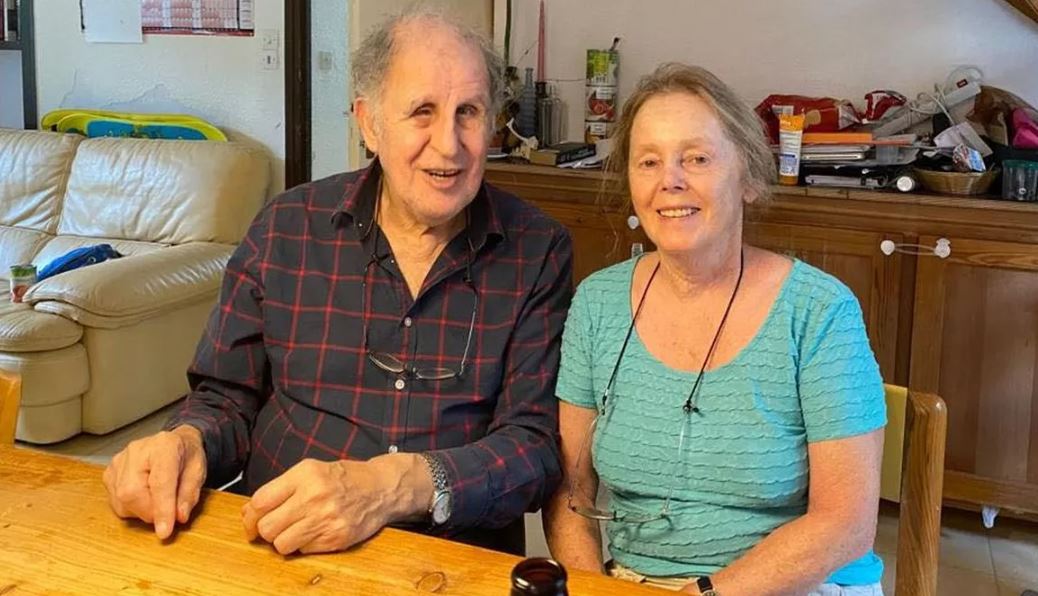 Then, the couple had previously checked in and paid an extra fee to sit next to each other, due to her father's disability.
The budget airline exacerbated the situation by charging them an additional £110 instead of rectifying the simple error. 
Sharing her infuriation on Twitter using the handle @old_school_alps, the daughter expressed: Hey @Ryanair, my parents who are in their 70s and 80s, had accidentally downloaded the return flight boarding card instead of the outgoing ones and you charged them £110 to print them at the airport. £110 for 2 pieces of paper which took 1 minute. Shame on you.'

One person said: I did this before many years ago, I can't remember who with or if I was leaving or coming to the UK and they did try and charge me, but I just said I only have cash and will need a receipt. They just printed the ticket off.
A second commented: It's an ultra-low-cost airline for a reason. If you need any tiny little thing, they are going to charge you. It's in their T&C which you agree to when you purchase your ticket. If you want the reassurance of customer service without additional service charges, fly a different airline.80 years old or not, they were attempting to fly on the cheap. Unfortunately, it didn't work out as anticipated.
A third said: I've flown with Ryanair multiple times and it's very clear what they charge at the airport yes it's properly bad but if her daughter took more notice and paid attention she would had sorted this for her parents
Someone else said: I get it is Ryanair, but can they really justify £110 to print them? Maybe £10, but not £110. Surely a regulatory body would have something to say, CAA, CMA, or OFT?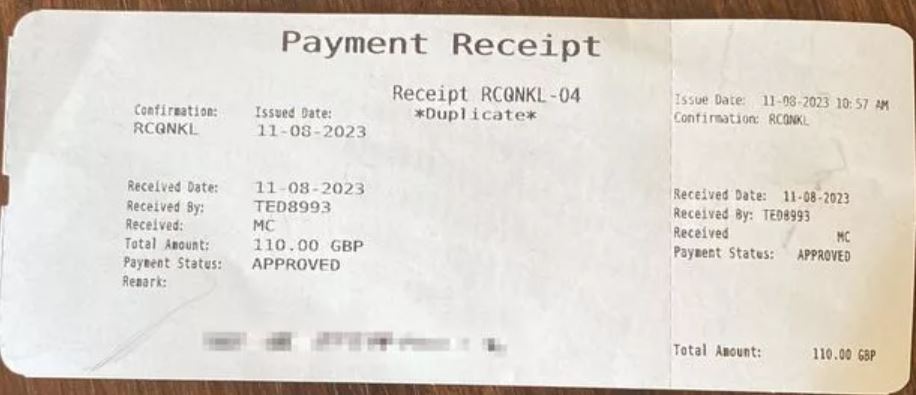 Numerous people pointed out that the Ryanair website clearly specifies a fee of £20 for reissuing a boarding pass, which is considerably less than the £55 charged to both of her parents.
The website does list a £55 charge for airport check-in, but the woman has pointed out, 'They were checked in but had downloaded the return pass by mistake.'
This incident closely follows another involving an Australian traveler who incurred a €55 fee for failing to complete online check-in prior to departure.
According to the Ryanair terms and conditions of carriage, passengers are required to complete check-in procedures up to two hours prior to the scheduled departure. Boarding passes must be obtained either by printing them or through the Ryanair mobile app.
It's important to note that Ryanair travelers are unable to check in online within the two-hour window leading up to their flight's scheduled departure.
Ryanair has since addressed the situation in response to the tweet, requesting the woman to get in touch with them directly.
A representative from Ryanair issued a statement to the MailOnline, saying: 'As per Ryanair's T&C's, which these passengers agreed to at the time of booking, these passengers failed to check-in online for their outbound flight from Stansted Airport (11 Aug) despite being advised to do so via email the day before travel (10 Aug) and therefore were correctly charged the airport check-in fee of £55 per passenger.'