According to the Daily Mail, A man named Luca Trapanese, 41, from Naples, Italy  has attracted a large following on Instagram after adopting Alba, who is just 13 days old and has Down Syndrome
The story began with a little girl with Down Syndrome who was abandoned by her birth mother. She also faced challenges when 20 adoptive families refused to take her in. Luckily, a man named Luca Trapanese came into her life, and everything changed. 
In July 2017, Luca rescued her when she was rejected by 20 adoptive families.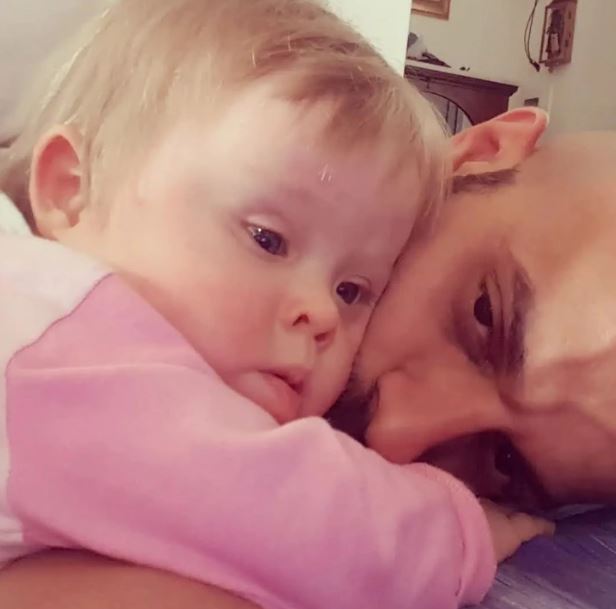 For a long time, Luca had been dreaming of becoming a father, but as a single gay man, he faced challenges in the adoption process. In Italy, Surrogacy is not an option Is suitable because birth certificates do not recognize gay parents as co-parents.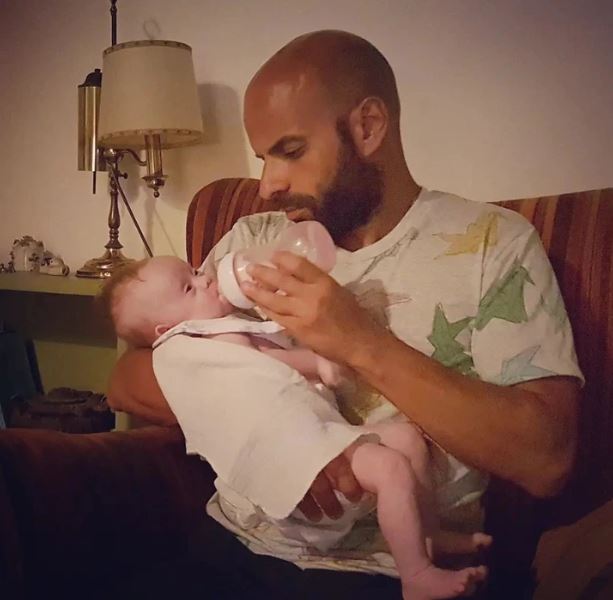 During his teenage years, Luca frequently visited his best friend Diego in the hospital, who was suffering from terminal cancer.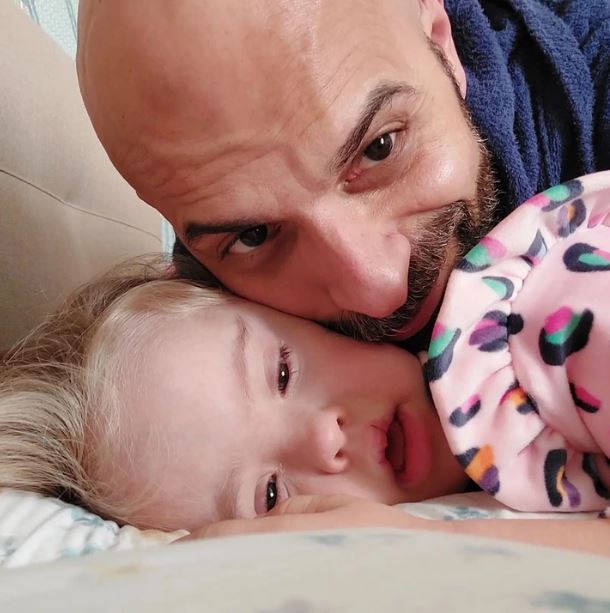 Luca remained by Diego's side until his heartbreaking demise. Afterward, Alba entered Luca's life and everything changed. Now, the two of them are inseparable.
Luca became a father to Alba, stating, 'I am made to be a father.
He shared that he was only eligible to adopt a child with an illness or a severe disability, and he is happy that he adopted Alba.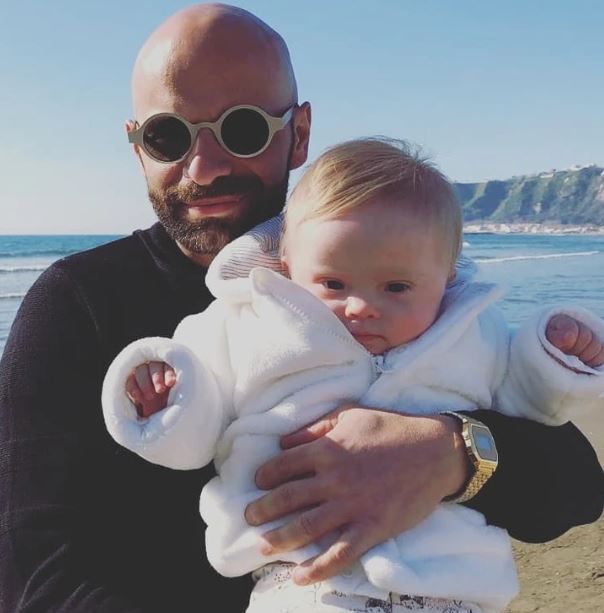 Luca's Instagram account, he shared many heart-warming posts between him and his beloved daughter. He affectionately refers to Alba as his precious princess and proudly declares in his bio: "I am a single father in love with his daughter,"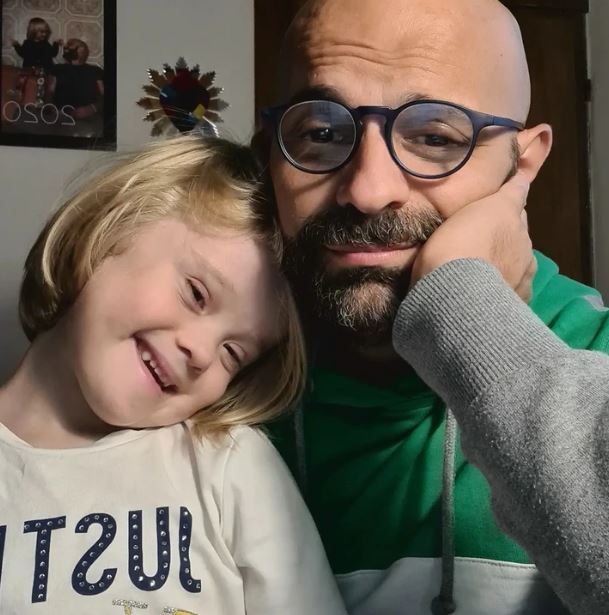 Recently, at the age of four, Alba has been fortunate to share a life filled with extraordinary moments with her father, Luca, who happens to be gay. Luca embraces fatherhood with happiness and sees it as a lifelong role. He prioritizes Alba's well-being and dedicates himself to being the best father he can be.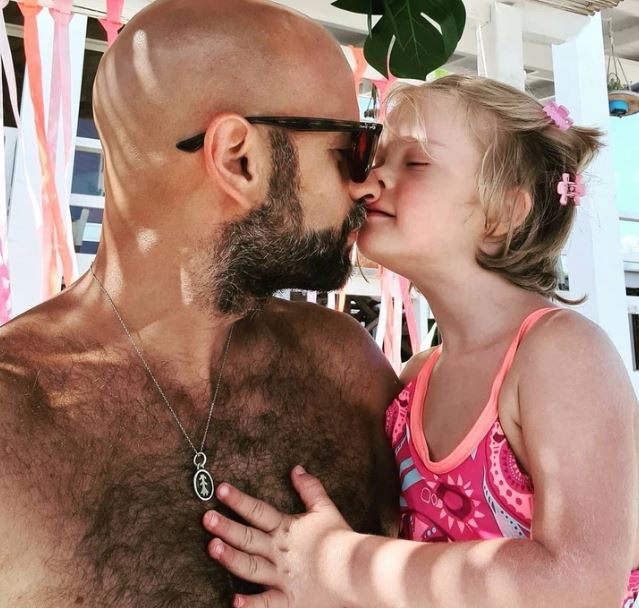 Luca is happy when Alba calls "Dad"
Learning to walk holds great significance for every child, especially for children with Down Syndrome. Luca fondly reminisces about two unforgettable moments in his journey with Alba.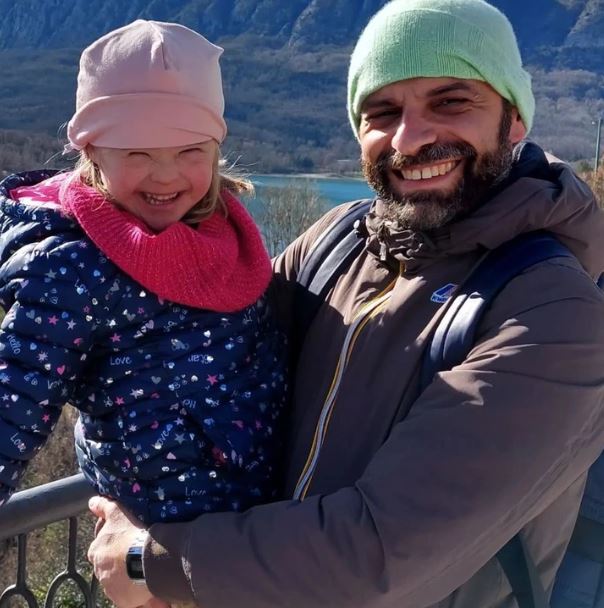 Luca shares a memorable moment when the first, Alba walk in her life. No wonder how happy Luca is. 
Luca helps other families gain a deeper understanding of their children.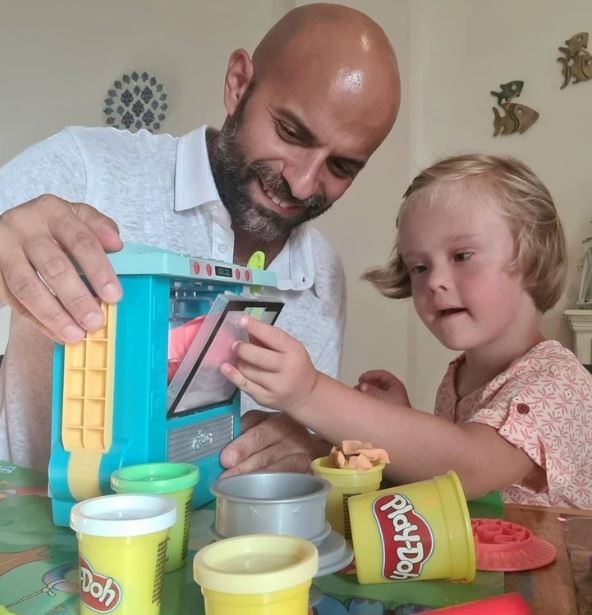 Luca wrote a book titled "We Will Amaze You With Special Flaws", that addresses disability and diversity. Within its pages, the book narrates the inspiring stories of three children who transform their disabilities into extraordinary strengths.
Additionally, Luca has a message for aspiring fathers who wish to adopt in the future: "Adopting a kid is the most rewarding thing that you can do. You have to make this choice consciously and with full awareness, without looking back. Being a father is a calling."