Tech experts warn that leaving your iPhone on charge for extended periods could potentially harm your battery life and reduce its overall lifespan.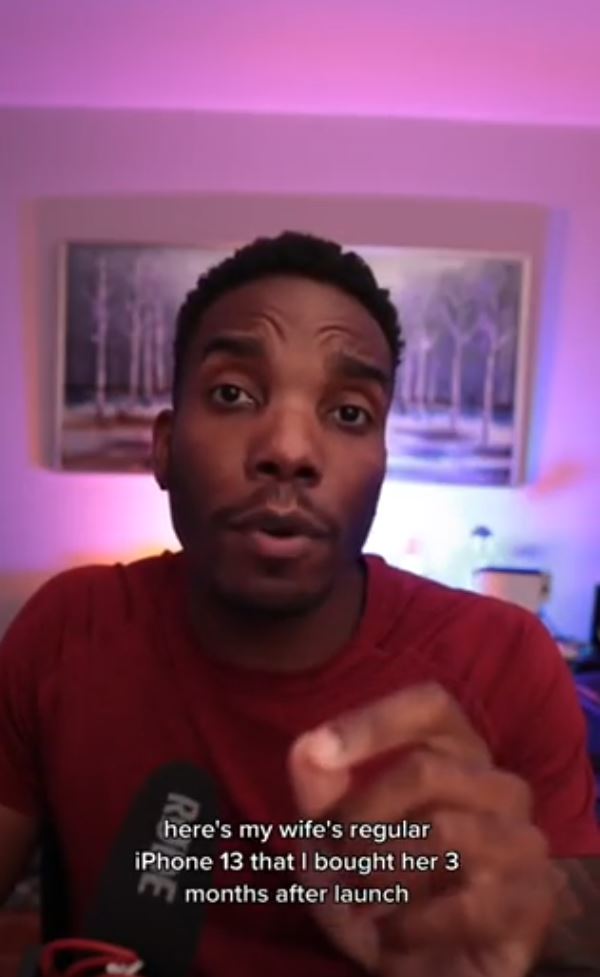 Recently, tech TikToker Shomes created a video on the subject. He warned against leaving your device on charge overnight to avoid the damage caused by this practice
In the video, he said: "Everybody loves to say how trickle charging is a myth and charging your phone overnight has no impact on your battery health, but I'm going to prove it to you right now,"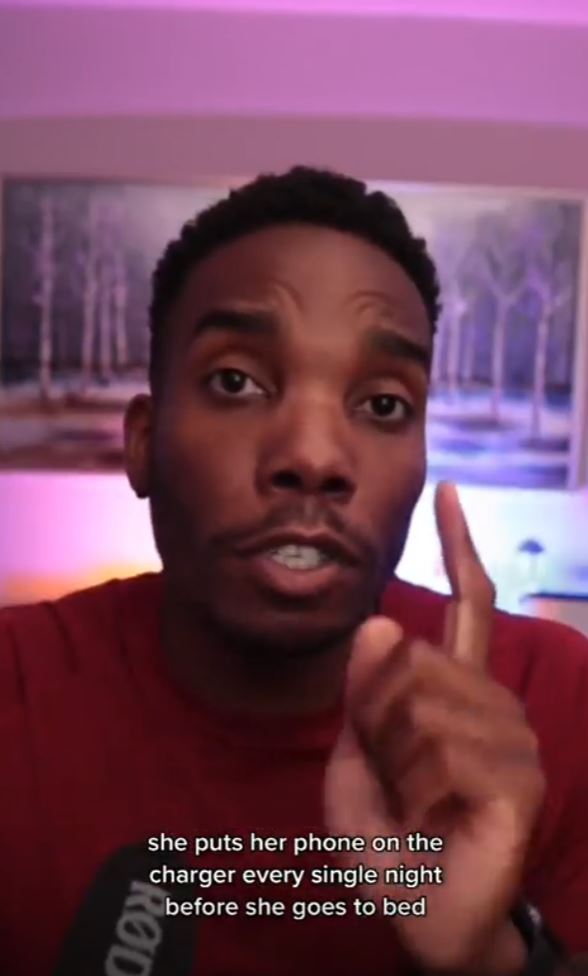 In a TikTok video, Shomes showcases his iPhone 13 Pro Max, which remarkably retains 100 percent battery health. However, he compares it to his wife's regular iPhone 13, purchased three months after the launch, which now stands at 93 percent battery health.
Additionally, Shomes reveals his bonus iPhone 12 Pro that he bought a year before the 13 Pro Max, and surprisingly, it still maintains 100 percent battery health.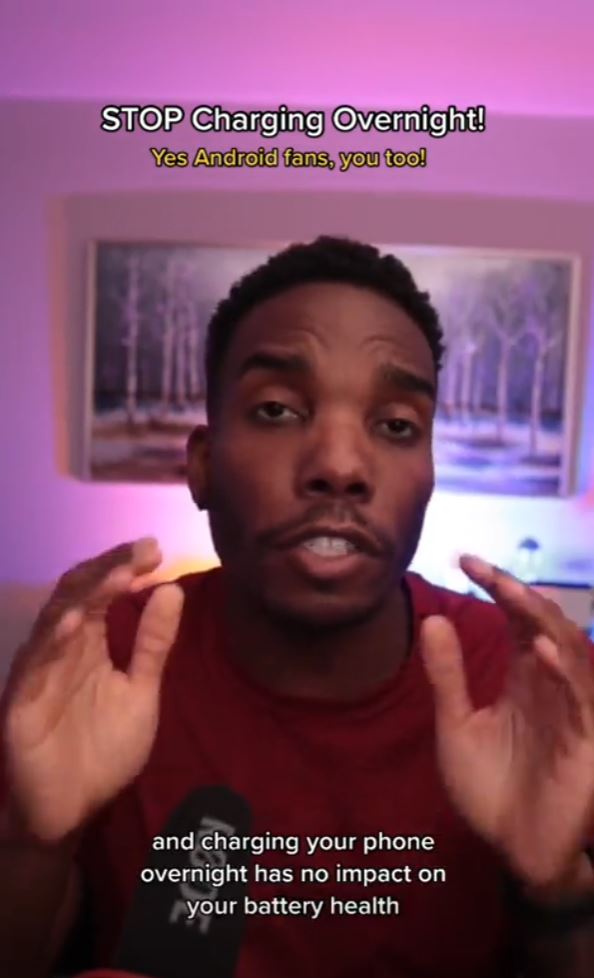 Finally, the whole video demonstrates the potential impact of charging habits
Shomes explained: "She puts her phone on the charger every single night before she goes to bed and I can count on two fingers how many times I've done that.
"So if you care about your battery health, whether it's for resale or getting maximum battery life on a day-to-day basis, then you need to stop charging your iPhone overnight", he continued.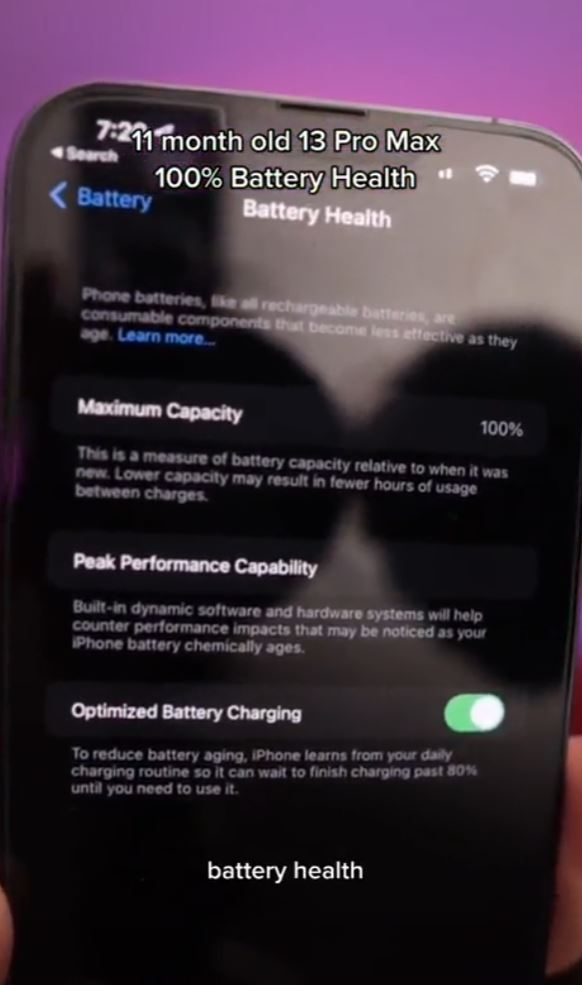 The harm caused by leaving your phone on charge overnight lies in the fact that batteries, much like humans, can get stressed when overworked.
When your phone has reached 100 percent charge, it receives what's known as trickle charges to sustain it at this level while connected to the charger.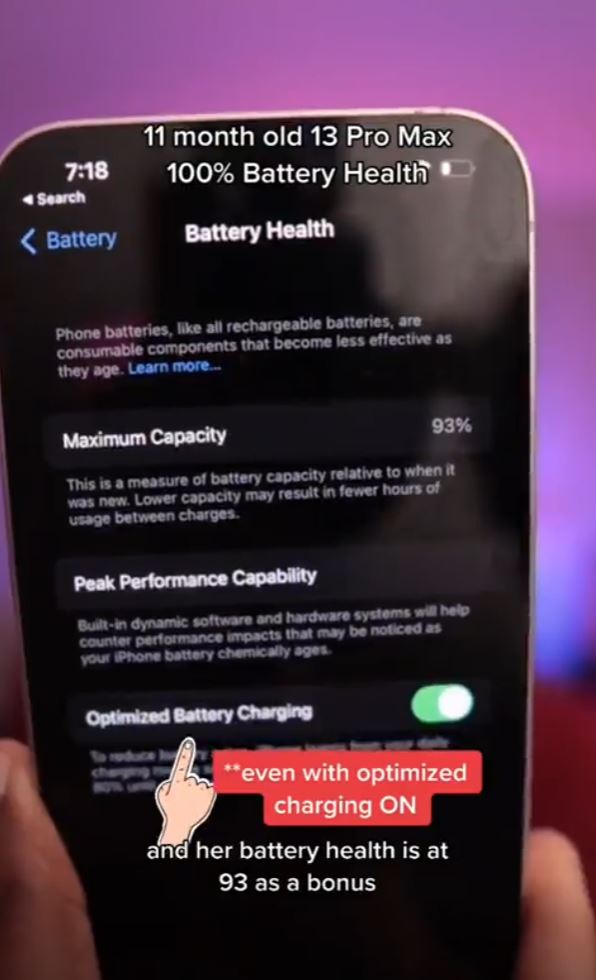 Battery University explains that this kept high-stress state gradually deteriorates the battery's overall health over time.
Some experts, like tech author Jesse Hollington, have expressed a different viewpoint on this issue. In a Quora thread discussing the topic, Hollington said: "Charging your iPhone overnight will not harm your battery in the slightest."
"Charging your iPhone from 90% will not harm your battery either. You simply can't overcharge an iPhone, or any other modern electronic device, for that matter."
However, based on the evidence presented by Shomes, perhaps take extra precautions and consider charging your phone at intervals throughout the week, rather than leaving it plugged in all night long