Xiaodoudou the hedgehog from Japan has an Instagram account with 184,000 followers, which is as famous as well-known superstars and celebrities.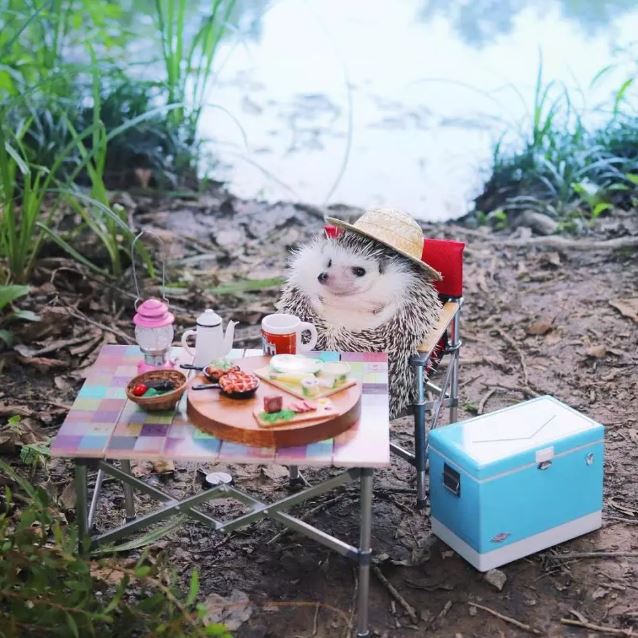 With super cute and funny photos and thousands of likes on social networks, "he" is as popular as a superstar.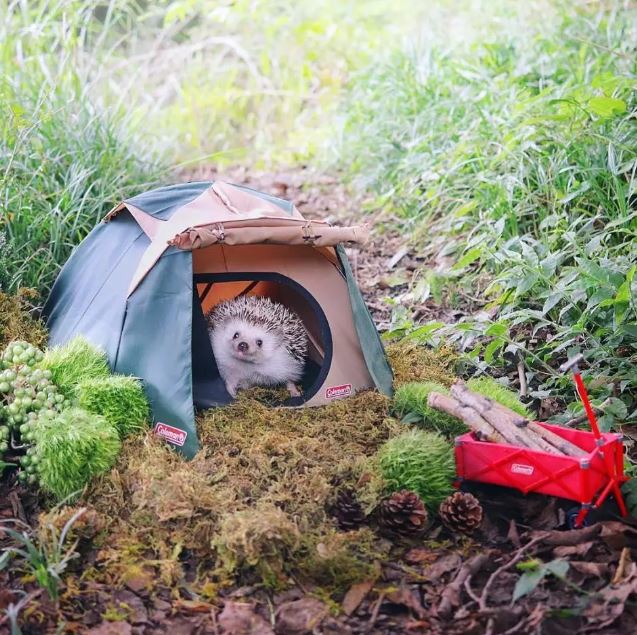 The cute hedgehog Xiaodou likes camping, not only that but also likes to take pictures with cute little things.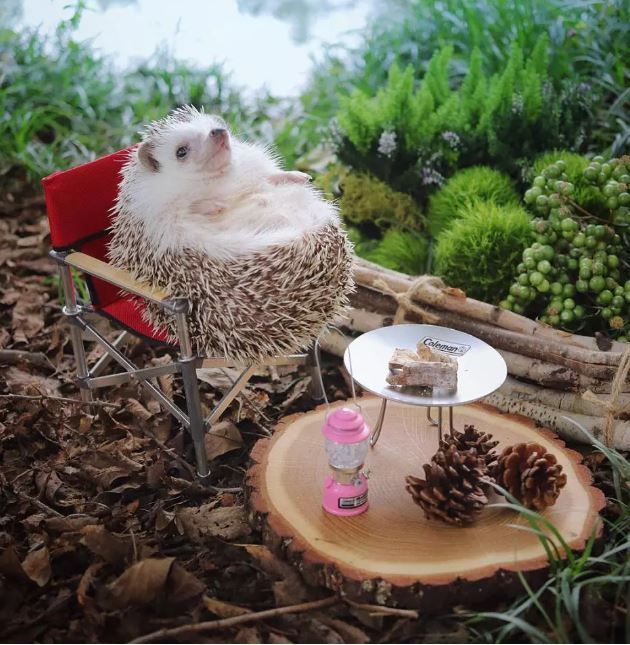 Little red bean likes to camp in the forest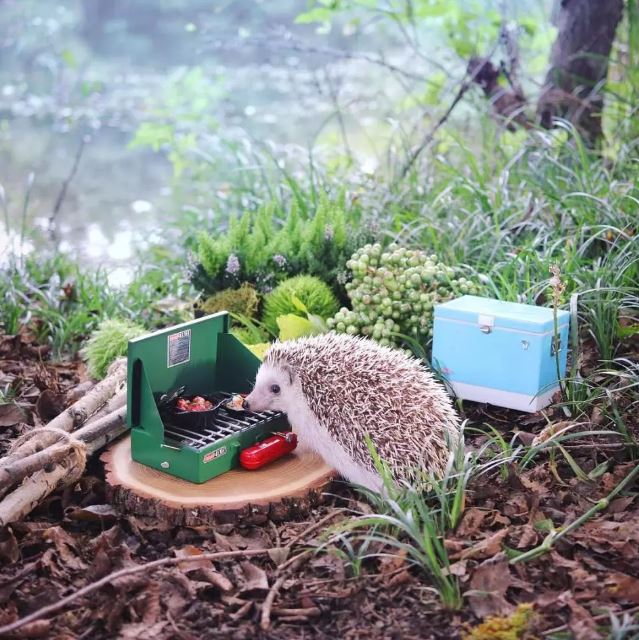 "I've got to find firewood for the campfire."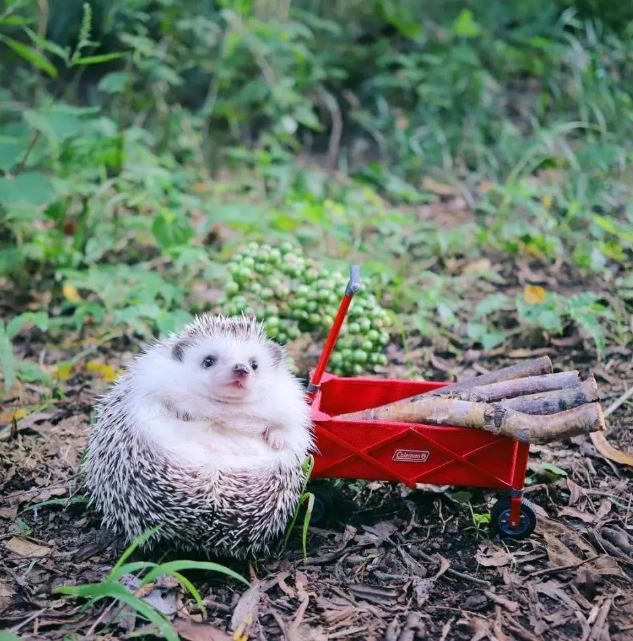 Does Xiaodou enjoy the holiday differently from us humans?