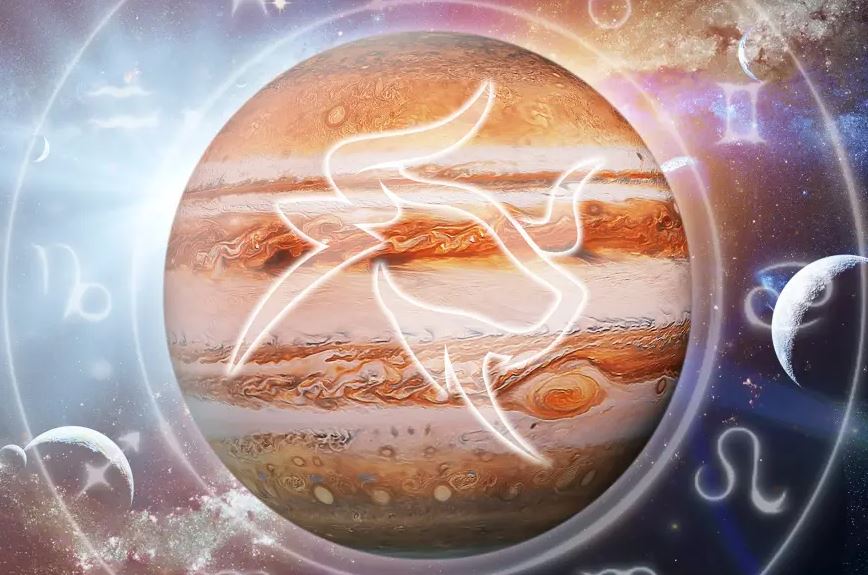 As we clear the shadow of Mercury Retrograde, which I envision as the psychic equivalent of this cleaning scene from "Beauty and the Beast," we are cashing in on the good vibes as luck dealing, belt loosening, make it a double, drive it like you stole it planet Jupiter is moving out of the fires of Aries and into the rich earth of Taurus.
Jupiter enters the place of the bull on Tuesday May 16 at 1:20 p.m. ET where it will remain until May 25, 2024. Jupiter expands and gilds all that it touches and its about to lend its lighting to the sign of money, consumption, assets and the pastures of pleasure and plenty.
We will notice a tangible shift when Jupiter takes its leave of Aries and takes up with Taurus. Aries lives loud and talks bold, its impatient, ID centric, initiate/instigate/immolate masculine energy. By contrast, Taurus is a feminine sign which at its apex expression attracts and invests, embodies and stabilizes.
If Aries readies earth, Taurus calls it into being and bloom. It takes the flame of inspiration that is Aries and forges something of tangible value from it. Jupiter in Aries is about being a bad enough bitch enough to believe you deserve everything and Jupiter in Taurus is cashing in on that confidence.
All well and good but lest we forget, the underbelly of the bull; greed, land grabbing, materialism and control, are all ripe for expansion during this transit.
What does it all mean and what can we glean? How will your fate and fortune be affected? Read on to learn more.
What is Jupiter?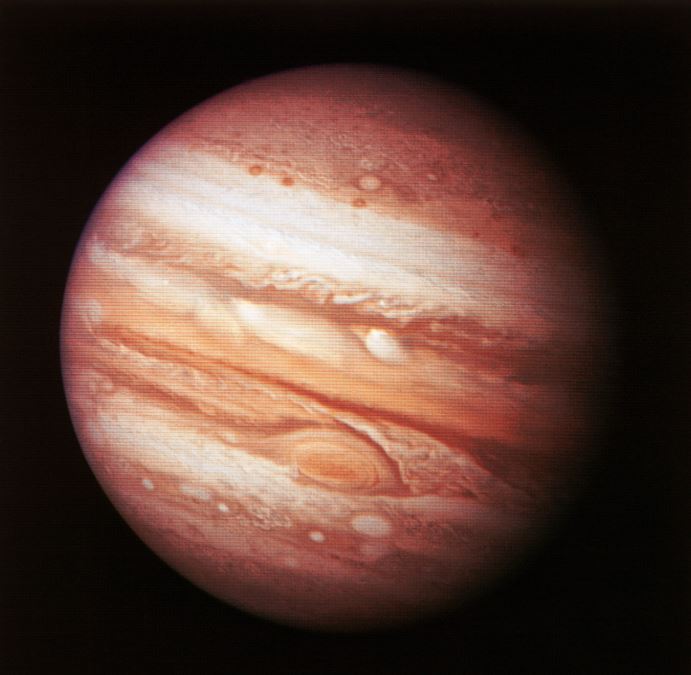 Known as a gas giant, Jupiter is an outer planet and the largest in our solar system. Apropos of this, in astrological terms, it is the planet of largess that goes by the grandiose name "the great benefic."
In terms of nomenclature, Jupiter is the Roman equivalent of god daddy Zeus and we can think of the planet as the deity himself; hair flowing, belly full, one defiant nipple free from a semi-sheer toga, casting down lightning bolts and bless ups our way. It takes Jupiter roughly twelve years to orbit the sun and it spends a year of that sojourn in each zodiac sign, exaggerating the qualities and energies of each.
Taurus is ruled by Venus, planet of pleasure, beauty, assets and worth. Both Jupiter and Venus can be a real boon to the game of life and in cahoots these two togas can really make magic happen and money rain down. But, both are hindered by the same urge towards excess.
These planets are prone to second helpings, wanting more than they need and death by decadence, ever struggling to find the balance between starved and gorged and the line that divides satisfaction from overindulgence 
Which begs the question 'what is enough?'
Excess vs. enough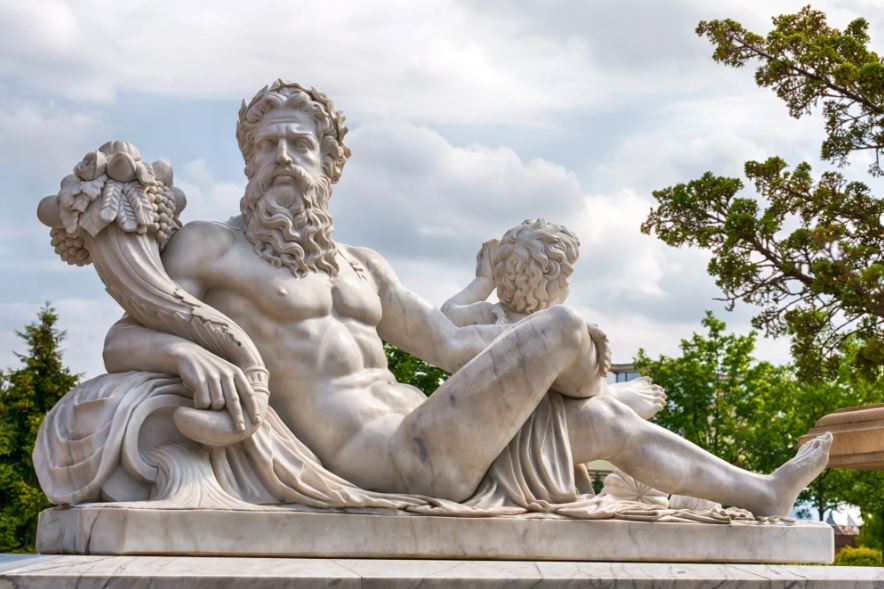 Jupiter is the Roman equivalent of god daddy Zeus and we can think of the planet as the deity, hair flowing, belly full, one defiant nipple free from a semi-sheer toga, casting down lightning bolts and bless ups our way.
Etymologically, wealth relates not to finances but to well being. During this transit, saving, investing and taking stock take center stage and we can think of the health of our resources as an extension of our own well being. This is not a stand in for worth but a reflection of how we prioritize our once and future selves. Jupiter in Taurus wants us to be patient with pleasure, to celebrate our corporeal forms, be present for what is and to be prepared in body and bank account for what is yet to be.
The Oxford English Dictionary makes the case that the words luck and lock are related to one another through a common root. If you'll allow the metaphor, luck may be less about coincidence and more about recognizing the key we are already keeping, casting anew what we have failed to see, considering a present possibility that is ready to be seized, or because we're dealing with Taurus, slowly sauntered up to.
Jupiter Return
We hear a lot about the dreaded Saturn return, when the planet of dad jeans and tough love takes us over the threshold of adulthood, but we also experience a sunshine rainbow pot of gold Jupiter return every 12 years. These are typically periods of great success, fortune and personal progress.
Jupiter rules the zodiac sign of Sagittarius and is synonymous with exploration and expansion, themes that become hyper present during a Jupiter return. If you were born with Jupiter in Taurus in your birth chart it's about to be a very, very good year. Buy the ticket, take the ride.
Who gets the Midas touch?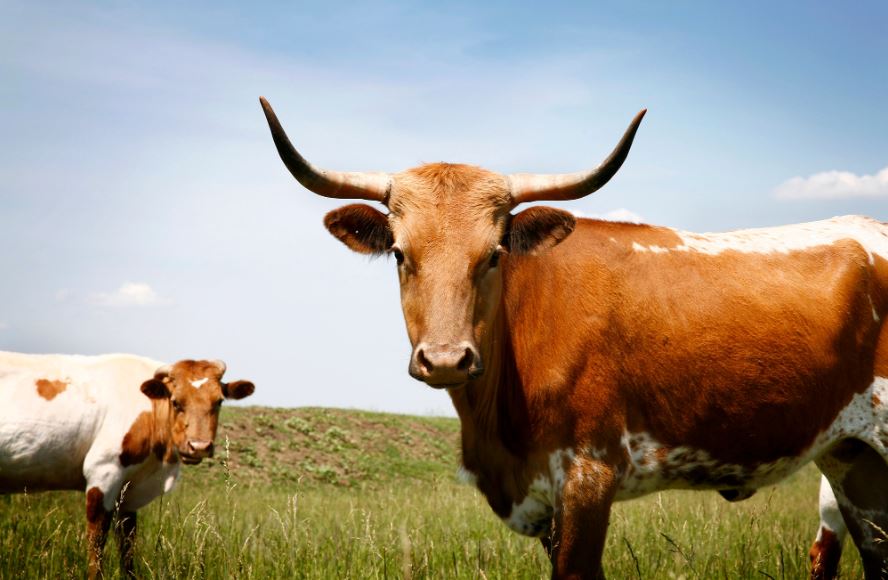 In terms of best practices for this transit I offer you two pieces of wisdom. A practically minded and impractically handsome Virgo friend of mine insists that being rich is sleeping soundly in the knowledge that you have the means to cover the cost of catastrophe.
To a different degree, in her book "A Frozen Woman," Nobel Prize winning author Annie Ernaux recalls taking the train to the city with her mother, a woman of exceedingly modest means. On these occasions Ernaux's mother would take her to a fine restaurant, urge her to order whatever she wanted.
Leaning over the table conspiratorially, she world remind her daughter, "today, we are rich." It is my hope that Jupiter in Taurus imbues you with a similar sentiment. Be rich when it matters and in the in ways that matter to you.
Because Taurus is a fixed sign, those that share this modality; Leo, Scorpio and Aquarius will feel the effects of this transit most profoundly.