Kellie Lewis, from Swindon, Wiltshire, ordered a large stuffed-crust pizza from Domino's in Old Town, Swindon, during a night in with her husband.
However, Kellie was left disappointed when the delivery driver couldn't locate them. He simply announced to them that he was 'in a car park.'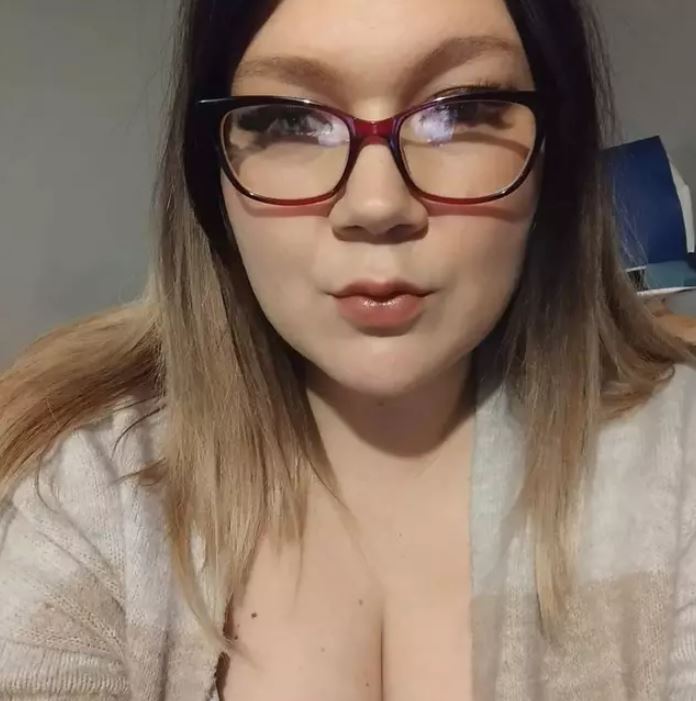 After that, the mother spent 15 minutes searching in the pouring rain to find the driver. However, she discovered that it had been half eaten by the delivery driver.
Upon opening the box, the 28-year-old was horrified to discover that three slices were missing from the £29.49 pizza - slices she suspects were consumed by the peckish driver.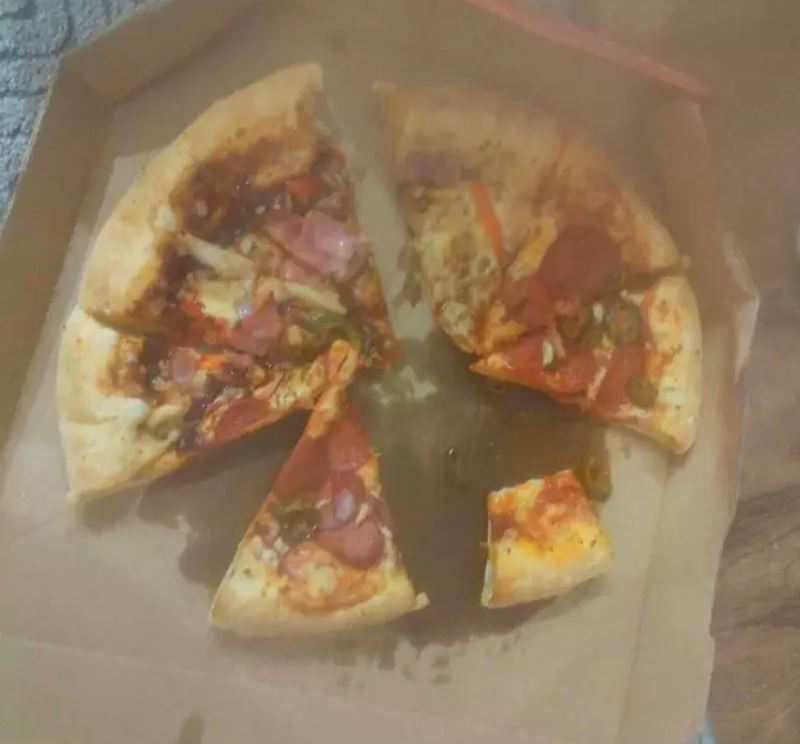 She then took a simple photo showing the remaining slices, including one that appeared to have been half-nibbled, still inside the box.
Kellie, who had prior experience working for the chain, was so taken aback that she emailed a photograph to Domino's.
Afterward, she decided to contact the branch manager, who claimed that the takeaway was in perfect condition when it left the store. However, the manager allegedly hung up on her during their conversation.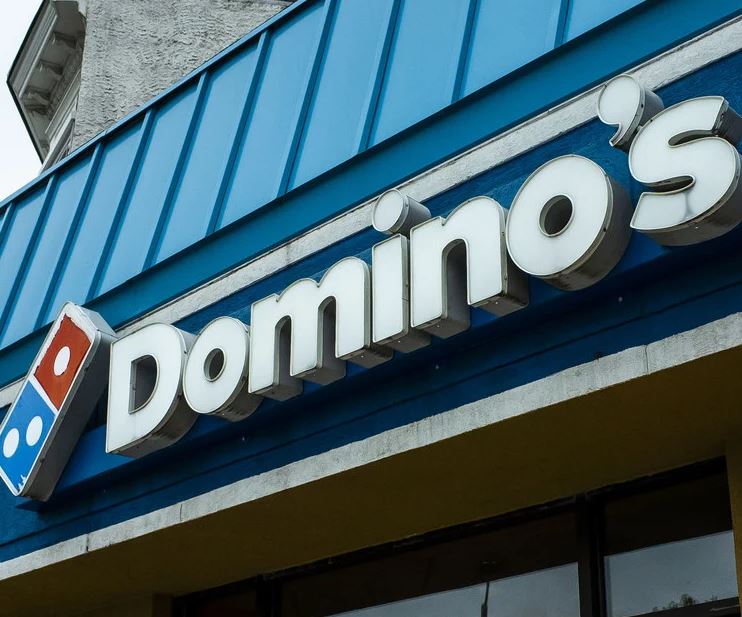 Kellie strongly suspects that her dinner might have been munched on by the delivery driver. At the time of the incident, she was feeling famished as she hadn't eaten all day due to taking care of her four-month-old.
However,  the mangled pizza left her unable to bring herself to eat it, so she sadly disposed of it and went to bed hungry.
Feeling disgruntled, Kellie described the pizza as a 'mess' and felt like she had wasted £30 on it.
She fumed: "I was just having a nice night in with my husband. We have a four-month-old baby and I hadn't eaten all day, so I ordered a pizza because I wanted some food.
"It was a mess. Half of it was gone, and it was all over the place. It looked like it had been half eaten. It's crazy, there were half slices. About three slices were missing. You get 10 in a large, and we didn't have 10, we had around seven.
"I hadn't eaten all day so I just wanted some food before I went to bed, I was starving but I didn't eat it. I couldn't touch it, I didn't know where it had been, I was just shocked. It's awful, especially when you've paid so much money for it. It's £30 down the drain - I want a pizza, not nothing."
After the incident, Kellie stated that she reached out to the store once more the following day and also sent an email to Domino's head office. However, she has yet to receive a response.
Kellie expressed that Domino's has always been her go-to takeaway, and she had even worked at the store as a teenager.
Nevertheless, she expressed disappointment with the recent mishap, and as a result, she won't be ordering from them again.
Kellie said: 'I've emailed Domino's head office, I've emailed the shop it came from and I've had no response.
'I just wanted my pizza redelivered or something, but they couldn't do anything.
'I've always liked Domino's and ordered from them quite a lot. I used to work there when I was a teenager.
'They're a go-to takeaway for me but this experience has put me off ordering from them. I won't order from them again.'
Kellie shared a picture of a pizza 'half eaten,' and it gained more comments and shares.