Most bathroom sink designs will have a small hole near the top wall. Many people wonder whether the existence of this small hole is redundant or does it plays a special role.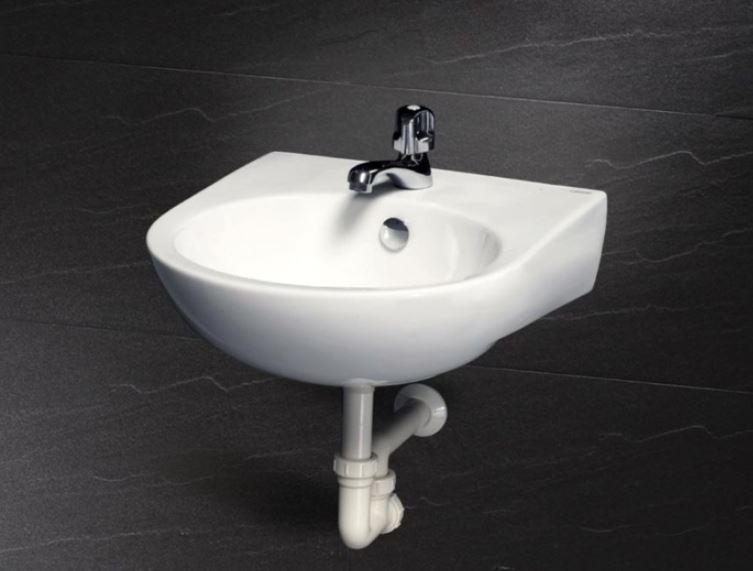 This small hole is typically located near the wash tap. Many people might not pay much attention to these holes, thinking they are one of those 'superfluous' designs with no clear function.
In the sink design, the small holes are arranged at about 1/3 of the height of the upper wall of the sink. This small hole is connected to the water pipe below.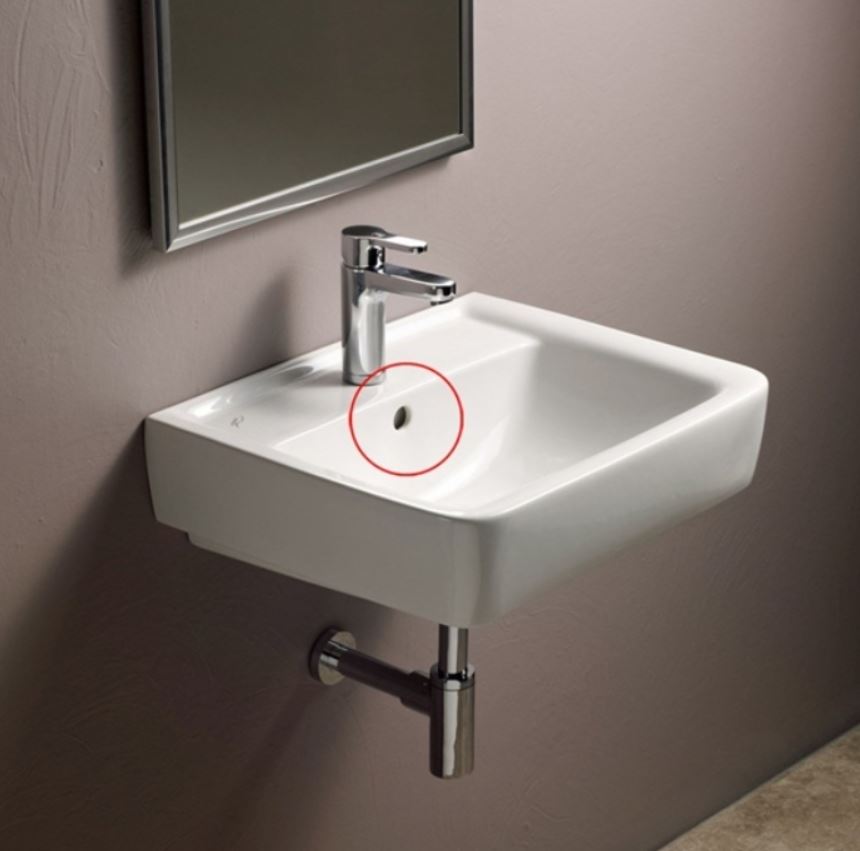 One of the advantages of having these small holes in sinks is that they can help in situations where you might forget to turn off the faucet during use, according to experts.
Thanks to this small hole, you will feel secure and not worry about your bathroom flooding.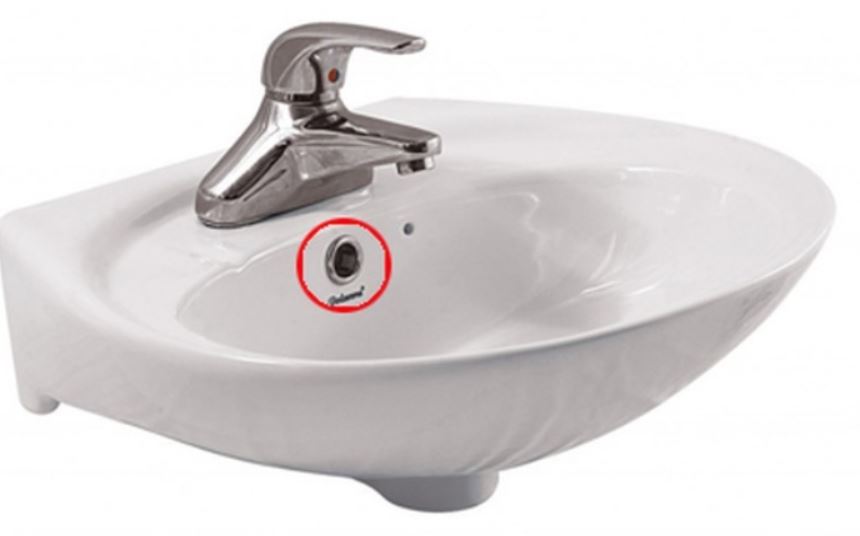 With this small hole, you can eliminate the worry of water entering your home. When flooded, the relatively small drain pipes below may not have enough time to drain water. This hole is carefully calculated to facilitate efficient drainage. As a result, the water in the tub drains faster.
While this hole serves many purposes, it can also pose problems for some users. Due to its inconvenient location, bacteria and mold can easily grow on the interior of the pipe wall, leading to unpleasant odors.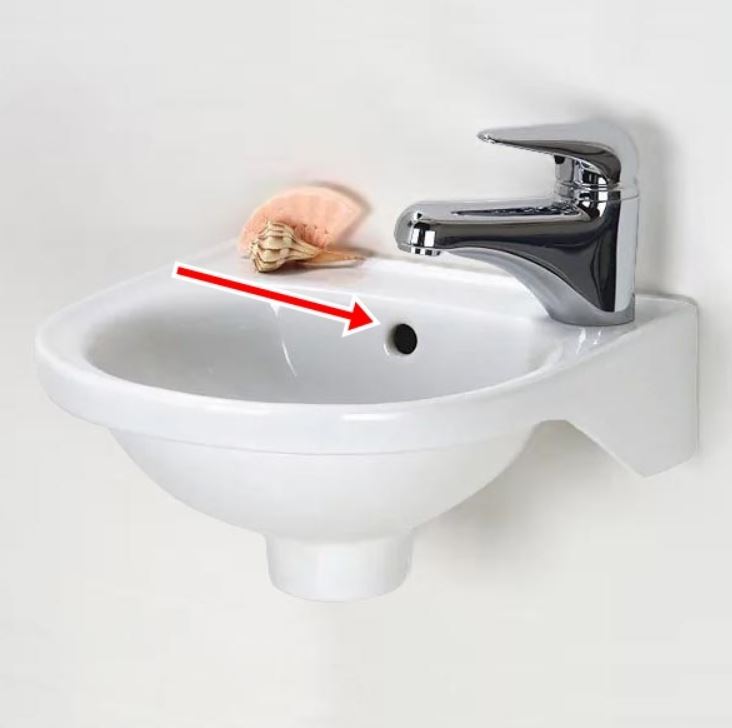 So, if you notice an unpleasant odor in your bathroom, especially coming from this small hole, you can take steps to address the situation. To do this, you can use a mixture of vinegar and baking soda and pour it into the sink's hole.
The biochemical reaction process will help remove dirt from the pipes and takes about 5 to 10 minutes. Finally, fill the sink with warm water for a thorough cleaning. By following this method, you can rest assured that your bathroom will always be clean and have a pleasant smell."