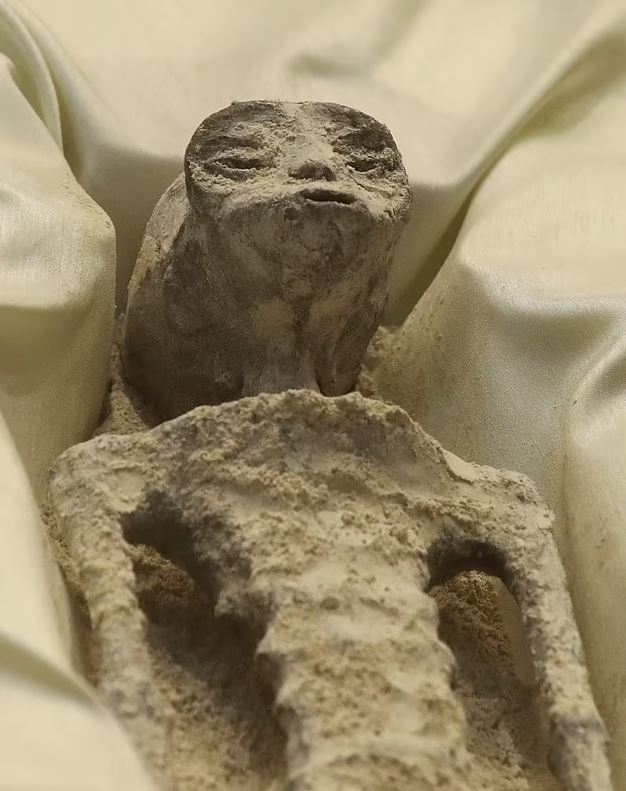 At the public congressional hearing on Unidentified Anomalous Phenomena (UAPs), also known as UFOs, two of these 'alien bodies' were presented to the public, which is considered conclusive evidence of alien existence and visitation to Earth.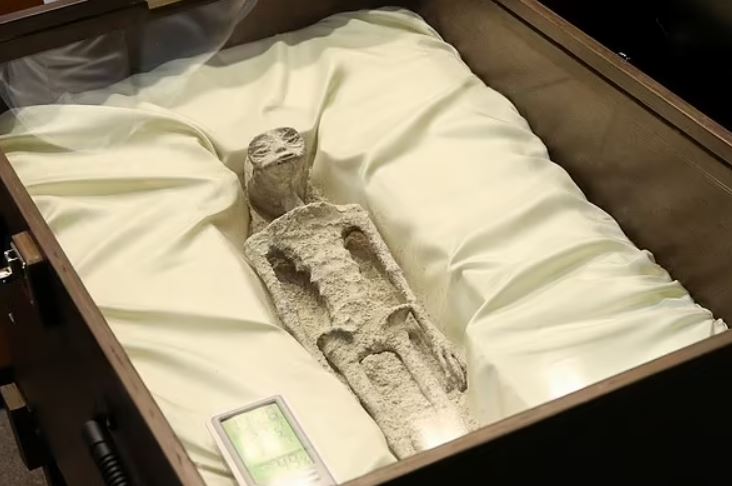 However, there are some people questioning the authenticity of the entire event, despite what the Mexican government disclosed.
Two purported 'extraterrestrial remains' were presented during a public hearing, causing quite a stir. They were reported to have been discovered in Cusco, Peru, and are believed to be hundreds of years old.
The footage of the 'alien' bodies with three-fingered hands was made public, and one of them is estimated to be 700 years old, while the other dates back 1,800 years.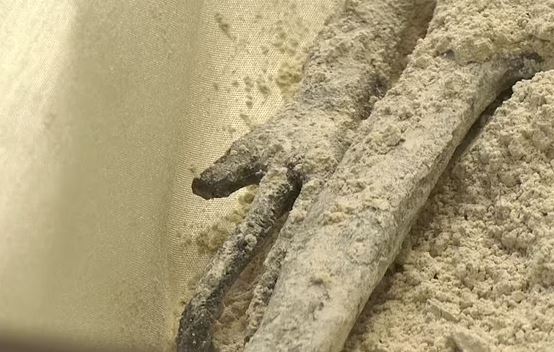 Ufologist Jaime Maussan, who has been associated with a variety of debunked claims, stated that approximately 30 percent of the creatures' DNA was 'unknown.' He also alleged that these small bodies were 'not part of our terrestrial evolution.'
The Mexican government has released 'X-ray' scans of the alleged 'alien remains.' However, many people are uncertain about what to think, and this has sparked debates about conspiracy theories. Some even suppose it could be fake or just a hoax."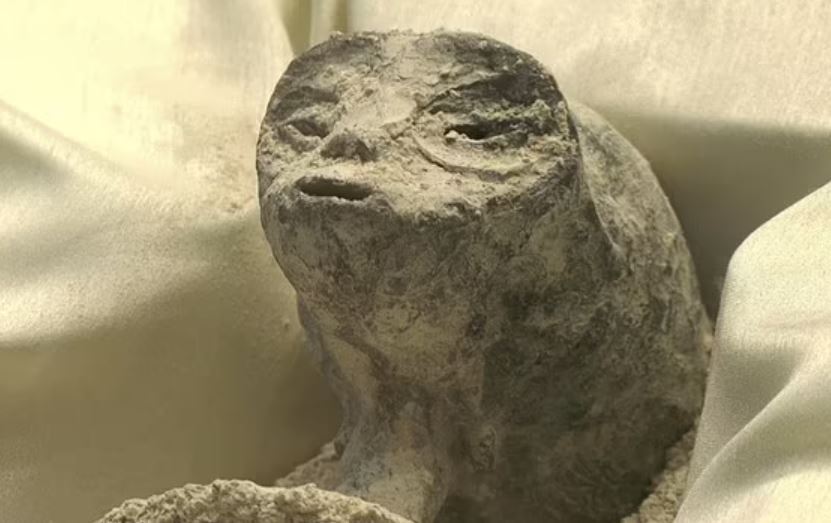 Skepticism about the authenticity of the claimed extraterrestrial discovery has intensified following the release of new footage showing the alleged work being conducted on the supposed alien bodies.
Many individuals are expressing skepticism primarily due to the remarkably small size of the supposed aliens. Additionally, in the same video footage, there is a hand purportedly belonging to one of these beings, and it appears to be as large as the entire creature itself.
This discrepancy has raised questions and prompted some to humorously speculate about the origins of these 'aliens,' suggesting they might have hailed from a 'paper mache galaxy'.
Watching the video below: 
One person said: These are just crude models made by someone with the artistic abilities of a 3-year-old and presented by someone who has faked alien bodies before. Next week they will probably be exposed as chicken bones and plaster.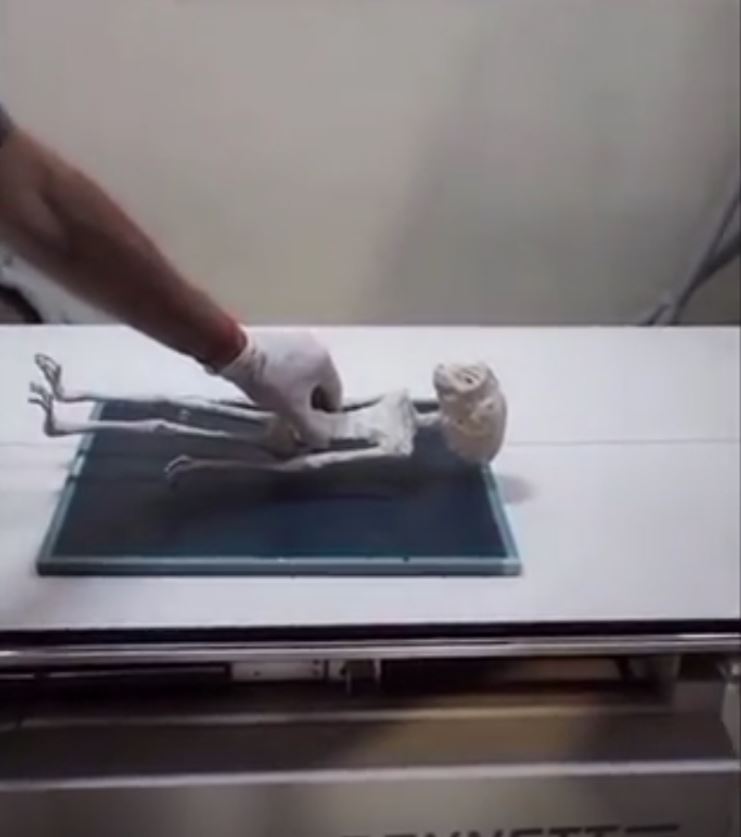 A second wrote: You can buy the mold for these on Amazon and make your own out of cement.
A third said: If evolution is true, what are the odds that aliens have so many similarities to humans? I am very sceptical.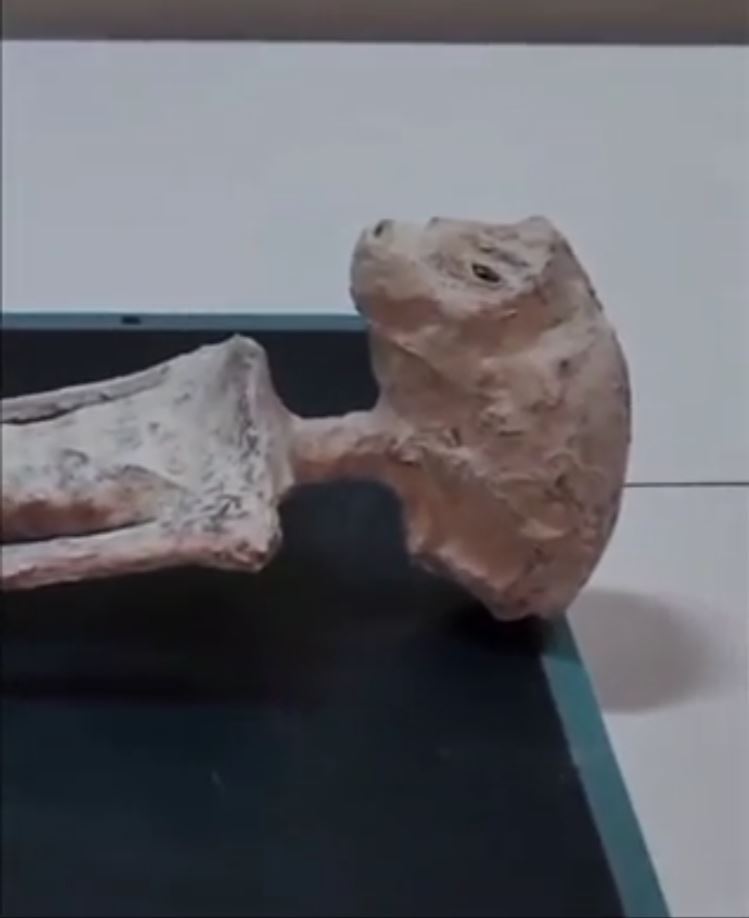 Another commented: Some cultures have been creating superbeings, called saints, for thousands of years - as well as a lot of other home-made 'relics' etc. This is a part of some cultures' refusal to be honest and truthful.
Others made light of the situation, suggesting that if these purported aliens were indeed real, there would be little cause for concern, as they are described as being only around 1.5 feet in height, saying 'they're like 1.5 feet tall,' and if it came to an interplanetary war, 'we'll easily defeat them.'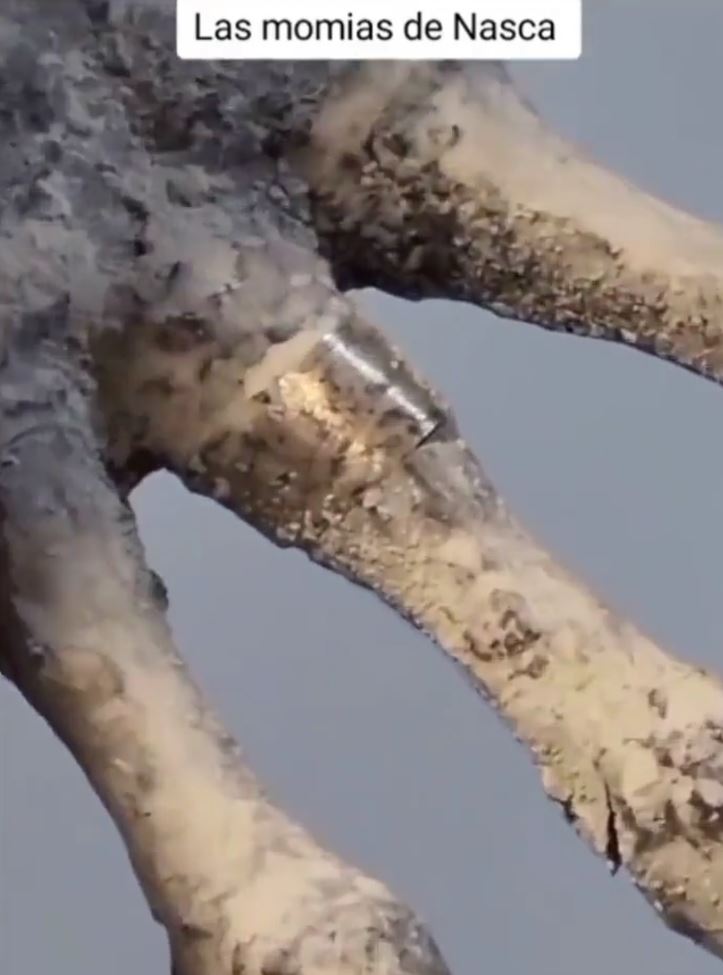 Many opinions suppose that even if these extraterrestrials possessed highly advanced rayguns capable of turning people into dust at the push of a button, it's difficult to envision these tiny beings, barely reaching knee height, as a significant threat."
Watching the vide below :