Fans of extraterrestrial beliefs were shocked when UFO-related images and videos from the Pentagon were made available through a US government website dedicated to unexplained phenomena.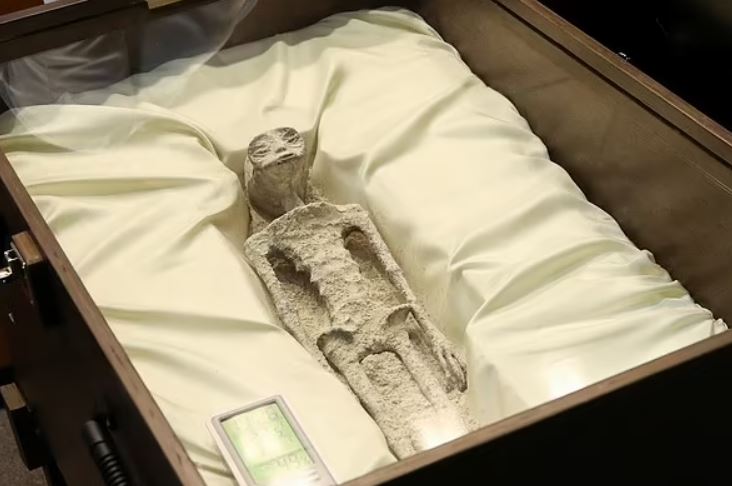 On Tuesday, September 12th, during Mexico's inaugural public congressional hearing on Unidentified Anomalous Phenomena (UAPs), also known as UFOs, the two alleged 'non-humans'.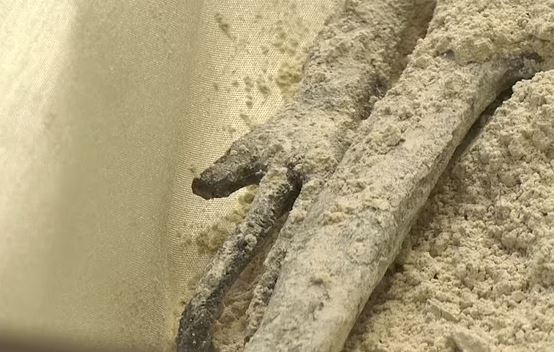 Among these entities, one is estimated to be 700 years old, while the other dates back 1,800 years. They are described as having only three fingers on each hand.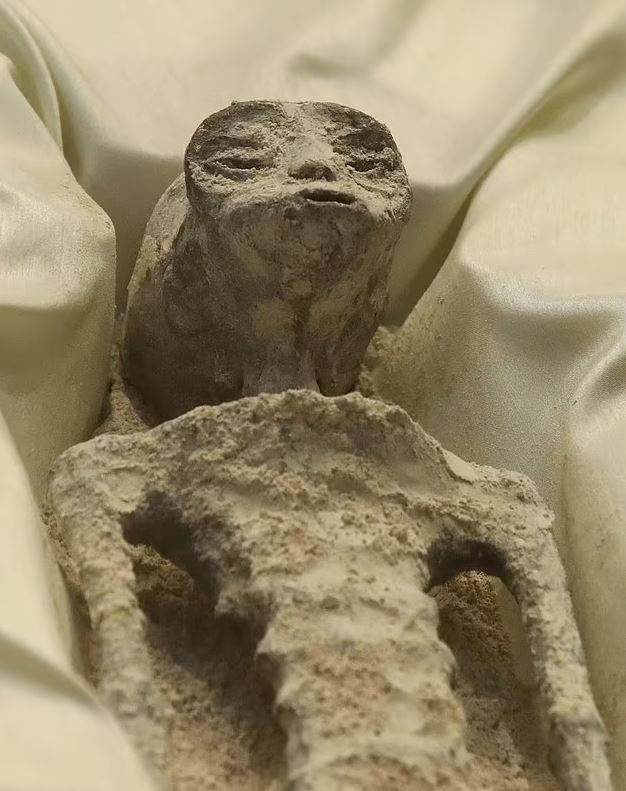 Jaime Maussan, a journalist and ufologist, claimed that the bodies are not part of 'our terrestrial evolution.'
Maussan further revealed that scientists from the Autonomous National University of Mexico (UNAM) obtained DNA evidence through radiocarbon dating, which showed that over 30 percent of their DNA was 'unknown.'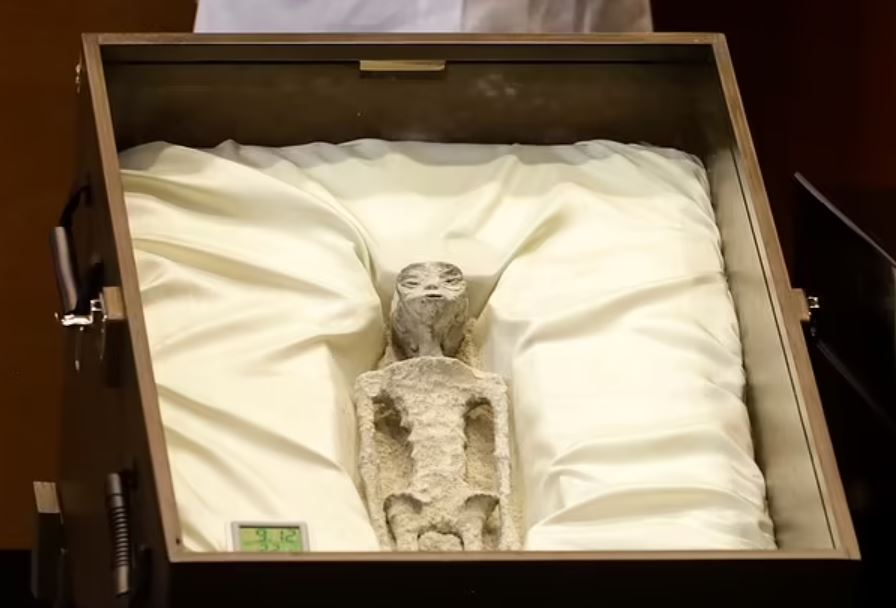 He said: "These specimens are not part of our terrestrial evolution.
"These aren't beings that were found after a UFO wreckage. They were found in diatom (algae) mines, and were later fossilized."
The figures exhibited during the congressional hearing had a somewhat humanoid shape, as reported by El País.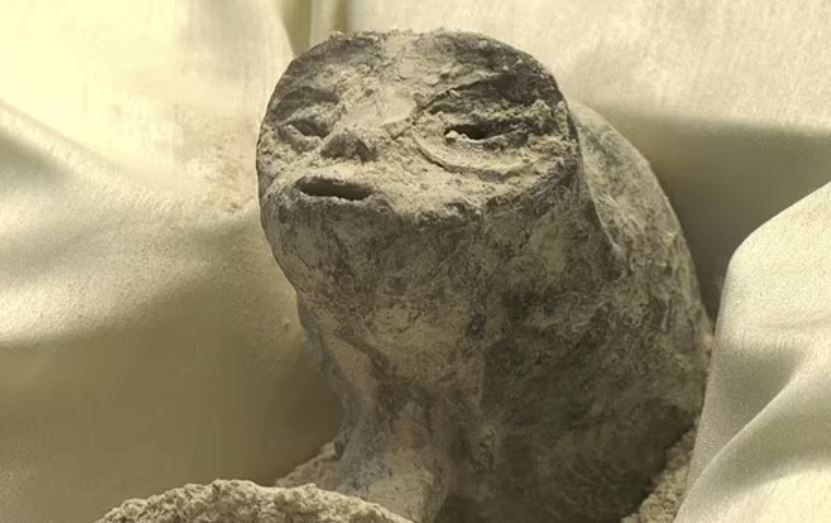 According to El País, the bodies shown at Congress were roughly humanoid in shape. However, they displayed peculiar features such as a retractable neck, elongated skulls, and 'characteristics' more 'typical of birds.' Additionally, the 'alien corpses' were noted for their lightweight, sturdy bones, and the absence of teeth."
The experts informed the attending deputies that one of these beings was found carrying eggs with embryos inside and had implants containing cadmium and osmium metals.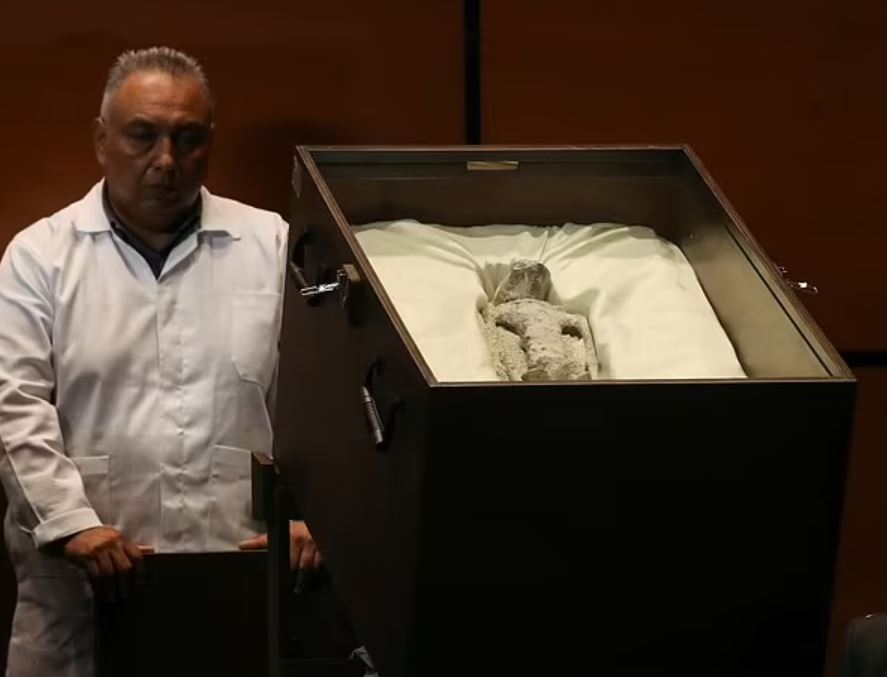 Jaime Maussan described this event as a groundbreaking moment, marking the first formal acknowledgment of this phenomenon in Mexico. 
He said that the bodies had recently undergone examination at the Autonomous National University of Mexico (UNAM), where scientists used radiocarbon dating for their analysis.
Watching the video: 
The event featured the participation of several US and Mexican officials who presented on Unidentified Aerial Phenomena (UAPs). Abraham Avi Loeb, the Director of the Harvard Astronomy Department, joined via video link and urged the Mexican government to permit international scientists to conduct further research on these specimens.
Watching the video below: