A YouTuber visited what he deemed to be 'Japan's craziest apartment, hands down.'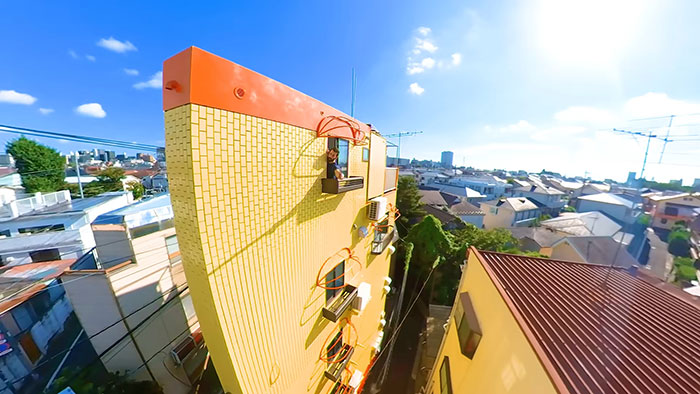 In his video description, he remarked, 'Tiny apartments are everywhere in Japan, but this is probably the tiniest one I have found yet.'
Norm Nakamura, a YouTuber, marveled at the incredibly slender building, describing it as "This just might be the skinniest free-standing apartment I've ever seen.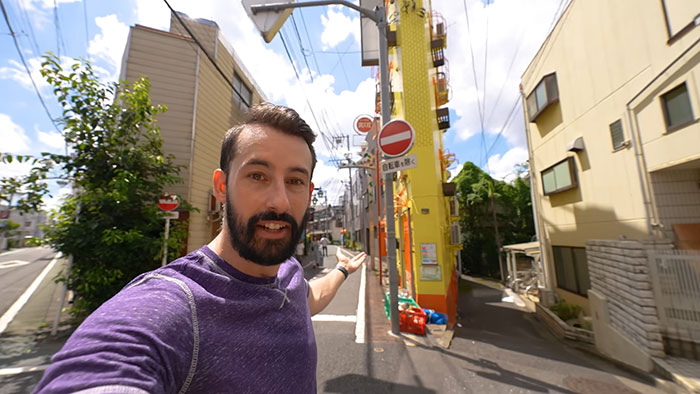 Located in Tokyo, Japan's capital city, the content creator captured an exceptionally narrow structure adorned with vibrant yellow bricks. The triangular building appeared to occupy a space originally intended for a single car's parking.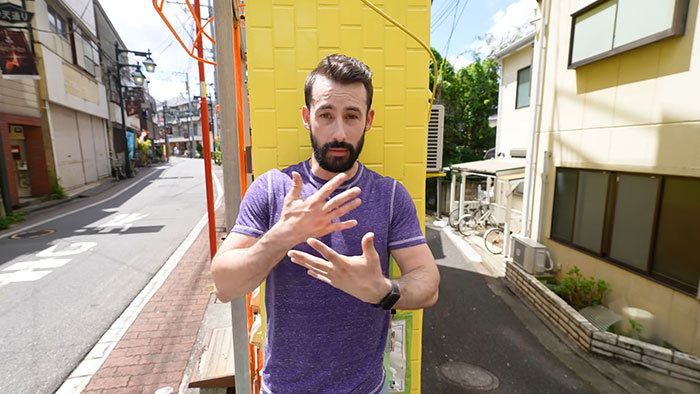 While it was initially difficult to imagine even a single person living in such an incredibly compact space, Norm filmed himself gaining access to one of the units, for which he had secured permission.
Norm showcased the tiny apartment's entrance, which provided just enough space for removing his shoes.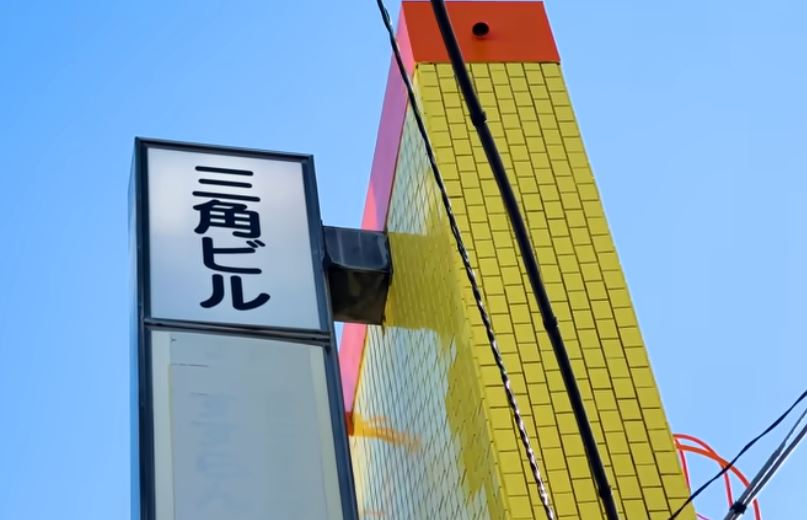 Turning his camera toward what lay before him, the videographer showed that he discovered a compact kitchen area on one side and a small green door leading to a shower area on the other.
While filming the shower room, Norm showed a modest-sized bathtub. He chuckled, 'It has everything that you need, even a bath, but I doubt I can even fit in.'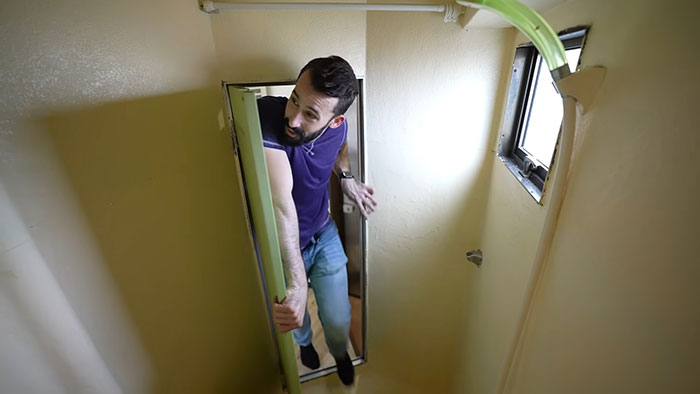 Nevertheless, Norm proved his skepticism wrong by squeezing into the tub, admitting that he'd seen smaller baths in the past.
Continuing his tour, the content creator entered the main living area, which he measured at a mere 2.5 meters in length (equivalent to 8.2 feet). The space, generously lit by natural light, appeared clean and even possessed a touch of modernity with its brick walls.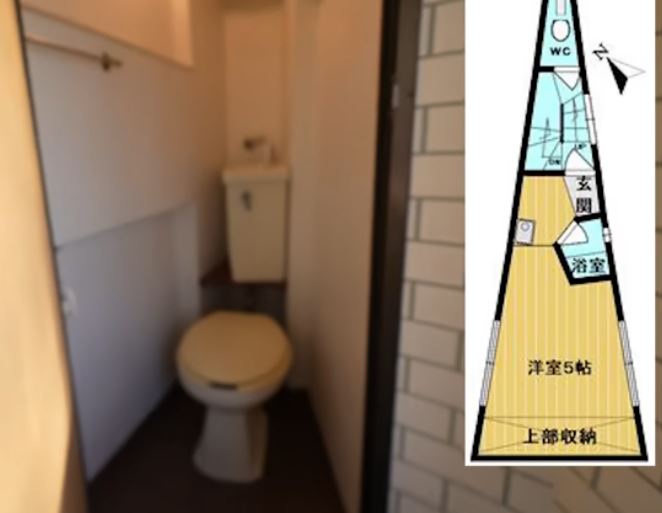 Upon closer inspection, Norm disclosed that the brick walls were actually constructed from sponge bricks purchased at a dollar store, and the opposing wall was nothing more than faux brick paper.
Despite these revelations, the videographer admitted to his surprise at the affordability of the apartment, with a monthly rent of ¥40,000 Japanese yen (approximately $267.17 USD).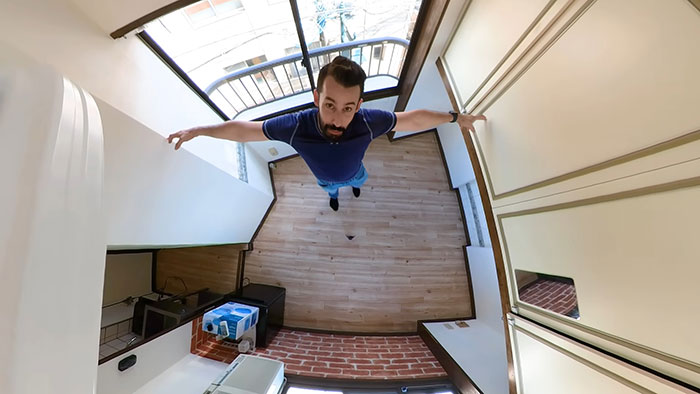 He emphasized, "It has everything that you need, even a bath, but I doubt I can even fit in.'
Norm went on to explain that although each unit had a private toilet on every floor, they were situated outside the apartment, ensuring that no one had to share their bathroom.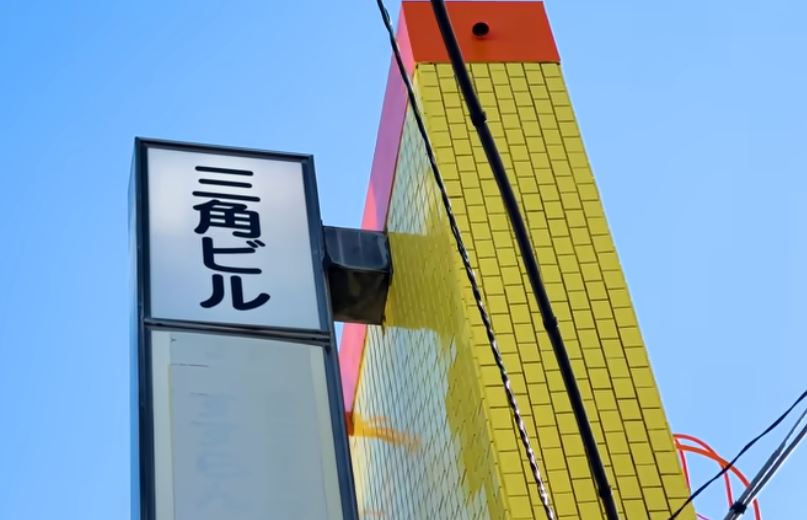 Norm's video quickly garnered a flood of comments from viewers who were astounded by the apartment's narrow dimensions.
One person said: I couldn't, I would feel suffocated. I'd live in an abandoned house before I'd live in that. 
A second wrote: It does appear better than some places I've seen. It at least has its own bath and shower and private toilet. The heat and cold, however...   
A third commented: For about ¥40000 (about $267 US) it's at least an option for a temporary home. I could see students making use of it if it's near a university. 
Someone else said: Omg, I'm picturing being in that toilet during an earthquake. It's like a ready-made coffin.   
Another added: I'm a Hong Kong person, I think it's an alright apartment, I'll be very happy and grateful if I have this for myself. (btw, I live in a 180 x 214cm room…like most people do in this city ).
Watching the video: