Carscoops.com reports that The Q, a Youtube channel that once posted models of unique square-wheeled bikes, has just gone on to launch a bike with triangular wheels. However, the shape of the wheels isn't the only interesting thing about the bike.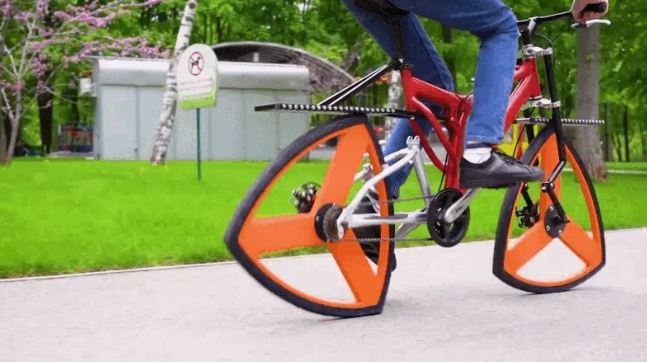 Instead of using metal like most traditional bike models, wood is Q's material of choice for the wheel frame.
So two triangular pieces of wood are glued together before the team finishes machining and attaches to details like bearings, hubs, or disc brakes. As for the tires, Team Q opted to staple them to each edge of the wheel.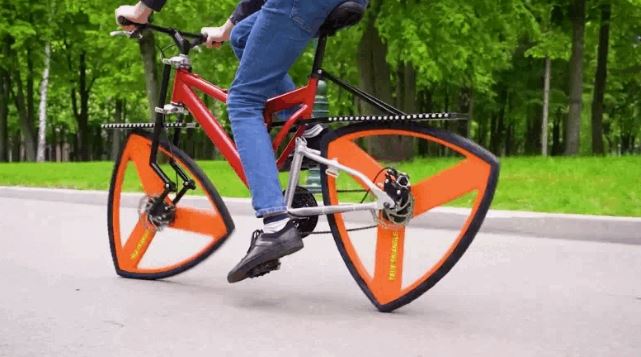 According to Carscoops, one of the biggest problems with triangular wheels is that the axle position constantly changes vertically as the vehicle moves.
To overcome this, the Q first installed a flat roller above each wheel. This detail prevents the wheels from bouncing beyond predetermined limits during vehicle motion.
Next, Q fitted the bike with a modified suspension system that allows the axles to change the spacing on the fly without too much impact on the bike's main frame.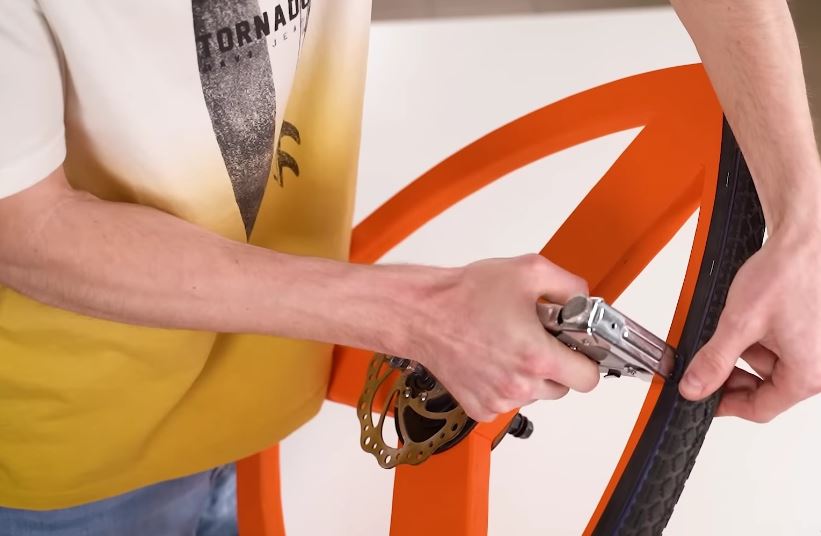 It can be seen from the video released by The Q that these technical solutions have helped riders to easily control the triangular wheeled bicycle without any difficulty in operation.
However, Carscoops assesses that the realization of The Q's triangular bike model is only technical. Similar to other bicycle models from The Q, the triangular bike is unlikely to be commercialized and widely available.