According to the New York Post, a video captured the unidentified newlyweds leaving a church and quickly went viral on Twitter. The video has garnered more than 40.8 million views, with many commenters declaring, 'This marriage is over.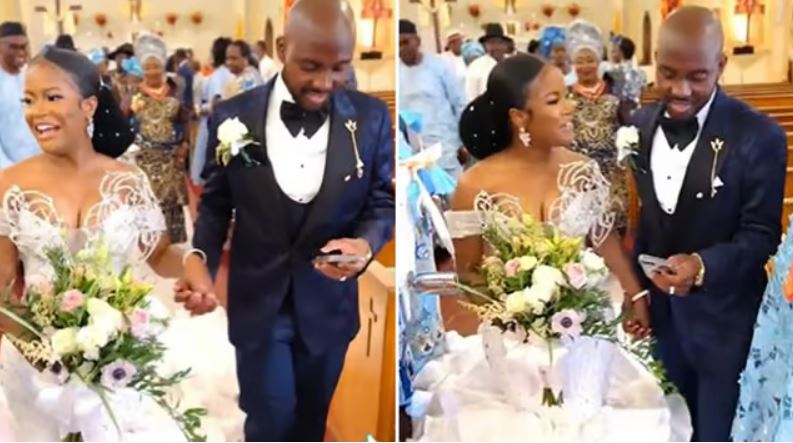 Instead of the traditional rice throwing in celebration of a newlywed couple. In social media, skeptics are casting doubt and criticism after the groom was reportedly caught texting someone while walking down the aisle after exchanging vows.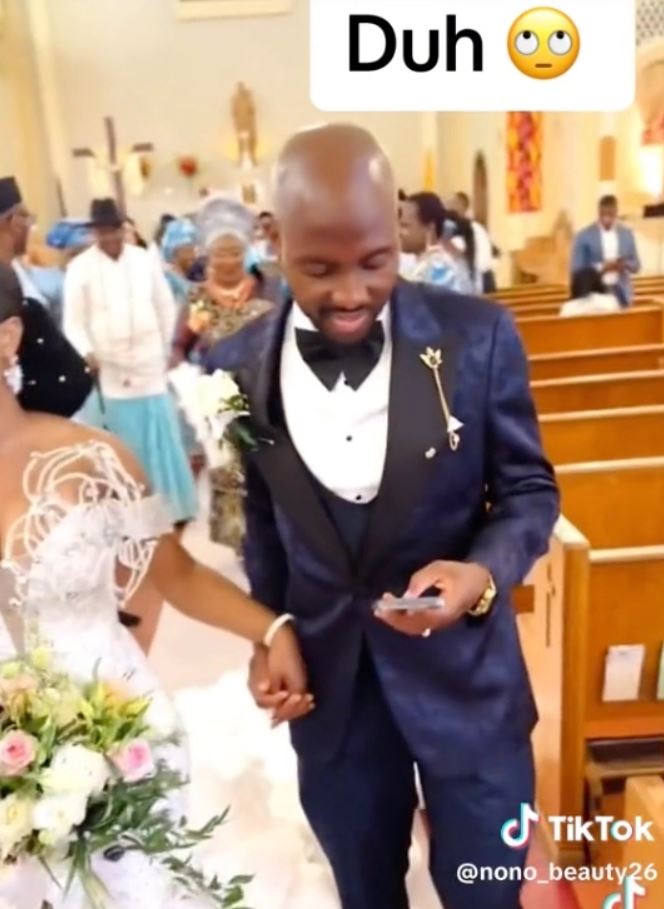 As is traditional, many people would participate in rice throwing to celebrate a newlywed couple. However, in the case of this particular couple captured in the video, the groom faced serious criticism from social media skeptics.
TikTok user @CynthiaUmunze originally posted the concerning clip on Twitter, but it has since been deleted.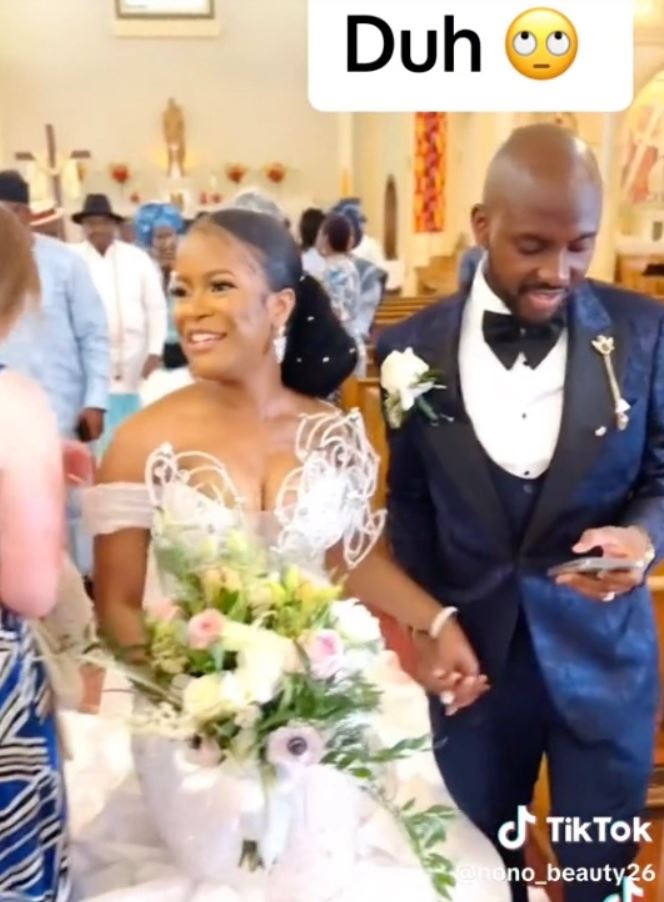 Following the video, many users on Twitter noticed that the groom appeared engrossed in his mobile phone while standing with the bride. While the bride smiled and expressed gratitude to the guests before leaving the church, the groom seemed oblivious and continued to focus on his phone
When the couple reached the outside, the bride seemingly confronted her husband about his inappropriate phone usage.
However, instead of offering an apology, the groom appeared unhappy, which led his newlywed wife to dismiss the matter and pretend to be joyful.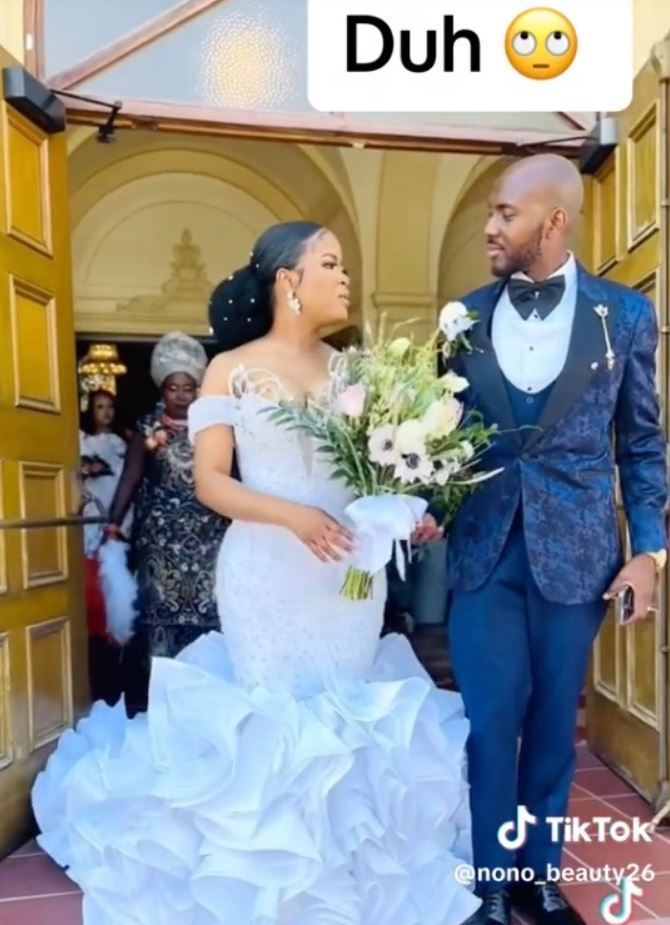 Twitter users expressed outrage at the groom's actions. Some people ridiculed the groom's abhorrent behavior.
They urge the bride to call off the engagement immediately. One user commented: "This needs to be canceled immediately!!!!!!" However, many people also defended the groom, with some speculating that the groom may have been communicating with others "probably busy chatting with friends" and "he has something urgent"