According to Insider, an American guy named Sanchez is 1.8 meters tall, which is above the average height for men. Sanchez, however, was unsatisfied with his short legs. He even thinks it's a weakness that makes him shorter than other men.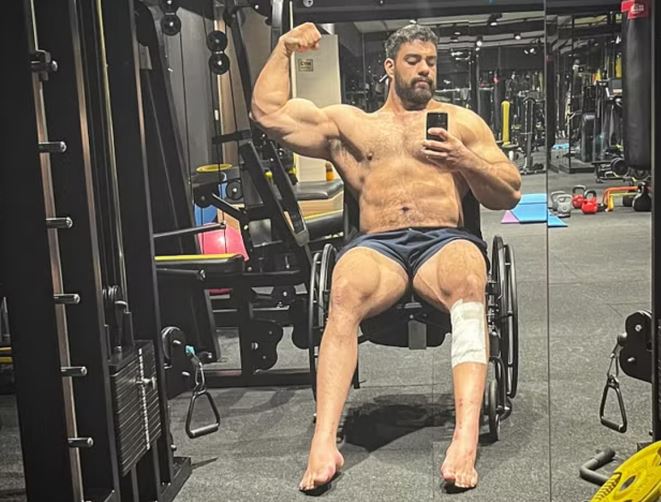 "I had a big body, long arms, but short legs, and it made all the difference. I looked like a thumb, like a cartoon character from Spy Boy," he said.
He was even annoyed that his 1.7m tall wife could almost look him in the eye. Sanchez is no longer as proud of his upper body as he used to be, replaced by a kind of self-doubt and a dream of matching long legs.
He decided to have leg traction surgery. It's considered an increasingly popular method of increasing height, especially for men. Sanchez went to a clinic in Turkey to have his leg extended.
According to reports, Sanchez wanted to extend his leg by about 18cm and underwent two major operations. He had to spend a total of $100,000. Of that, $37,400 for the first surgery and $69,400 for the second, plus the cost of moving to Istanbul and monthly or even years of physical therapy.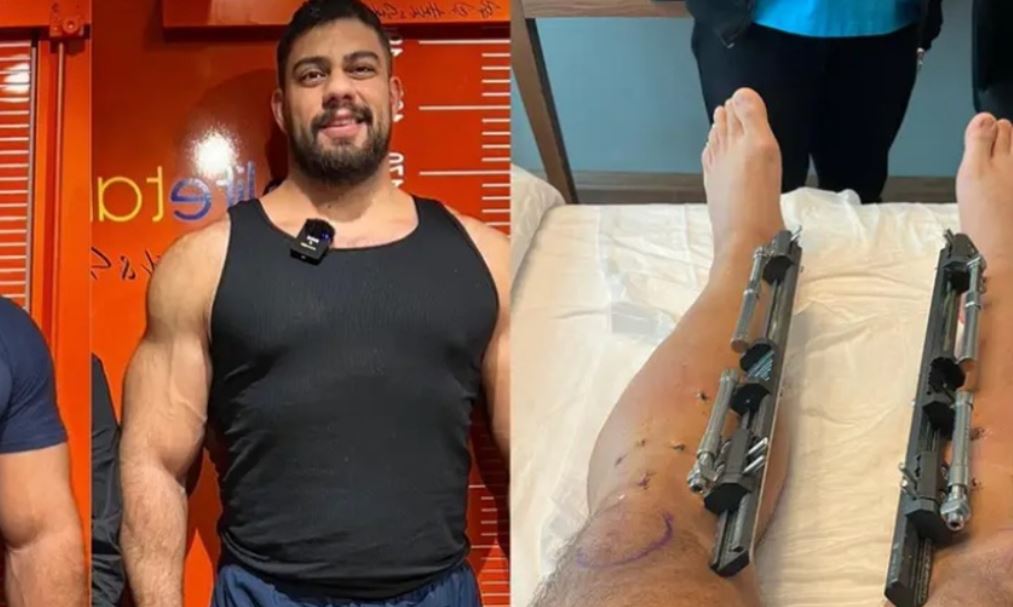 In December 2022, he went to the clinic to begin the process of leg stretching.  He had to endure great pain and even take risks. And both operations were successful. This guy is about to have the legs of his dreams.
Two months after the surgery, Sanchez was in a wheelchair. During that time, he needed to turn the pin with a wrench four times a day to lengthen the metal rod that was attached to the leg. This helps separate the broken bone fragments, allowing the body to regrow the bone itself to fill the gap and make the leg longer.
In early February, Sanchez's legs grew 8.8 centimeters. In March, he had the same surgery on his femur.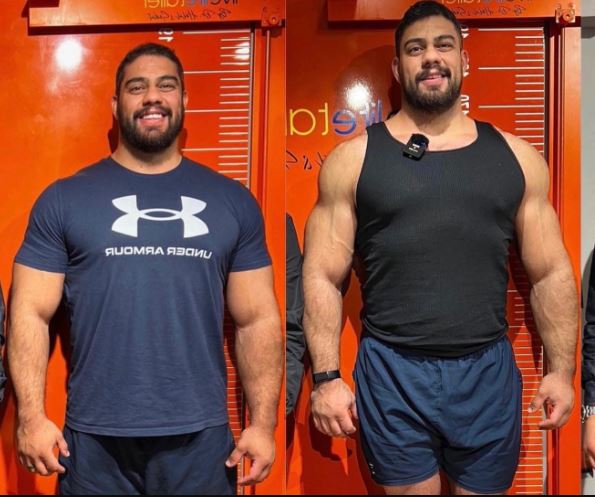 At present, Sanchez is more than 2 meters tall, with fantastic long legs and a perfect height of 2 meters. He said happily, "It's really amazing, and the whole process is almost painless."
However, Sanchez can't walk yet, but standing on a walker can predict his height. He is excited because he is taller than his wife.
"It's nice to hold her and see her head on my chest instead of eye level like it used to be," he said.
In fact, leg extensions are designed to help patients with serious medical conditions. The procedure was developed in the 1950s by a Soviet doctor named Gavriil Ilizarov. He wanted to treat people with broken bones or congenital limb deformities.