Recently, a TikToker named Lynalice Bandy from the United States posted a video sharing the process of cleaning up her home after being away for 6 days, which attracted millions of views on the platform.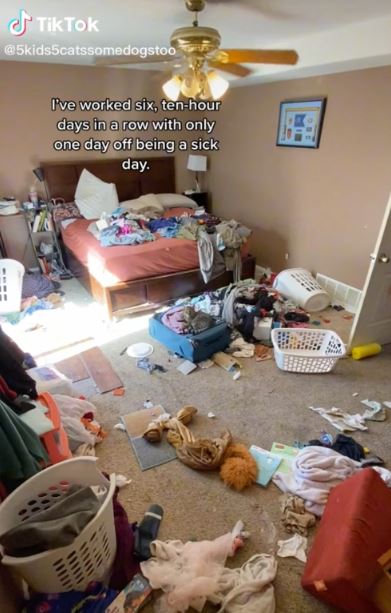 The video starts with a messy scene as if the house had just been ransacked by burglars. The living room, bedroom, and kitchen are all cluttered with various items.
The shampoo is stuck on her daughter's bedroom carpet, nail polish is stuck in her hair, and the floor mat is strewn with things.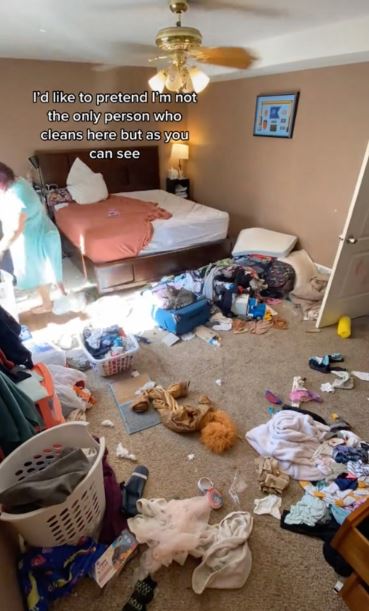 A fast-forwarded segment shows the woman cleaning every room in the house, including the kitchen, bedroom, and living space.
Afterward, Lynalice Bandy begins the arduous task of cleaning up. The TikToker explains that she was away for 6 days, but her husband never does any housework and only focuses on cars and work.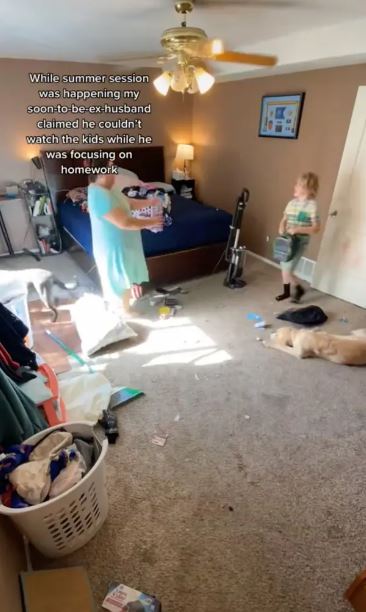 Her husband even brought car parts covered in oil and grease into the house, making a mess everywhere. Essentially, Lynalice's husband pays no attention to anything, not even their children. That is the main reason why the house became a mess like a "battlefield" after 6 days.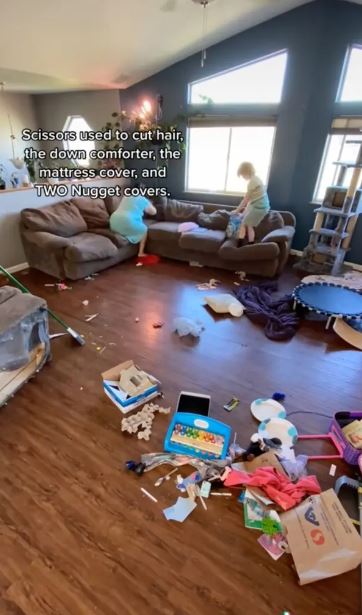 "I am in pain, nowhere makes me feel safe and happy," she shared.
After cleaning, the scene in the house becomes neater and cleaner.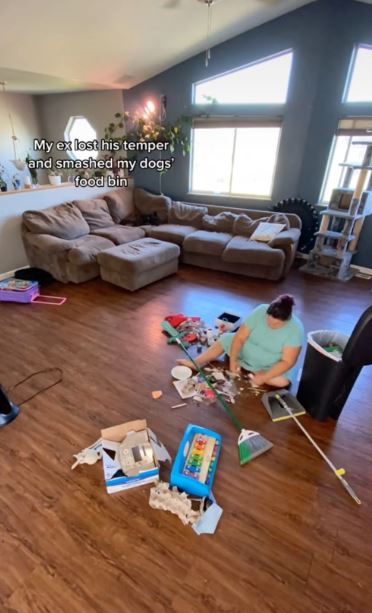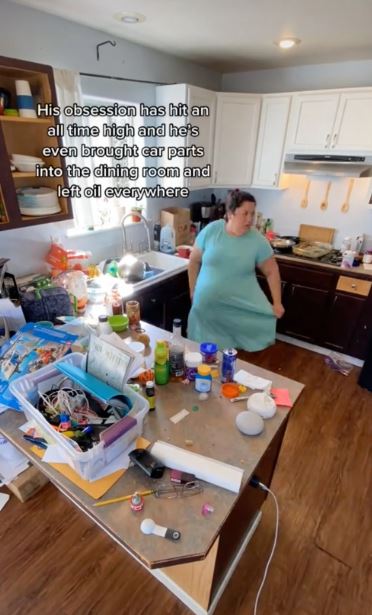 However, Lynalice stated that she decided to divorce her lazy husband because she could not tolerate it anymore. It is known that she has moved out to live on her own.