The promotion of reducing meat consumption for our health has gained widespread support. This is the reason why most food brands and restaurants have added options to their menus.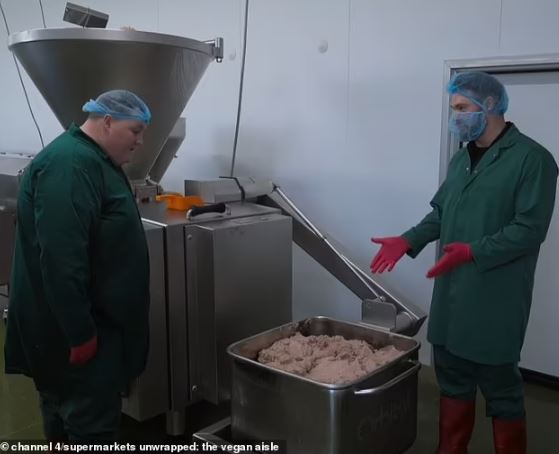 However, some people felt sick after watching the production process of vegan sausages on Channel 4's Supermarkets Unwrapped: The Vegan Aisle.
The program showcased the manufacturing methods used to create vegan sausages, which left some viewers feeling nauseated.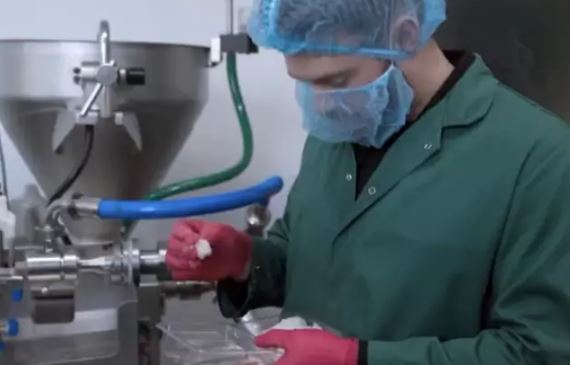 Channel 4's documentary showcases different segments exploring various aspects of the vegan food industry
Helen Lawal visited Tesco to learn more the vegan burger trend, while Kate Quilton explored the process of oat milking. 
John Whaite visited a sausage factory and had the opportunity to witness the production of vegan sausages, and Briony May Williams learned how to create a quiche without egg.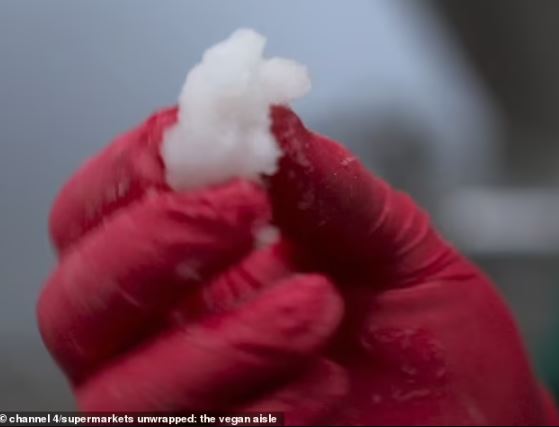 During the investigation on the show, the team focused on plant-based sausages and aimed to uncover the distinctions between them and their meat counterparts on the market.
John visited Heck Foods in Yorkshire, where he had the opportunity to meet with Callum Smith, the innovations manager responsible for overseeing the production of over 600 sausages daily.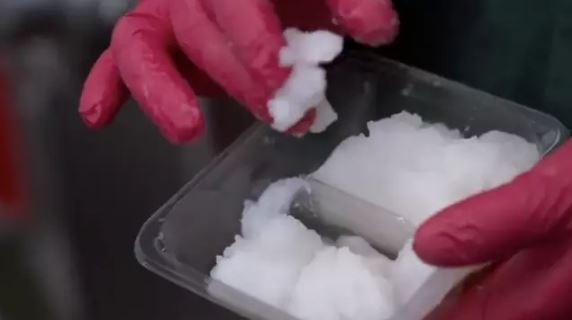 Callum mentioned that the sausage casing provides a  "snap" when bitten into. 'We use a textured vegetable protein and then we've developed some flavours to make it taste like a pork sausage.'
He said: 'We bump the meat-free sausage mix and a gel into this little head at the same time.
'This is alginate gel and it's made from a seaweed.'
Dunking the gel into the calcium chloride, John said it had 'really stiffened up'.
Meanwhile, the vegetable sausage mixture was treated with a calcium chloride solution, the casing was sliced, and the sausages were then prepared into individual portions.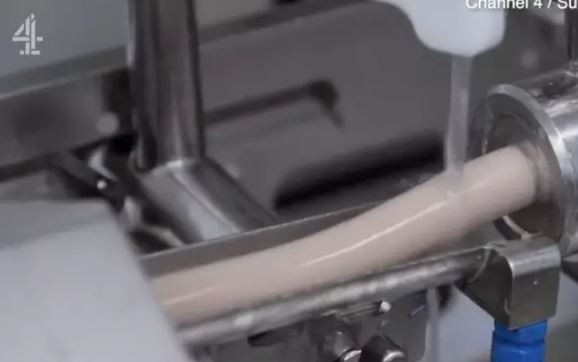 Afterward, Helen continued to explore the development kitchen at Tesco and met with Faye Hasnip, a product development manager
Since airing,  the program has received  backlash from some viewers, who have voiced their strong disapproval.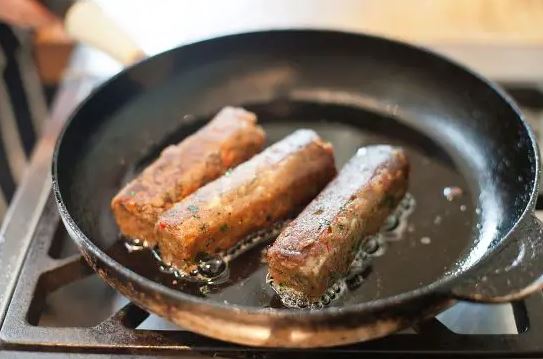 One person writes, "Vegan" only exists with fruits and vegitables. Once you start playing God you realize why "Vegans" dont live that long. Because they dont know how to be complacient with an already bad idea .
Another write. I'm part Vegan - I always eat vegetables with my beef, chicken, lamb or fish!
I was more horrified after learning where meat comes from. So I'll happily stick with vegan sausages. Another says.
A third viewer adds: Wait until you see how pig sausages are made - how pigs and piglets are slammed against walls, castrated by hand, plucked their teeth, ripped off their tail, thrown in gass chambers. How they scream, beg and cry for their lives. Now that's actually horrifying.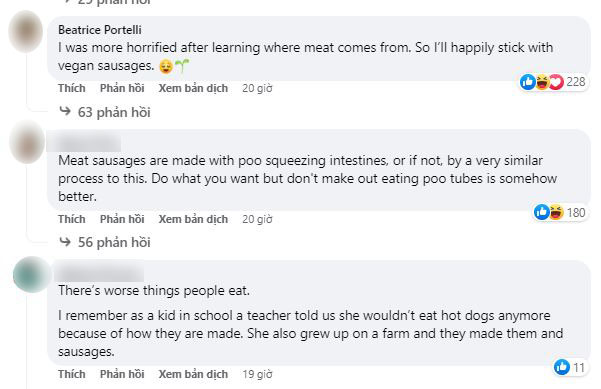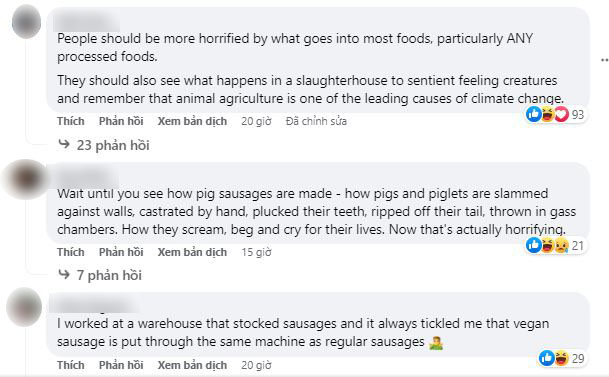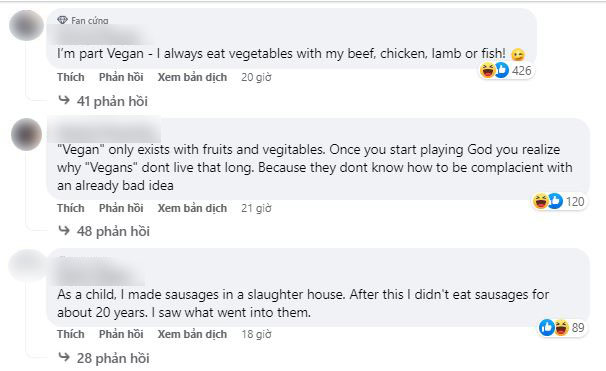 Watching the video below: