The woman, who goes by the username EquanaB on TikTok, shared a video of her dining experience during a first date at Fontaine's Oyster House in Atlanta.
In the video, she mentioned that she consumed 48 oysters, with audible slurping, all while on a first date at the restaurant.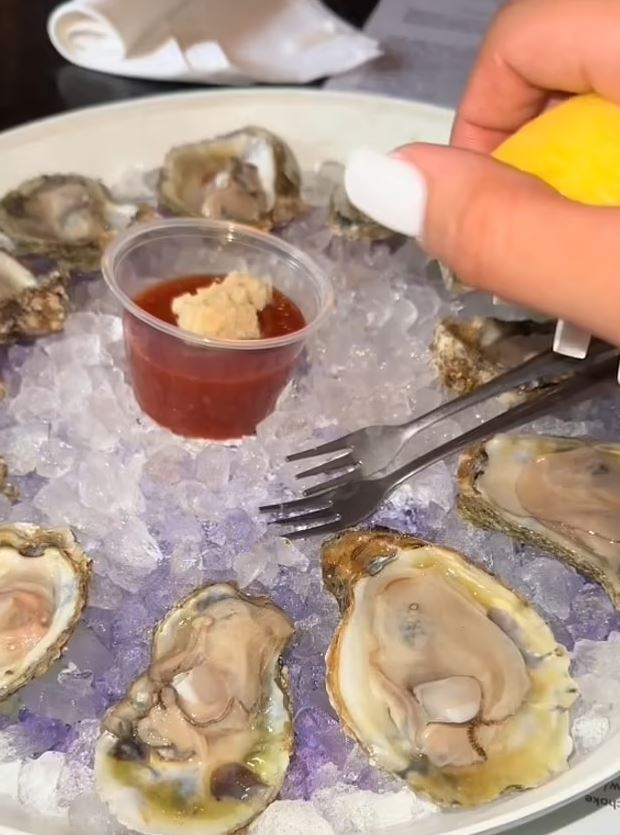 However, her date didn't return after leaving to go to the restroom, leaving her horrified. It is known that he was upset over her insatiable appetite for shellfish.
At the beginning of her video, EquanaB recounted that she had met her date a few weeks earlier while hanging out with friends. She claimed that the man had been texting her consistently during that time.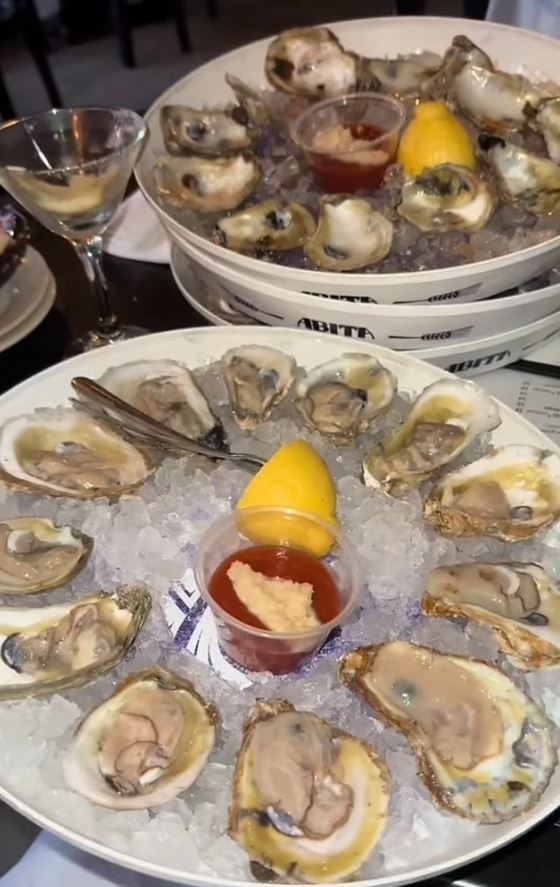 The couple decided to have their first date at Fontaine's Oyster House in Atlanta. While there, the couple ordered 'the best oysters in Atlanta.'
EquanaB mentioned that Fontaine's Oyster House offers oysters starting at just $15 a dozen every Tuesday, which was the day they had chosen to meet for drinks.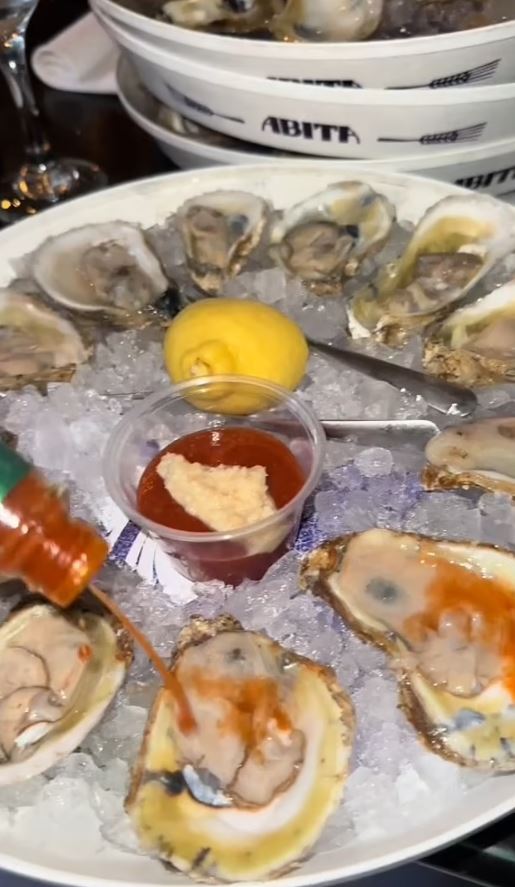 The majority of the video showed EquanaB eating the oysters, with scenes of her slurping the oysters after adding lemon and Tabasco. EquanaB admitted that her date had cast a few peculiar glances her way, but she 'didn't give a f***.'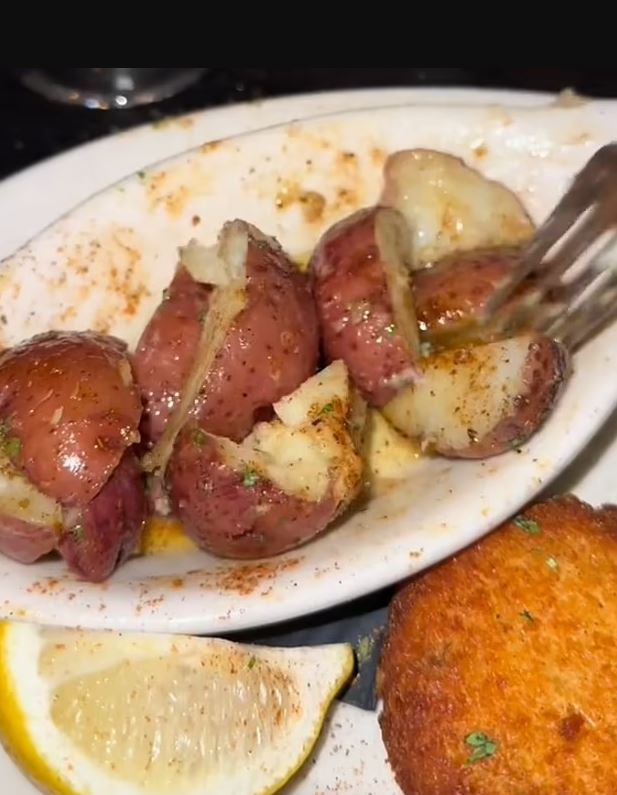 After eating all 48 oysters, the woman went on to order crab cakes and red-skinned potatoes, which she praised as a "ten out of ten" in terms of taste. However, when her date informed her that he was heading to the restroom, he ultimately left the restaurant without returning.
EquanaB recounted the situation, saying: 'It's been 10, 20, 30 minutes... Had to end up grabbing the tab... Left me with his one f****** drink."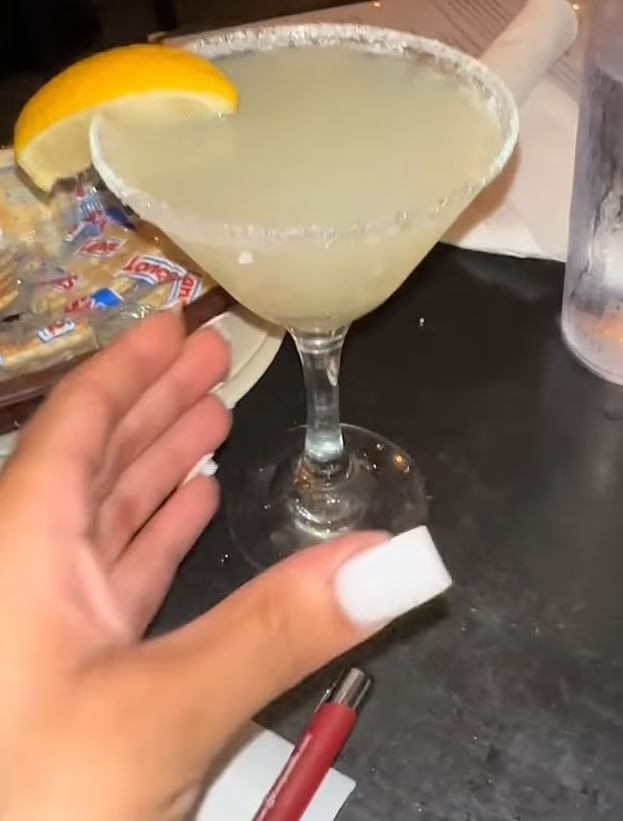 Later, the man messaged her:: 'I offered to take you out for drinks and you ordered all that food - I can Cashapp the total for the drinks.'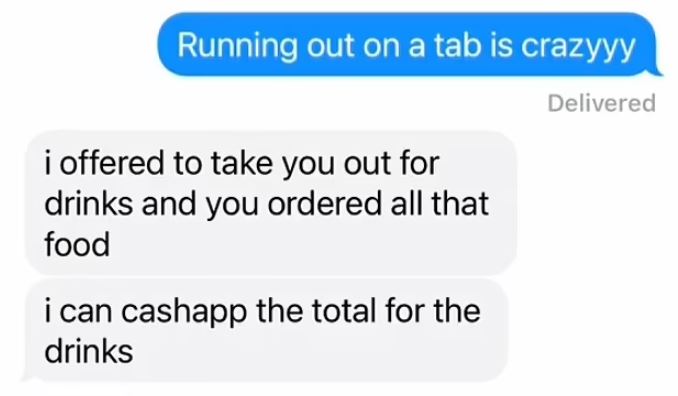 The woman also admitted that she ended up paying for his drink, and TikTok users overwhelmingly sided with her date, while others supported him. 
One person said: He invited her out for a drink and she ordered $60 in appetizers and dinner as well. He was right to run.
A second wrote: Narrating mean things before the date even began, ordering all that food, and filming during the date? Essentially said she was using him to get a meal. Good for him for leaving.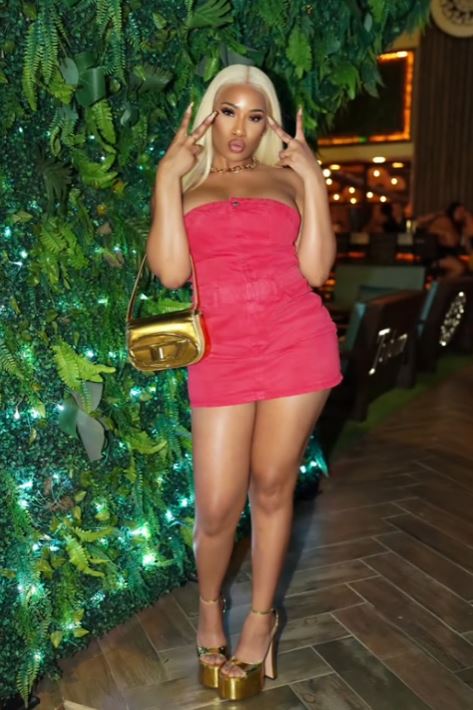 A third commented: Manners need to be taught about dating. She sounds like a rude individual- good for him for slipping out. At least texted her an explanation & offered to send $$ to pay for his one drink.
Someone else said: She spent $60 on the oysters alone not counting the other food she ordered or the drinks. He made the right choice by leaving! 
Granted, she ate too much, but she'd well rid of him if he didn't want to pay for any food at all. Of course, you would have something to eat as well. Another added.