After moving, a family in Detroit, Michigan, USA, left behind a pile of old junk along with a pitiful dog by the side of the road. The dog persisted in waiting, thinking its owners would come back.
However, for many days it just wandered around the old mattress and a few other discarded items that shared the same fate.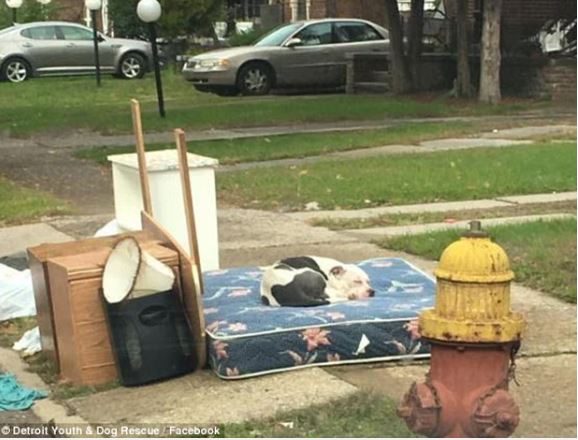 Upon receiving a report from a local resident, the Detroit Youth and Dog Rescue organization immediately dispatched a staff member to help the poor abandoned dog.
It took 11 hours for Mike Diesel to gain trust of Boo before taking him to a nearby veterinary center for a health check-up. The vets discovered that Boo had contracted worms and would need some time for treatment.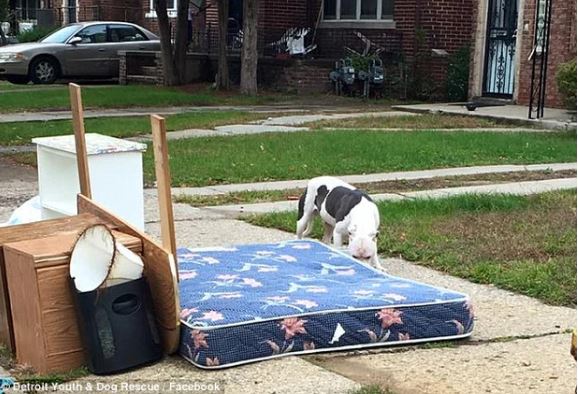 The story along with the photo of Boo curled up on the old mattress after being rescued gained 13,000 likes, 2,500 shares, and numerous comments showing sympathy for the poor dog.
"The photo really breaks my heart. I couldn't hold back my tears. The dog was abandoned by its former owner. It lay there, with the old stuff, confused and lonely," a Facebook user named Liz Marie shared the photo.
It is reported that some people have been contacted to adopt Boo, but it is still unclear whether the dog has found a new home or not.