Chebon had been missing for more than 7 years, and the chances of finding him were almost non-existent. Robert had already come to terms with the fact that he would never see his beloved pet again.
However, a miracle occurred when he received a phone call informing him that his cat had been found. Without delay, he took the first available flight and was thus able to reunite with his dear companion.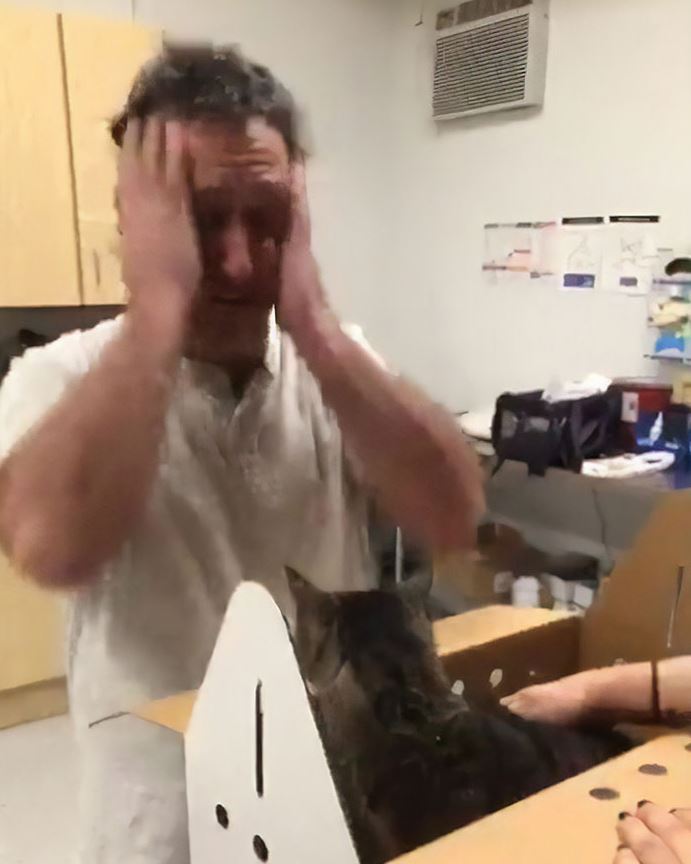 Years ago, the cute cat disappeared just as Robert was preparing to move from California to Ohio.
Heartbroken by the loss of his beloved pet, he decided to abandon his plans and stayed in California for a whole year in search of his missing friend, but unfortunately, his efforts were in vain.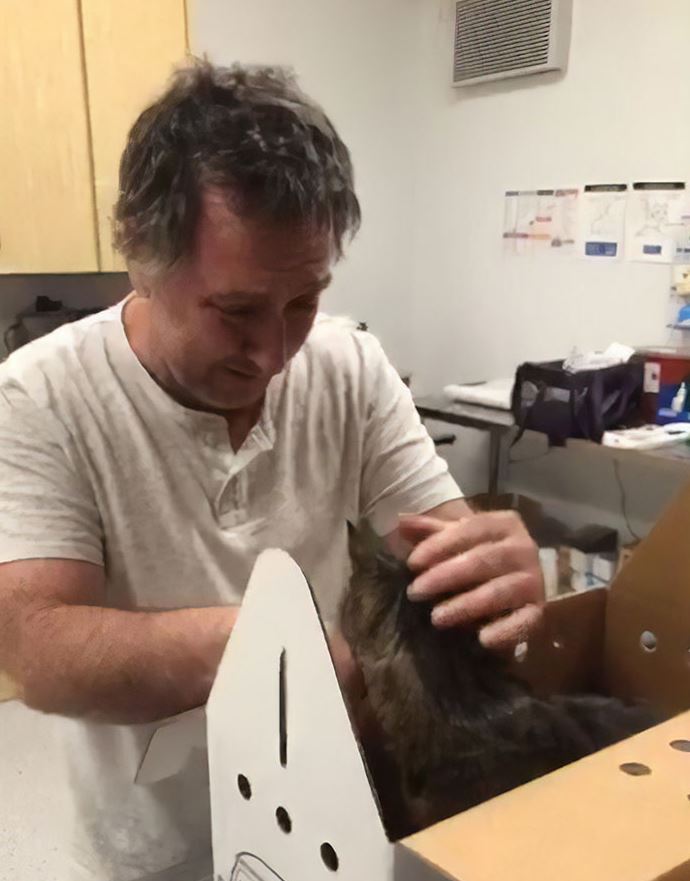 I remember praying at one point and saying, "God, I'll do anything, just bring my Chebon back,". Robert recounted in a video shared on Ventura County Animal Services. As it appeared that the cat had vanished for good, Robert had no other option but to move forward.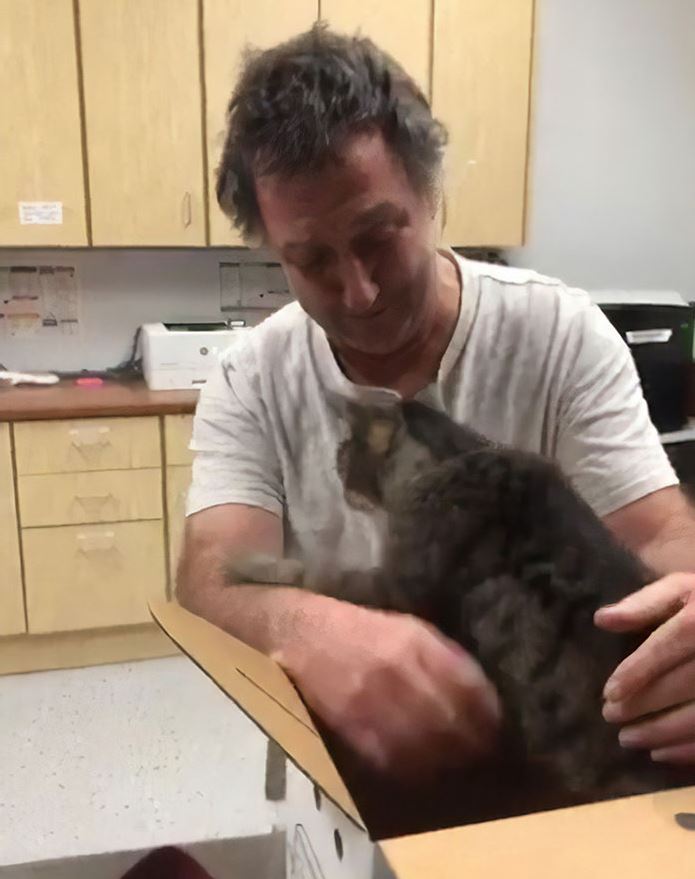 Seven years later, a woman came across a sickly-looking cat and made the decision to capture it and take it to the veterinarian.
Fortunately, the cat had a microchip, and with a quick scan, they were able to identify the owner of the 19-year-old feline who had been surviving on the streets for years. This is when Robert received the call that his long-lost cat was still alive.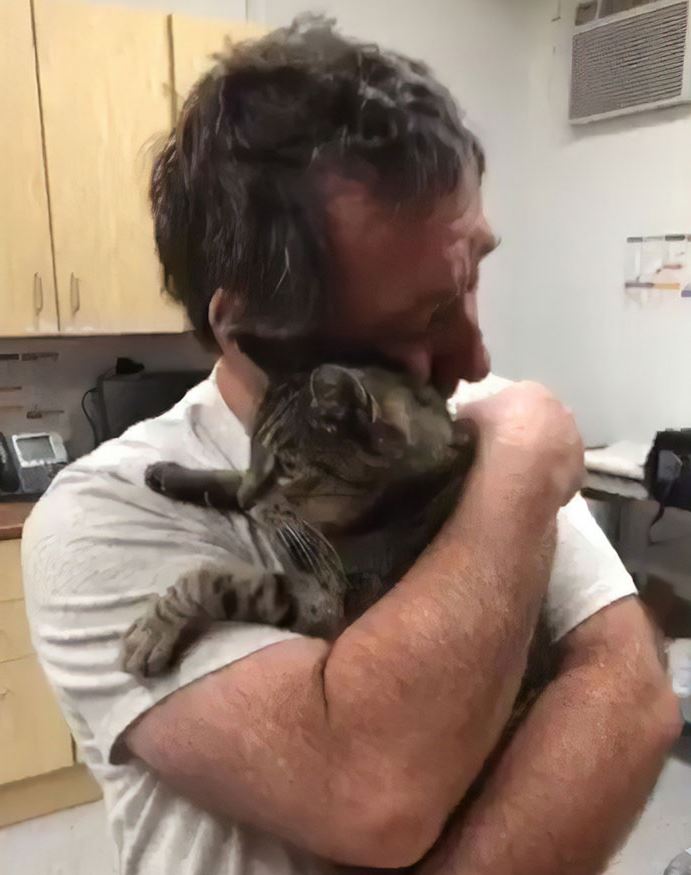 'I was afraid it was some sort of mistake,' Robert revealed during the reunion video.
However, he made the decision to jump on a plane and fly all the way from Los Angeles to reunite with his old friend.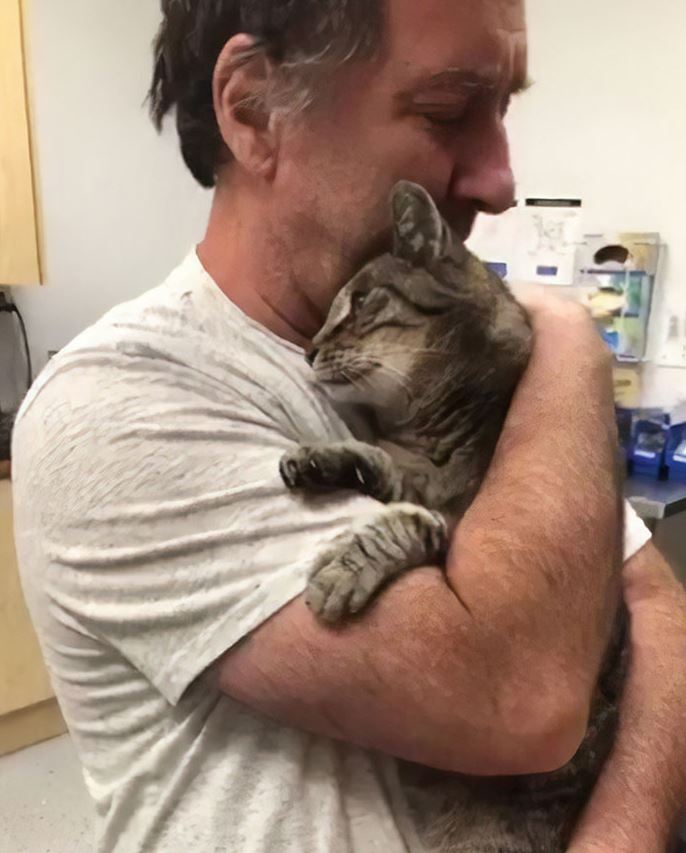 Upon seeing the cat, Robert immediately recognized his beloved pet and couldn't hold back his tears. After all those years, the two companions were finally reunited.
This heartwarming moment was captured by the animal shelter and quickly went viral, touching the hearts of many and leaving them in tears.