The Pool of Siloam, situated in Wadi Hilweh, a neighborhood considered by archaeologists to be the original site of Jerusalem, has been revealed for the first time in 2,000 years. It lies to the south of the walls of Jerusalem's Old City.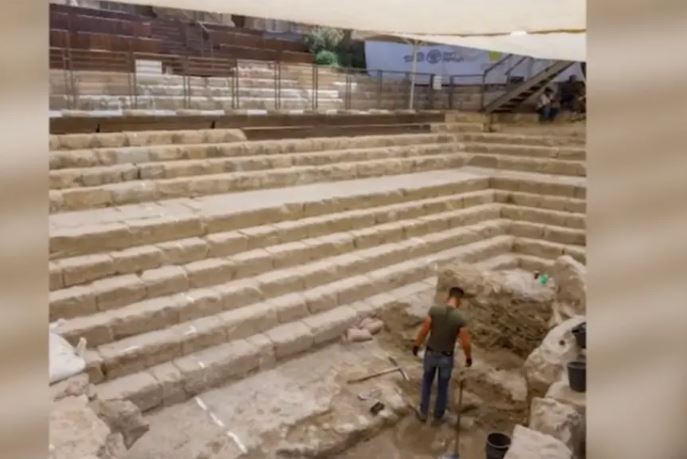 The excavation of this historical site has made significant progress, with a team of archaeologists unearthing a series of steps that lead to the pool.
According to Fox New Digital, Ze'ev Orenstein, director of International Affairs -  City of David Foundation said: "The ongoing excavations within the City of David - the historic site of Biblical Jerusalem - particularly of the Pool of Siloam and the Pilgrimage Road, serve as one of the greatest affirmations of that heritage and the millennia-old bond Jews and Christians have with Jerusalem.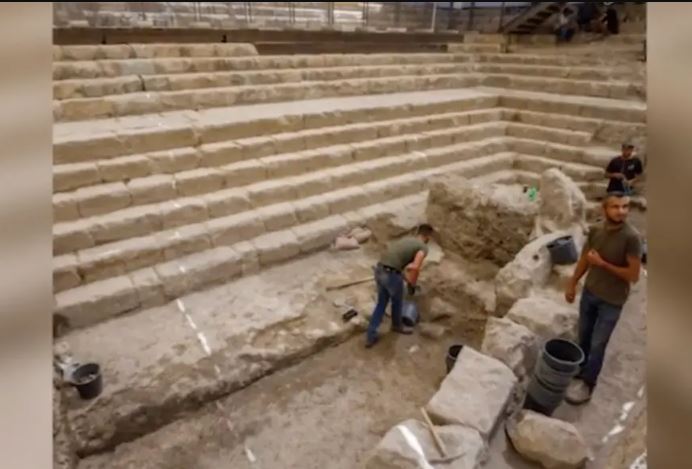 "Not simply as a matter of faith, but as a matter of fact."
Constructed approximately 2,700 years ago during the reign of King Hezekia in the 8th Century BC, the Pool of Siloam was an integral component of Jerusalem's water infrastructure.
Renowned for its association with the miraculous restoration of sight to a blind man by Jesus, as documented in a passage from the Gospel of John, this historical site covers a vast area of 1.25 acres and is currently undergoing comprehensive excavation.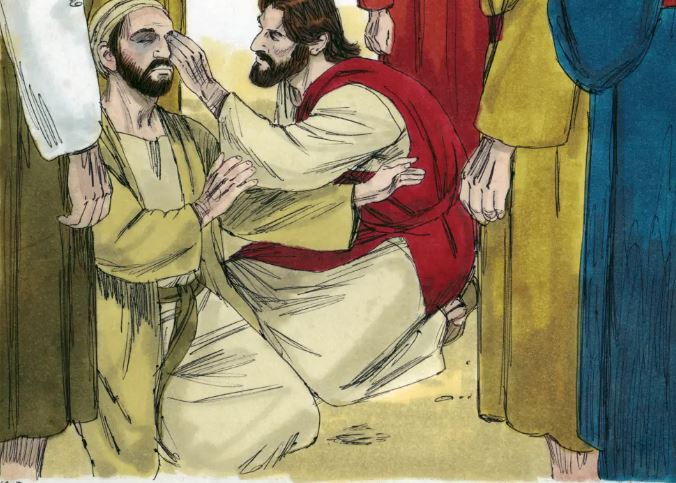 While the entire site is being thoroughly explored, a specific portion of the pool is anticipated to be opened to the public in the near future.
Orenstein continued: "The half-mile running through the City of David, from the Pool of Siloam in the south, continuing along the Pilgrimage Road, up to the footsteps of the Western Wall, Southern Steps, and Temple Mount, represents the most significant half-mile on the planet.
"There is no half-mile anywhere on Earth which means more to more people - not to millions, but to billions - than the half-mile that is the City of David."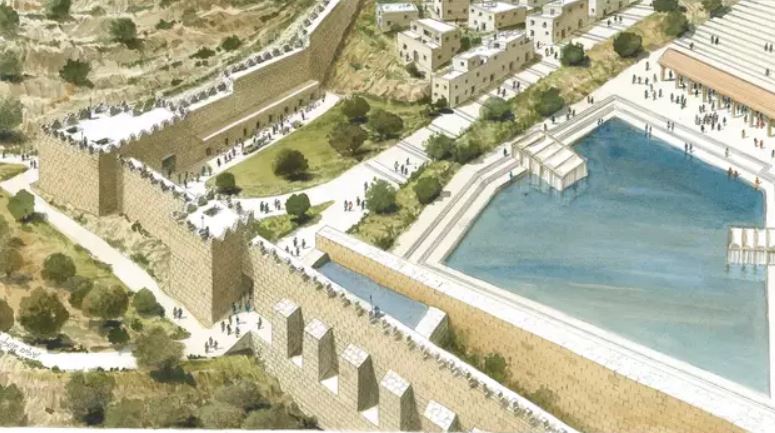 By fortuitous circumstances, the pool was initially exposed in 2004 during excavation work conducted by the Hagihon Water Company, which unexpectedly revealed the steps. This discovery prompted the commencement of a comprehensive survey conducted by The Israel Antiquities Authority.
According to Orenstein, visitors will soon have the opportunity to personally witness the biblical site within a few years. They will be able to physically experience the historical stones their ancestors walked upon thousands of years ago during their pilgrimage to Jerusalem.
Visitors will have the chance to behold the site with their own eyes, touch it with their own hands, and walk upon it with their own feet.
Watching the video below: