This aircraft stands out with its peculiar looks and intriguing history. In fact, it's technically not even a plane.
This hybrid boat-aircraft Russian MD-160 was designed in 1975. It was used by the Soviet and Russian navies starting in 1987, during the final period of the Cold War. This aircraft played a role in the wing-in-ground-effect (WIG) program.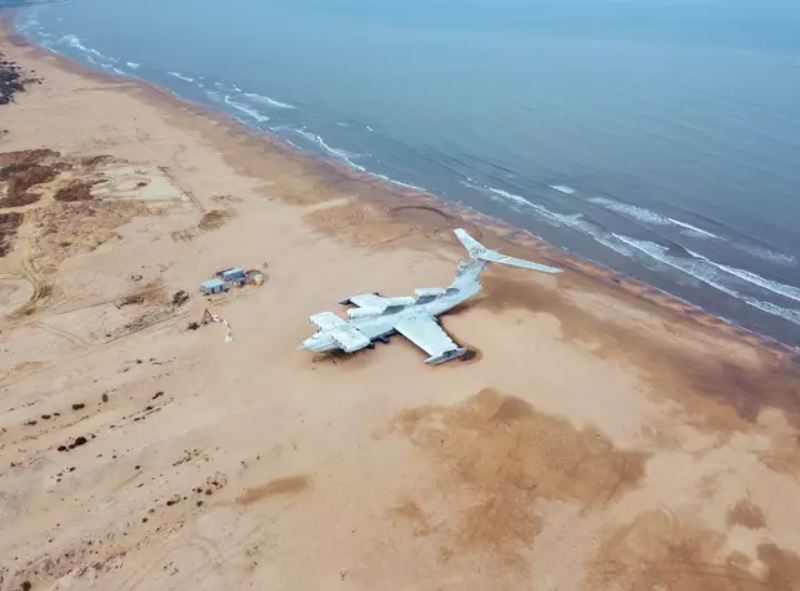 Though,  the aircraft was decommissioned in the late 1990s and left abandoned at the unused Kaspiysk naval base.
The 'Caspian Sea Monster,' after a couple of decades, was finally pulled out of storage in 2020. It underwent a 14-hour journey across the Caspian Sea from the naval base in Derbent, Dagestan, with the intention of transforming it into a tourist attraction.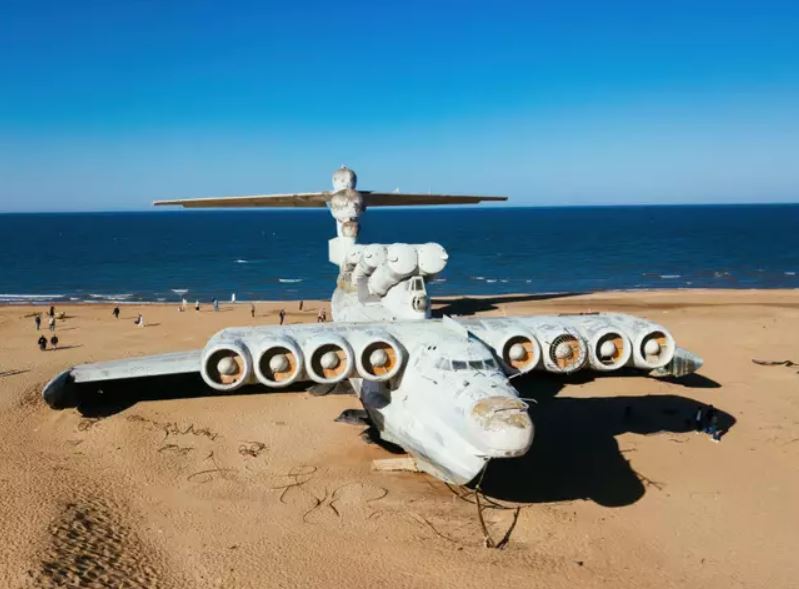 Although intended to be displayed at Patriot Park, the massive 63ft aircraft, larger than a jumbo jet, still lies on the sandy dune
This particular model, the only Lun-class ekranoplan ever built, falls under the 'ground effect' category, which classifies it as a maritime ship by the International Maritime Organization.
This is due to its unique design for achieving sustained flight over a level surface, namely the sea, through the aerodynamic interaction between its wings and the surface.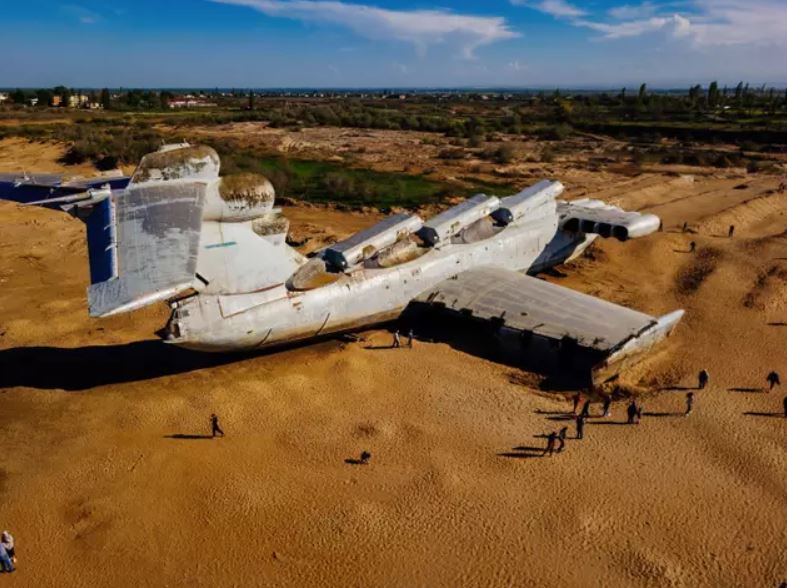 Achieving this by utilizing a cushion of air beneath its wings, the Russian aircraft could glide just 13ft above the sea's surface.
Effectively, it functions like a ship in flight.
Given that it's the sole completed model and had the capacity to carry supersonic missiles, it would undoubtedly make for a rare and intriguing tourist attraction.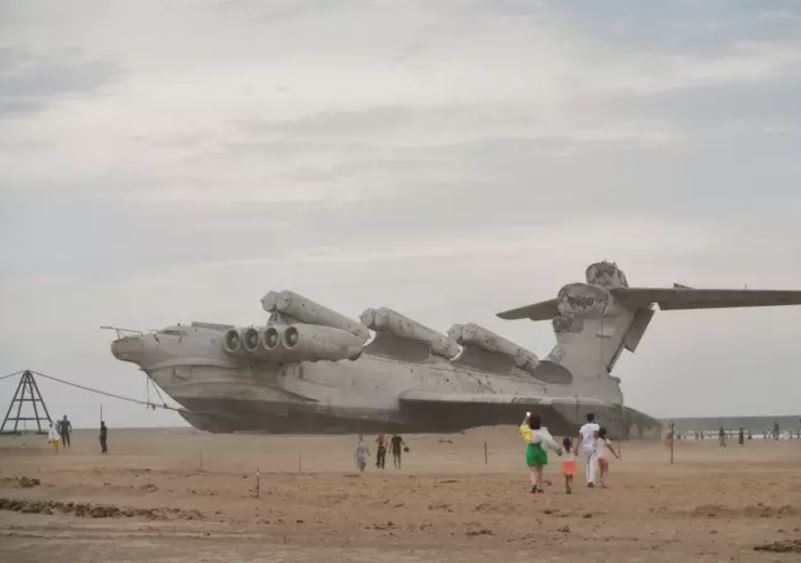 Due to its distinctive features, US intelligence agencies conducted investigations and uncovered a classified document that outlined the functions of the WIGs.
This document revealed that the MD-160 was designed  'to fly at speeds of 200 to 250 knots at about 5 to 10 meters above the water's surface'.
CIA officials added:
"The Utka can engage enemy ships out to its radar horizon (about 35 kilometers/22 miles) but can fire the SS-N-22 out to the missile's 100-kilometer (62-mile) range with over-the-horizon targeting data.
"The Utka is larger than a US Boeing 747 jet airplane and flies at about 250 knots. One Utka has been built.
"We believe that an Utka strike force or coastal defense force would give the Soviets a quick-reaction capability against surface combatants.