The awe-inspiring moment, immortalized in a viral photograph shared widely on social media, shows a bolt of lightning hitting the head of the towering statue, which stands at nearly 100 feet and is the largest representation of Jesus in the world.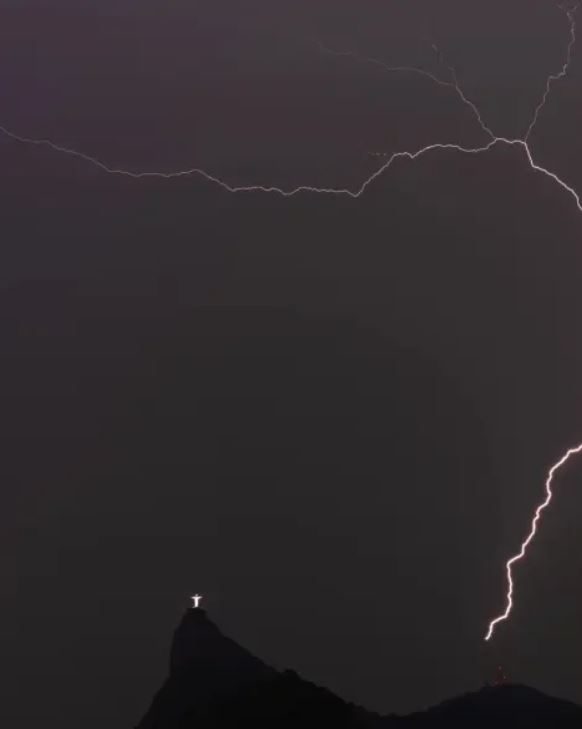 Fernando Braga, the photographer behind this once-in-a-lifetime shot, seized the opportunity during a sudden thunderstorm along the coast. He promptly shared the photo on Instagram with a caption in Portuguese that read, "DIVINE LIGHTNING !!! IT'S FRIDAY!!!" Braga revealed that he took the picture around 6:55 p.m. on Friday using a Nikon D800 camera.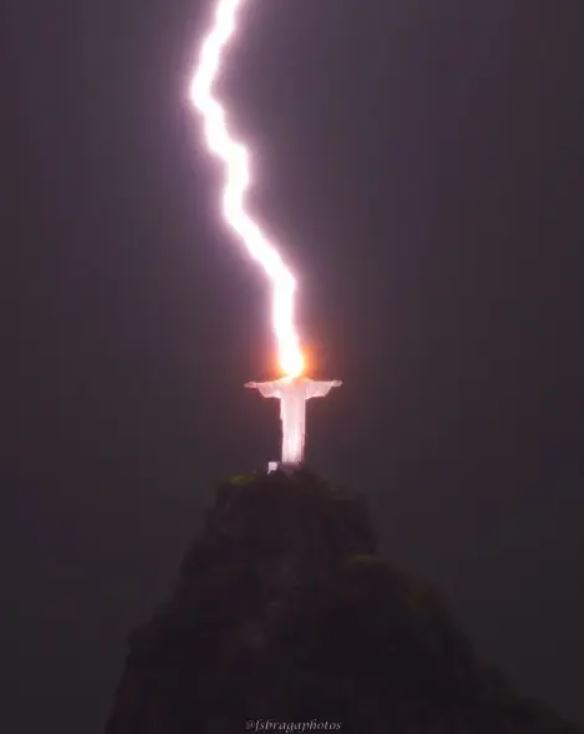 Ever since it was shared, the photo has garnered an impressive 168,000 likes and has been viewed over 20 million times on Twitter.
Amusing spectators and eliciting a wave of laughter, the captivating photograph prompted one user to humorously exclaim, "Mom! Look, it's Thor and Jesus causing mischief once more!"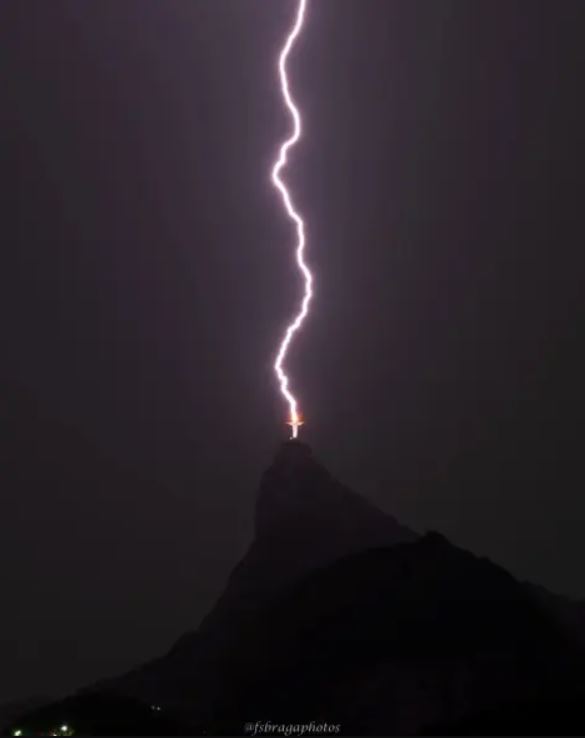 Christ the Redeemer, recognized as one of the seven modern wonders of the world, stands tall on Corcovado Hill, towering over Rio de Janeiro at a height exceeding 2,000 feet.
Constructed in 1931 using 700 tons of concrete, the statue has become an emblem of the city and a national symbol of Brazil.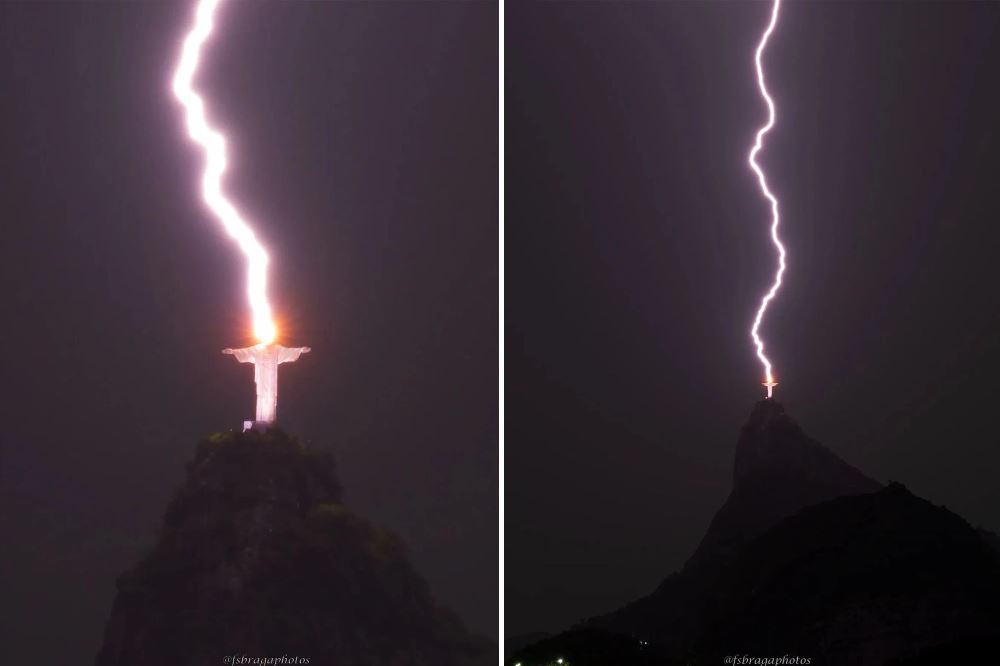 As per the BBC, lightning strikes are a common occurrence for the statute, with an average frequency of three to five times per year. One such incident took place in 2014 when the statue's right thumb suffered damage and required repairs following a lightning strike.