An English angler caught a giant 222 lbs catfish. It towed his boat nearly a mile after an hour-long struggle. Daily Mail on March 13 reported.
While fishing for carp in the Ebro River, Ballard was startled when the longer rod was bent. He must have had a big fish bite.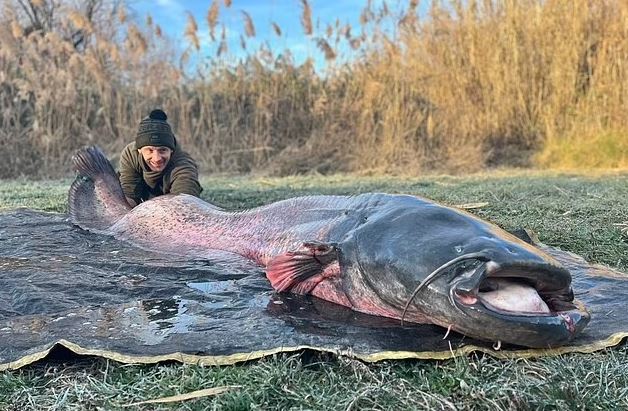 Ballard struggled with the big fish for nearly an hour in the cold weather.
Ballard said he couldn't bear it anymore due to the temperature of minus three degrees Celsius and the harsh cold wind, and thought he was about to give up. 
"My muscles are falling apart. Body temperature begins to drop. I tried to hold the fishing rod while my limbs were shaking uncontrollably. If the fishing line had broken at that moment, I would have fallen into the river," Ballard said.
The reward for Ballard is well deserved. The fish he caught weighed 222 lbs, which is a catfish. 
Ballard recounted, "I was able to touch the face of the nearly three-meter-long catfish as it slowly emerged." 
The fish Ballard caught was only 28 lbs less than the heaviest catfish ever caught in the Ebro River, according to the Daily Mail. In Europe, angler Attila Zsedely (Italian) once caught a catfish weighing 250 lbs (in 2001). This is the record for the heaviest catfish ever caught in Europe.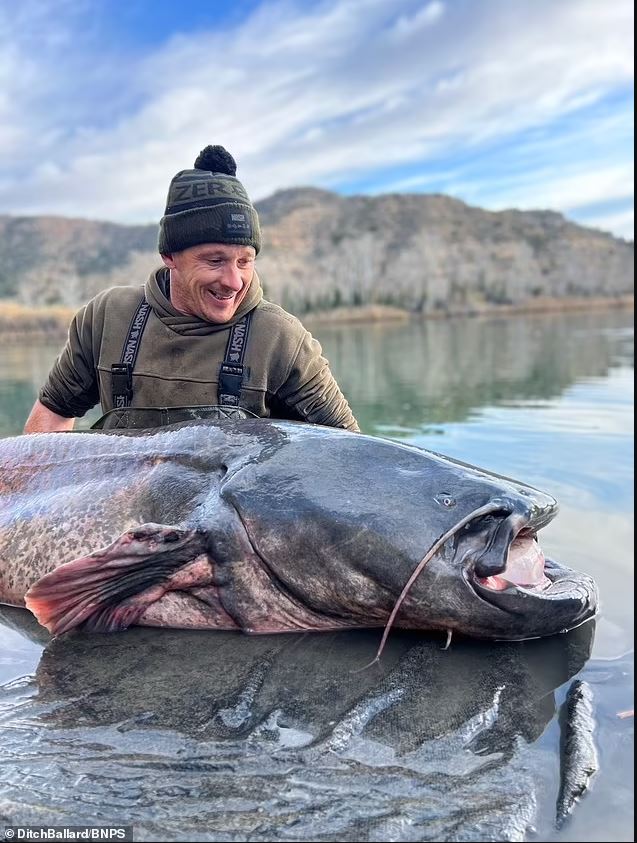 After taking a photo with the "slick-skinned monster", Ballard released it back into the Ebro River.
Ballard – who moved from Watford (UK) to Southern Catalunya (Spain) 6 years ago – runs a resort company that combines fishing on the Ebro River.