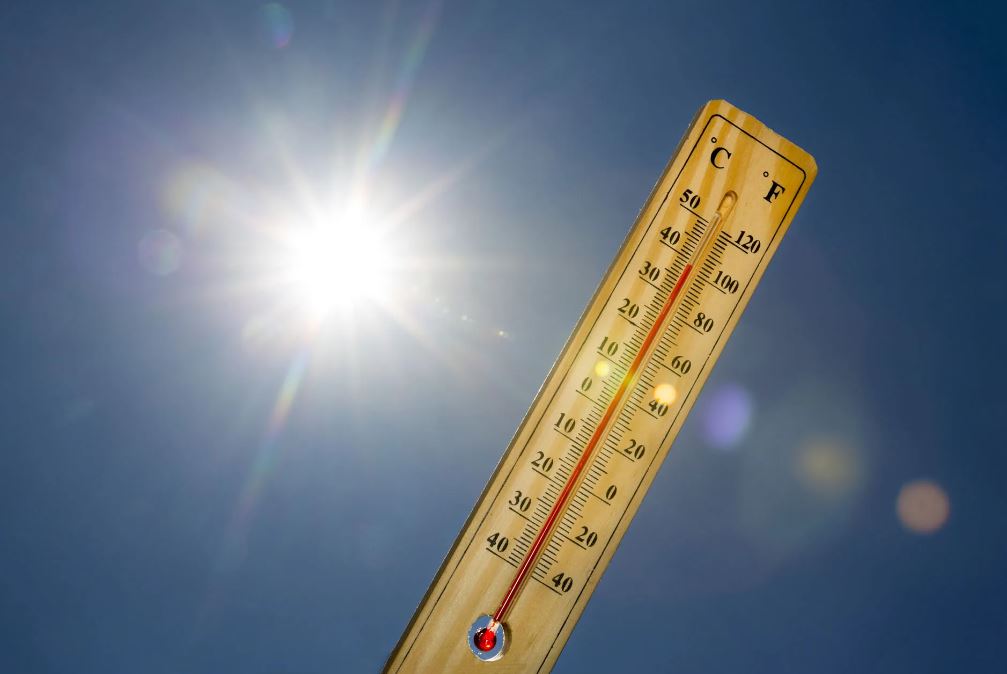 With the scorching summer temperatures making it difficult for many people to get a good night's sleep, James Leinhardt, the founder of Levitex, a mattress and pillow brand, has shared his top tip.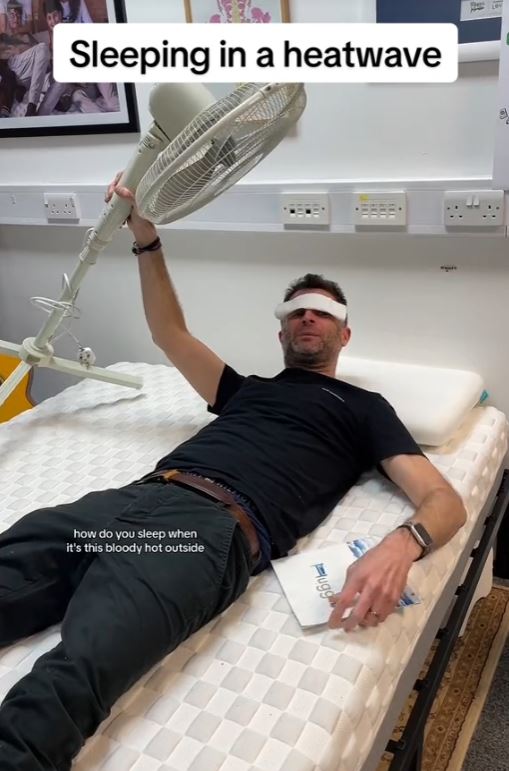 Beginning the video,  James asked: "How do you sleep when it's this body hot outside?"
He then points out charts that the warmest areas of the body for both men and women are the forehead and the lower spine. He said: "You can see from this image that after your forehead. The hottest part in men and women is just the bottom of your spine. Just look at all the reds and oranges and think about the best position to sleep in to reduce the heat from these areas."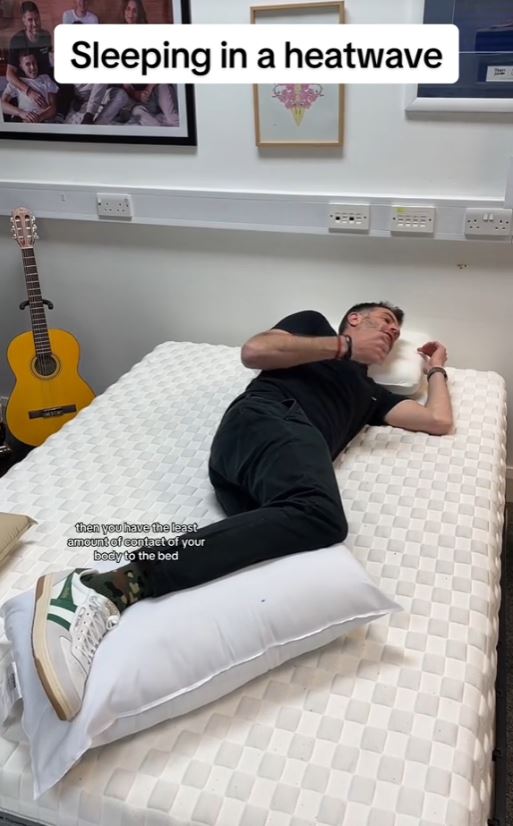 The expert continued: "It's the Dreamer yet again if you lie in position. Then you have the least amount of contact of your body to the bed, so heat will naturally tire away much quicker than if you're lying like so."
Below the video, numerous people leave comments and share thoughts about his tips and ways to cool down during a heatwave.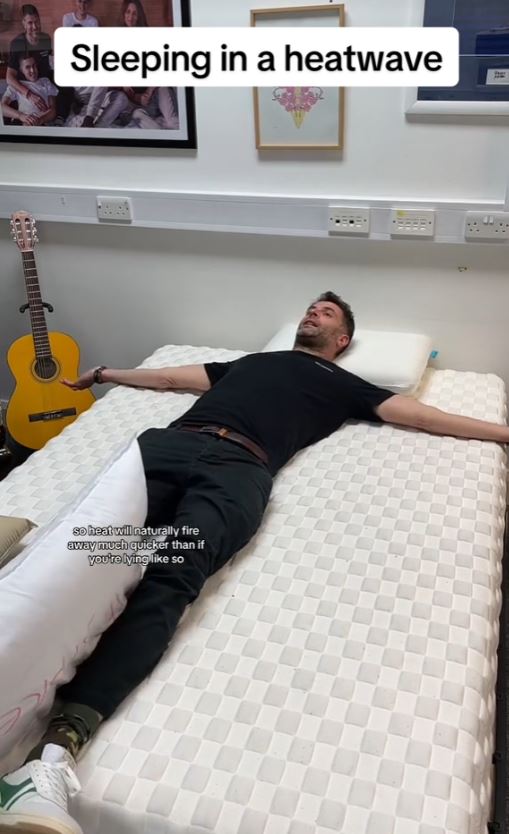 One person said: Big tip. anyone who sleeps in socks, take them off. the feet are the most sensitive and will usually determine whether you are hot or cold
A second wrote:  Is the dreamer the best sleeping position in general
A third said: I'll sleep flat on my front like I have done for nearly 30 years with my fan on and a cotton sheet if it gets too hot 
Someone else said: Yeah but I can't sleep like that because of spinal issues I have to sleep on my back   
Another said: I use the position 'live in the central AC until this weather decides to act right 
James Leinhardt is not the first person to demonstrate the ideal sleeping position for cooling down during a heatwave. Bed Kingdom experts have also shared numerous tips to help you stay cool in hot weather.
They said: "While fans and bedding can be important, keeping cool at night is something everyone can do on a budget.
"Sleeping in less clothing or keeping blankets and duvets pulled back can be some of the easiest ways to get a good night's sleep in the summer months."