A rescue cat has found its new home in Mardin.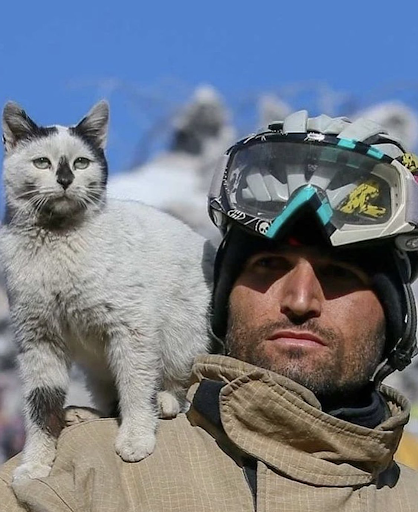 On February 6, a massive earthquake hit Turkey, devastating the lives of tens of thousands of people. 129 hours after the event, Ali Çakas, a fireman from Mardin, together with his brigade members found and rescued 5 people from the wreckage of a collapsed building in the Nurdağı district of Gaziantep. But they weren't the only ones the brigade saved, as two cats were also rescued successfully. While one of the kitties was given back to its owner, the other was adopted by the crew.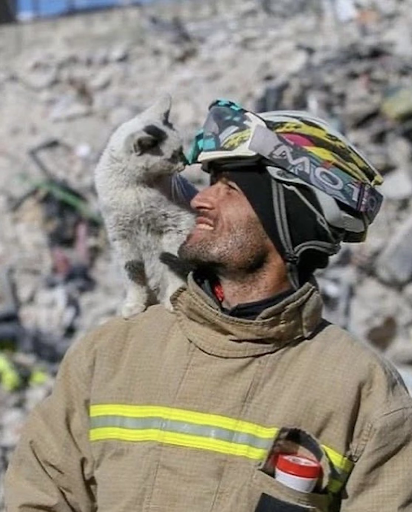 Eventually, Ali Cakas decided that he would take the cat back to Mardin with him, naming it "Wreck". Since then, the two have shared photos that took social media by storm. Wreck even got an Instagram account of his own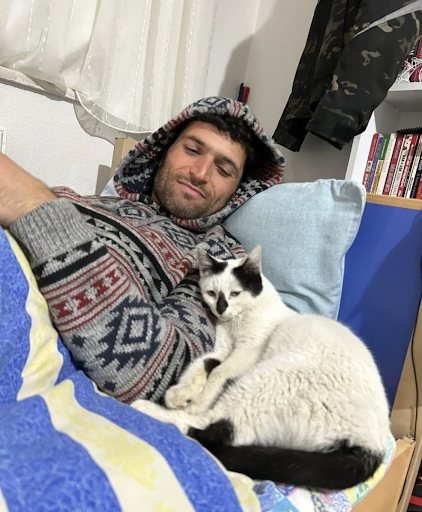 Çakas told one of the local news agencies that as the 90-member brigade arrived in Gaziantep and were trying to pull people who are still alive from under the rubble, they also saved three budgies inside their cage. As for the kitties, Çakas shared that after the rescue, Wreck wouldn't leave his sight. 
"So I could not leave him either. He is now in my home. We sleep together. My family treats him as a member of our own family. We will get through this trauma together," said the fireman.
The tale became a heartwarming note in one of the worst tragedies that ever happened to Turkey.