A woman has revealed the reason you should never use a hotel quilt, leaving people horrified. Numerous individuals have been left speechless after learning why using a hotel quilt should be avoided at all costs.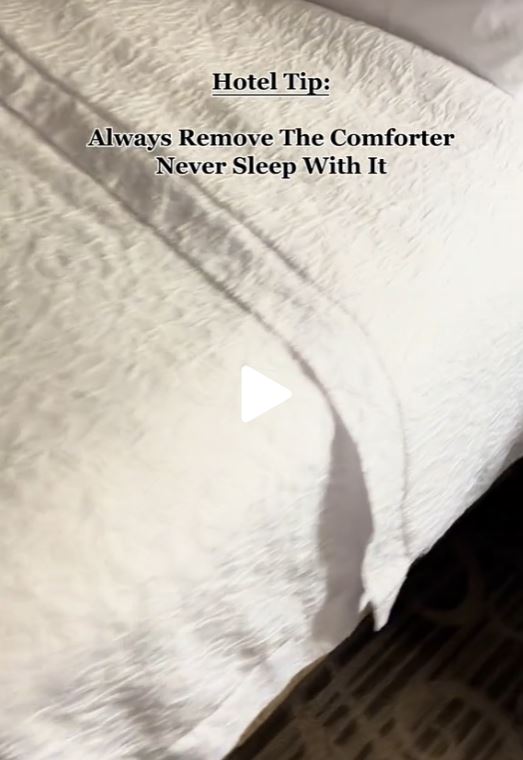 A cleaning pro disclosed that the practice of hotel staff laundering bedding after each guest's stay might give a false sense of cleanliness. However, the truth is that the quilt, as it's otherwise known, is often overlooked and even left to fester. 
In a video on the TikTok account @home_reimagined, a user known as Home Reimagined sheds light on this issue.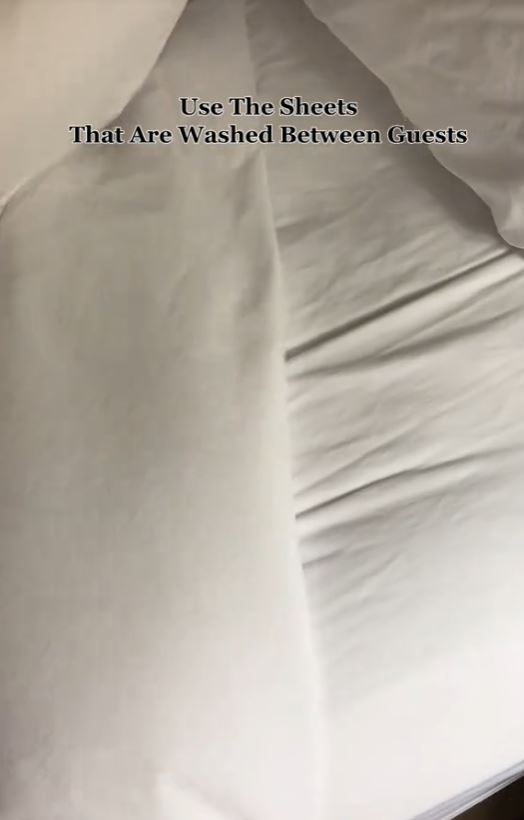 In the video, she captures the moment she approaches a hotel room bed and engages with the top quilt. As she gradually reveals the quilt, a prominent red "X" materializes on the screen, advising viewers to listen up. 
The text reads: "Hotel tip: Always remove the comforter, never sleep with it.
"Use the sheets that are washed between guests."
She explained that the majority of hotels tend to wash their duvets and comforters merely once annually. In fact, the sheer volume of rooms they need to handle and the time-consuming process of drying duvets make having immediate replacements on hand quite difficult.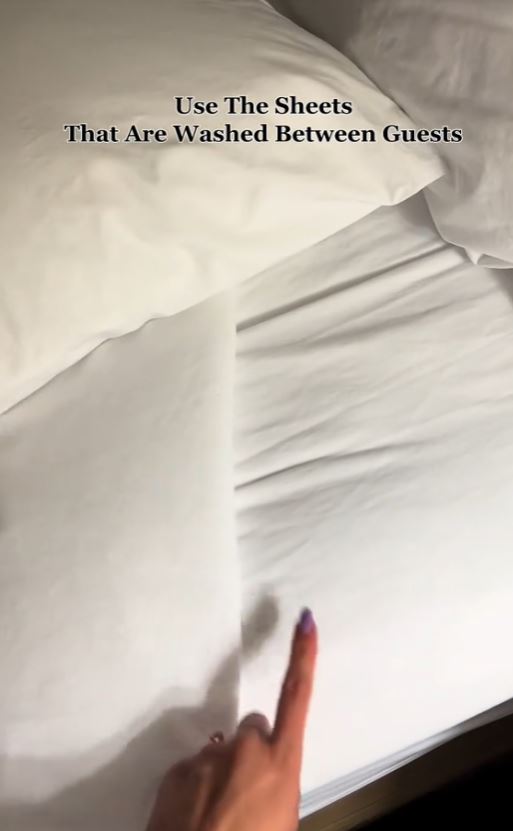 She explained in her video: 
"That's why many hotels opt for sheets on top and bottom of the cover, acting as a makeshift 'duvet' cover.
"However, to ensure a truly fresh and clean sleep experience, it's best to say no to the hotel comforter." 
However, when faced with a chill and the need for an additional layer, what should you do? Thankfully, the woman offers an ideal solution.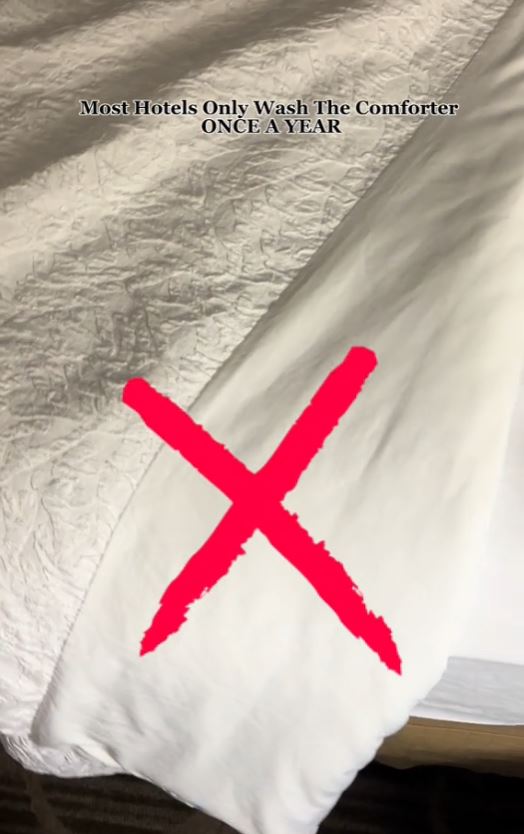 "Embrace the crisp sheets and bring your own blanket for ultimate peace of mind and hygiene," she says. 
Numerous people were stunned and shared their own disgust at the woman's revelation.
One person wrote: I can confirm, I worked for a 4-star hotel, and the pillows and comforter were covered in stains, even blood stains
A second said: I've been bringing my own 2 blankets and sleeping with one underneath me since I was little, couldn't sleep in a hotel bed otherwise- still can't.
And a third revealed: I've worked in two hotels and both times they said if there are no stains just leave the comforter
Someone else said: I work at one and I was told not to change them unless there visibly dirty this is very true
Another added: Can confirm hotels only change the duvet when there are visible stains
YUP, we carry our own blankets. We have been cleaning and doing that before the pandemic. BE SAFE, oh make sure you check for bed bugs and SPRAY Microban, Someone else added.