Homeowner Hannah Sycamore was puzzled by the horrifying discovery of strange slime under her floors. So, she had to take the issue to the Special Slimes Investigations Unit to find an answer.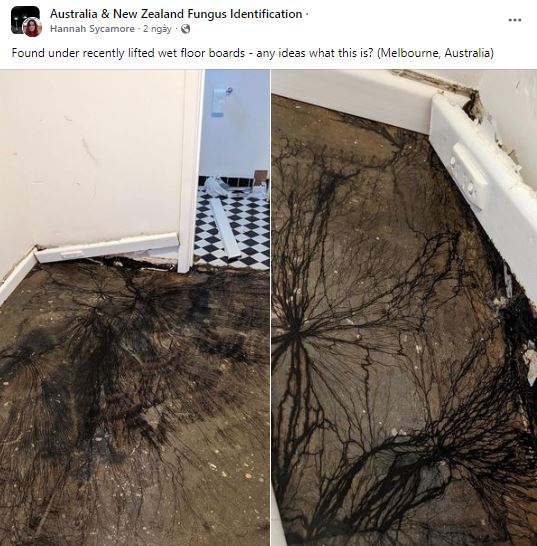 As reported by Yahoo News, a woman named Hannah Sycamore was horrified after spotting a nightmarish black mass lurking beneath her friend's floorboards in Melbourne, Australia. Her friend stumbled upon it while ripping them out.
Then, Hannah wants to unravel the creepy mystery and share spine-tingling images in the Australian fungus group on Facebook to find an answer. She asked: 'Found under recently lifted wet floorboards - any ideas what this is? (Melbourne, Australia)'.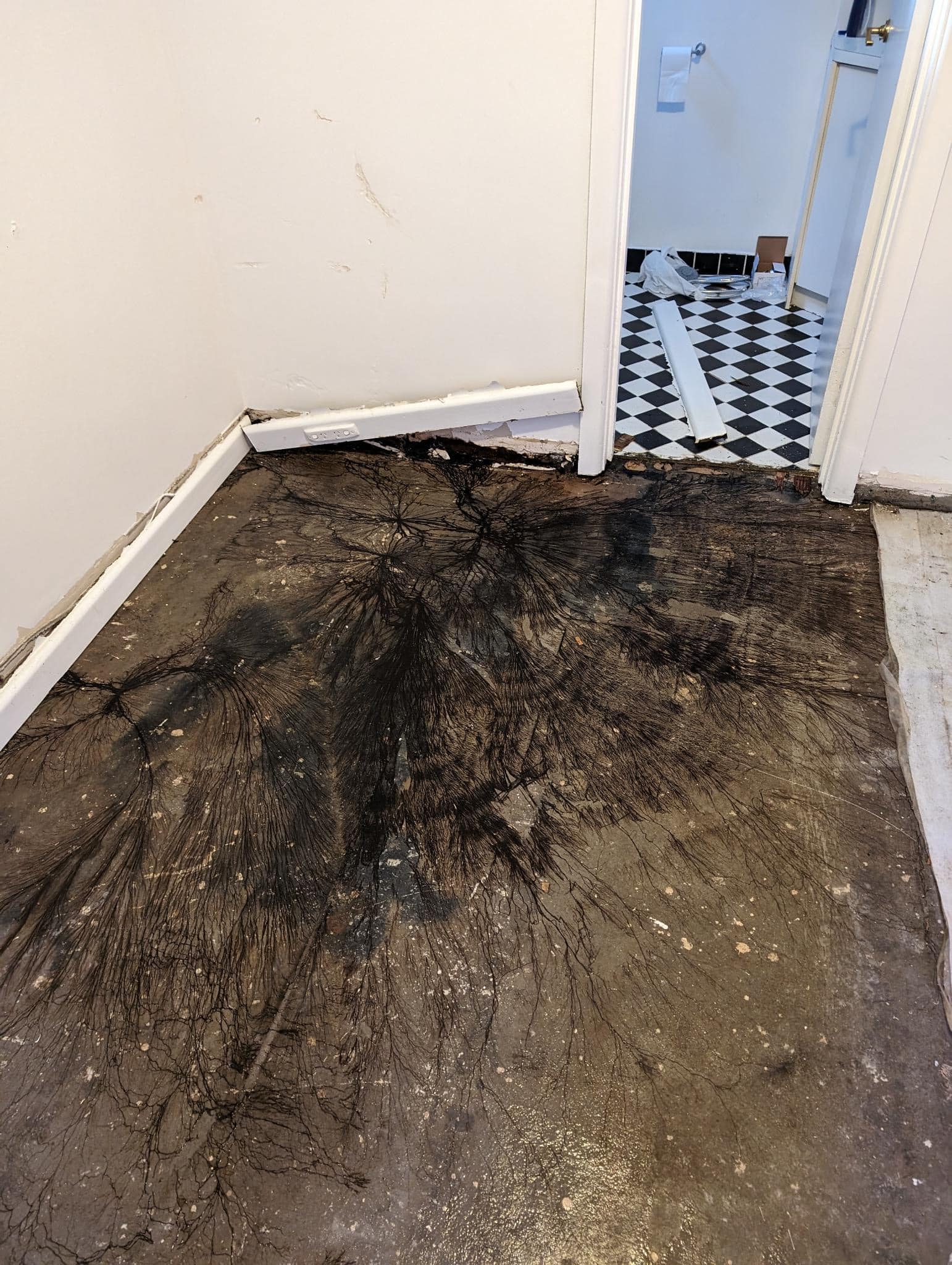 The picture was seen mystery ooze with its inky tendrils sprawled across the floor like an ominous presence from a horror movie.
Numerous people were horrified after Hannad's discovery and rushed to the comments.
One person said: It's either black mold or tree roots of some sort.  
A second suggested: Stachybotrys chartarum mold. 
A third joked: Reminds me of that movie Motivational Growth  
Adam Labrock, the 'Head Fun Guy' at the Mushroom Co, an urban fungus farm in New Zealand, provided an answer in the comments, saying: Not a slime mold. A black mold is possible. But these look like the bootlace rhizomorphs of Armillaria. Do you have trees outside this house? Suggest the melanized hyphae have run along roots under the house and then up into the structure. It's probably something you need to get a structural engineer to look at.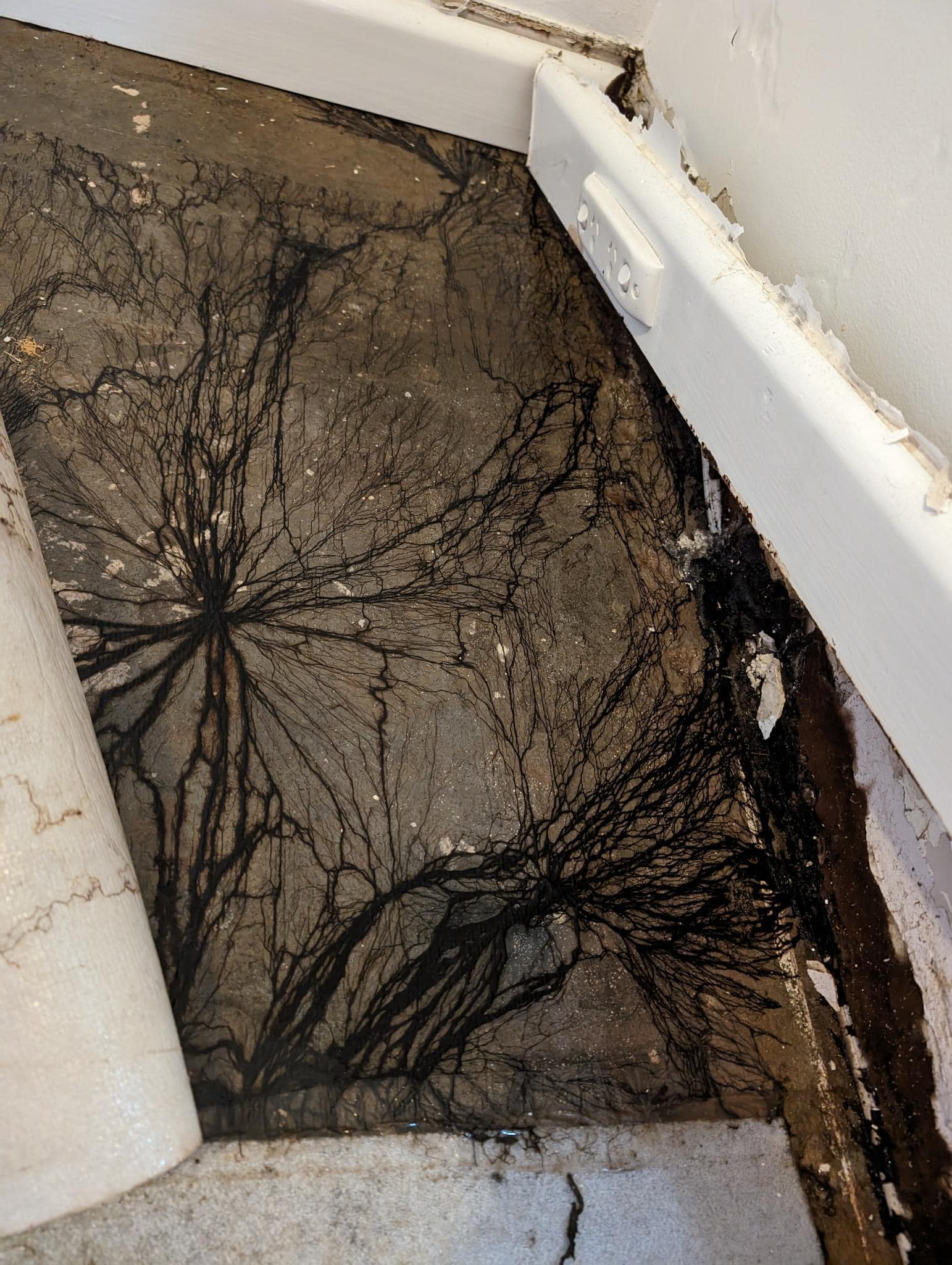 While others suggested that the ooze could be either slime mold, tree roots, or black mold. Some also had several theories that the ooze could be fungal fractals linked to breathing problems and people's health deterioration, including dementia.
Not even seasoned mycologists could decipher the identity of the fungi.
According to the NYP, Dr. Patricia Kaishian, the Curator of Mycology at the New York State Museum in Albany explained: "Without examining the fungus in person (looking at it microscopically and looking for other signatures in the structure) I can't be 100% sure."
"But this looks like the mycelium of 'wet rot' fungus called Coniophora puteana, sometimes also called 'cellar rot' or 'kellerschwam' in German.
She added, "This would be my guess, going off these photos alone."