According to scientists, this comet has exploded for the third time in recent weeks on its way towards Earth.
These explosions leave a trail of material that looks like a pair of devil horns as it dashes through space at thousands of kilometers per hour.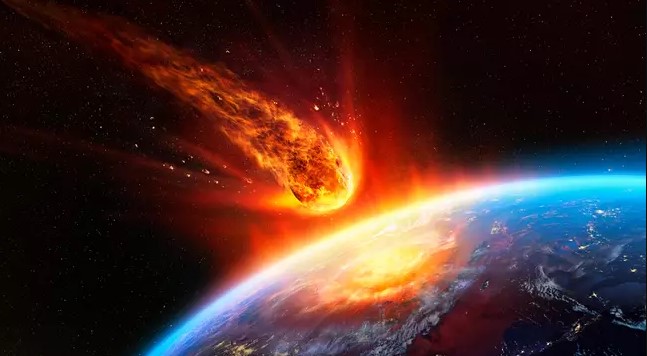 This comet, officially known as 12P/Pons-Brooks, which is about 18 miles in diameter, has been considered a 'cold volcano' due to its tendency to erupt ice and gas as in space. This activity has earned it the nickname "Devil," as the explosions send particles shooting out, giving it the appearance of having a set of devil horns.
Three of these 'outbursts' have occurred in recent weeks.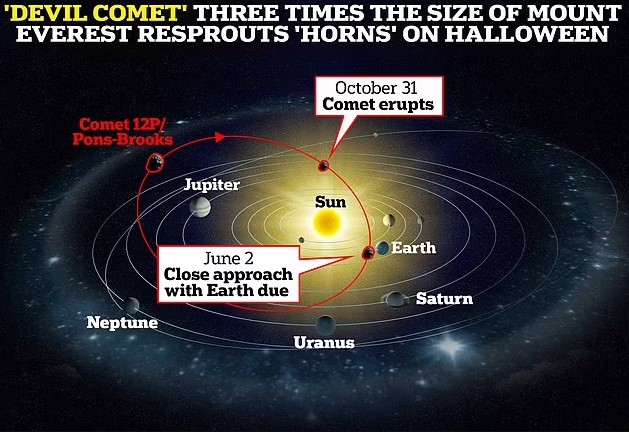 Comets have a nucleus containing ice, dust, and rocky particles, surrounded by an outer 'coma, which means a hazy cloud of gases.
One thing about 12P/Pons-Brooks is that it is a cryovolcanic comet that blows up ice and gas instead of spewing molten rock and lava.
Once it approaches the sun, it heats up, builds pressure in the nucleus, and explodes nitrogen and carbon monoxide, releasing icy debris through cracks in the shell. These gaseous streams can create typical shapes, like devil horns or the Millennium Falcon.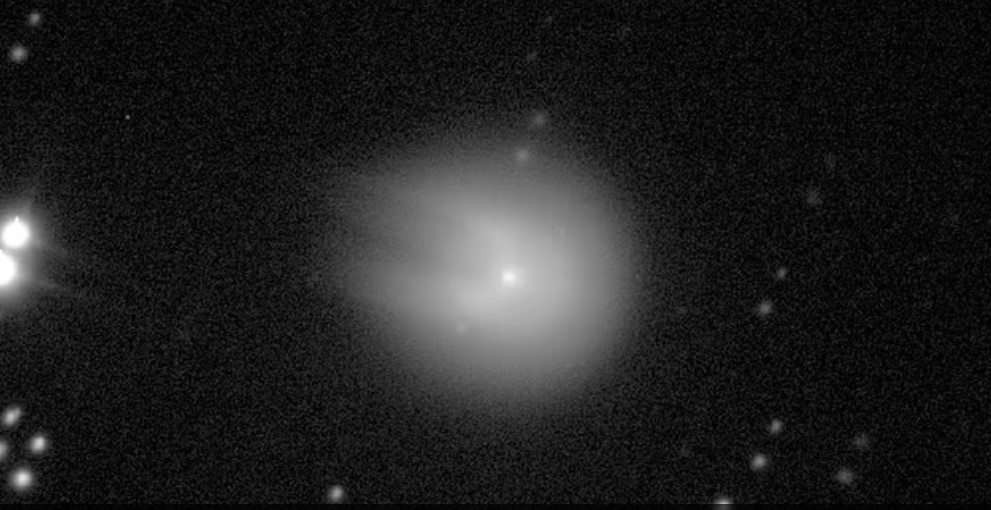 Dr. Theodore Kareta, a postdoctoral researcher at the Lowell Observatory in Flagstaff, Arizona, told ABC News: "These outbursts... [have] brought this object from being dim enough that you can only really see it with big professional telescopes to, in a couple of cases, something people can see from their backyard."
"There aren't that many comets that have outbursts—these sudden increases in brightness—that are so strong, and even fewer that have them a couple of times during one orbit. It seems like Pons-Brooks is just really active," he added.
Experts also stated that the 12P/Pons-Brooks might be seen with the naked eye as a weak star-like blob with a hazy tail.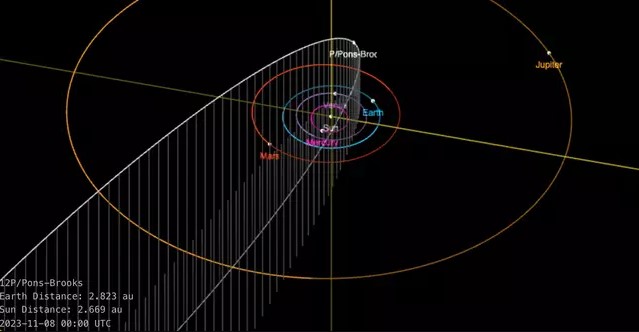 12P/Pons-Brooks was first seen in 1812 and anticipated to reach its closest point in its orbit to Earth in June 2024; however, it is harmless to our planet despite the creepy name of a "massive devil comet."
The sun's orbit takes 12P/Pons-Brooks 71 years, which is shorter than most orbits that take thousands of years.