An OnlyFans sensation based in the Gold Coast made an unusual gesture by granting a lifelong subscription to one of her most devoted fans in exchange for him getting her name tattooed on his wrist.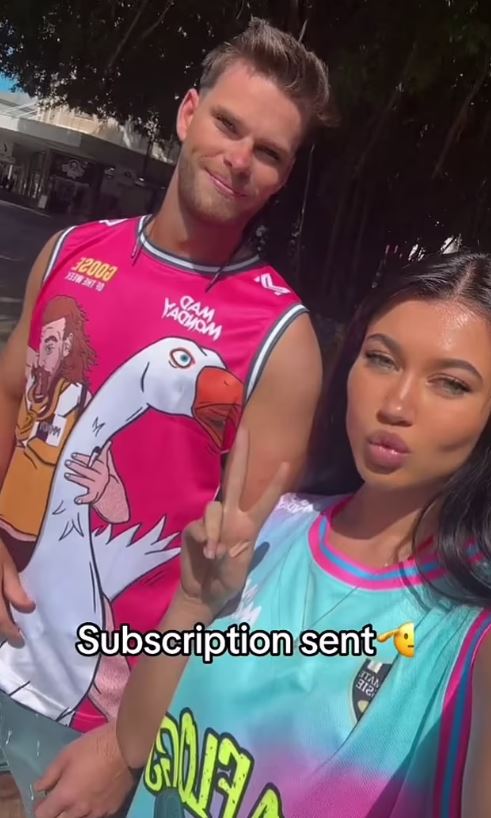 Minki Minna, aged 22, shared the entire experience on TikTok, where she documented a chance encounter with a man who, within the first 20 minutes of their meeting, offered to have her name permanently inked onto his wrist in return for a lifelong subscription to her OnlyFans account.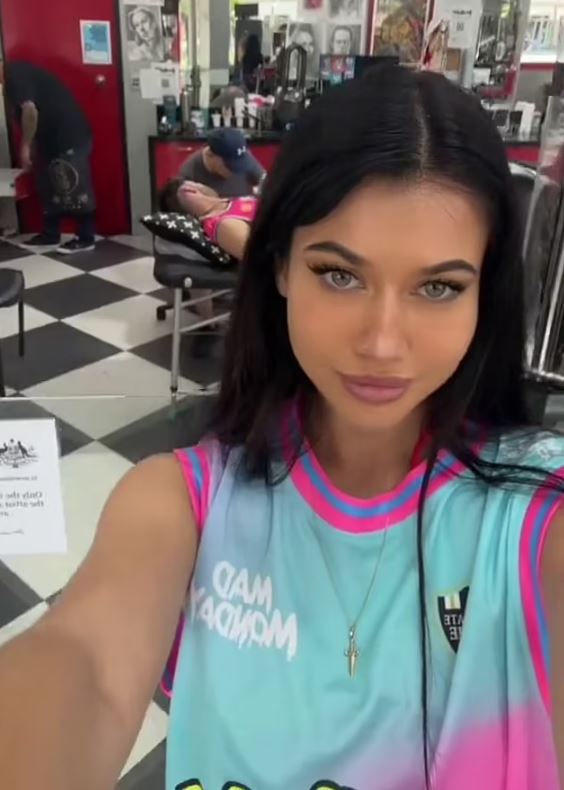 Excitedly sharing the news with her followers, Minki exclaimed, 'OMG. This guy I met 20 minutes ago is getting my name tattooed on his wrist if I give him a lifelong sub to my OnlyFans,' 
Then, Minki accompanied him to a tattoo parlor and witnessed him signing a consent form, solidifying their unique deal.
Overwhelmed with disbelief, Minki said, 'Oh my God, I can't believe this is actually happening,'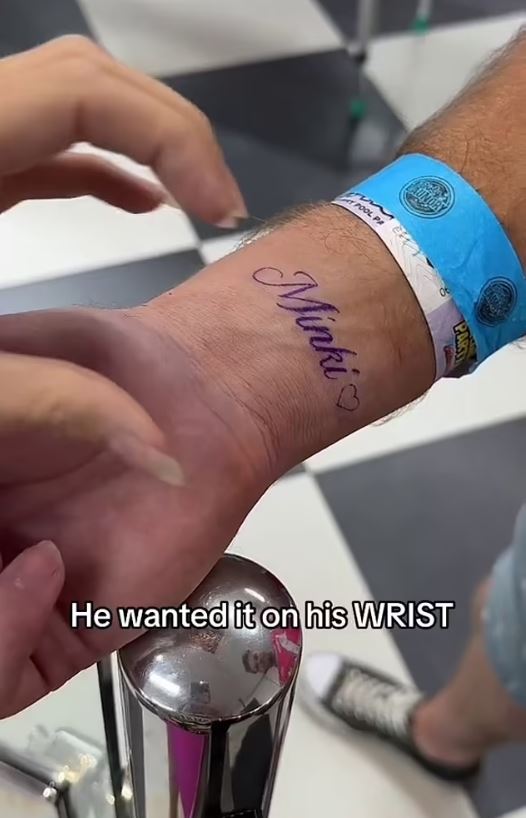 Upon the completion of the tattoo, the man proudly displayed the result, which featured Minki's first name written in cursive with a heart symbol next to it.]
She concluded the video by confirming that the subscription had been granted. 'Subscription sent,' she added.
The video sparked debate on the internet, with numerous people claiming the man got a great deal, while others said he might later regret his decision.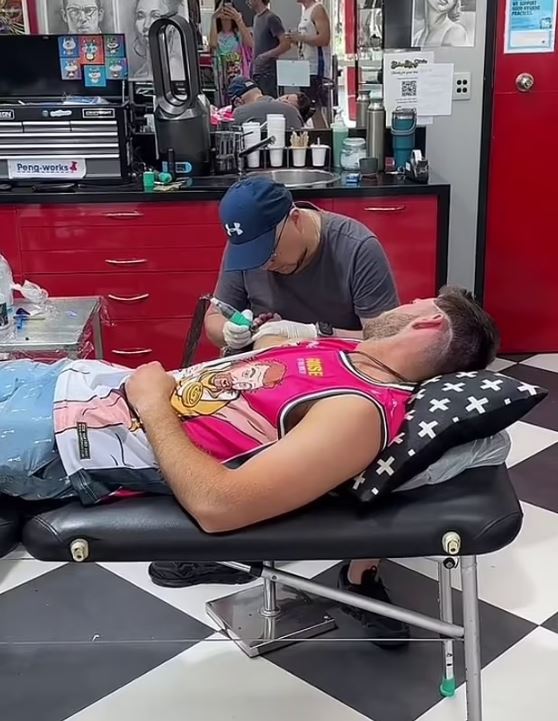 One person said: He is a man of focus, dedication, and sheer will. lol
A second wrote: Wouldn't be surprising if it was her boyfriend/friend and it's only a stunt to promote her OF. 
A third said: Would be funny if the tattoo artist was his buddy and just gave him a henna tattoo.
Someone else wrote: Eh granted she is pretty cute. But for life tho?? Doubt this girl is going to be 40 or 60 and doing only fans still. Or have some other decisions in life and change her mind on doing only fans. Lol.
Watching the video below: