A mother has faced criticism for her 'unreasonable' set of requirements posted for a potential babysitter, with thousands of people labeling her as 'pathetic' and 'stingy'.
Tammy, who resides in the United States, was in need of childcare urgently and was searching for someone who could care for her four children 'as soon as possible'.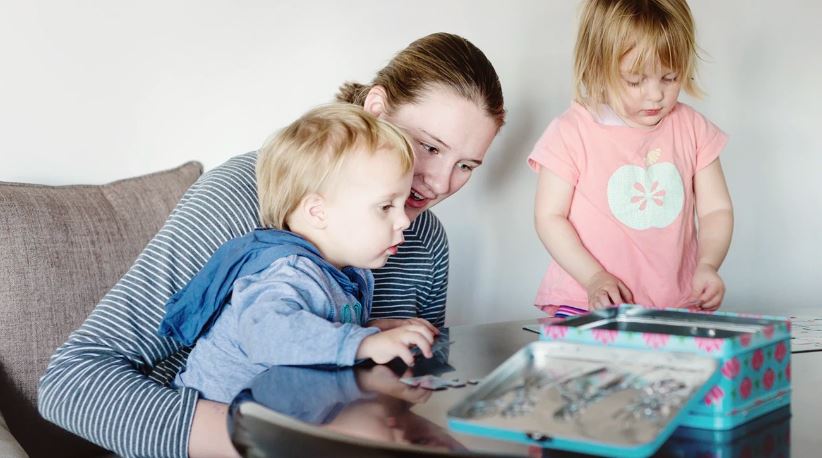 In her quest, she decided to post a local job offer with an hourly wage of $6 and outlined specific qualifications she was looking for. However, things took a negative turn from there.
Tammy's advertisement was widely condemned for stipulating that candidates must have a Master's degree, refrain from using social media, and possess no tattoos or piercings.
Furthermore, she expected the babysitter to handle cooking and cleaning for the children, as well as perform family errands on their own time.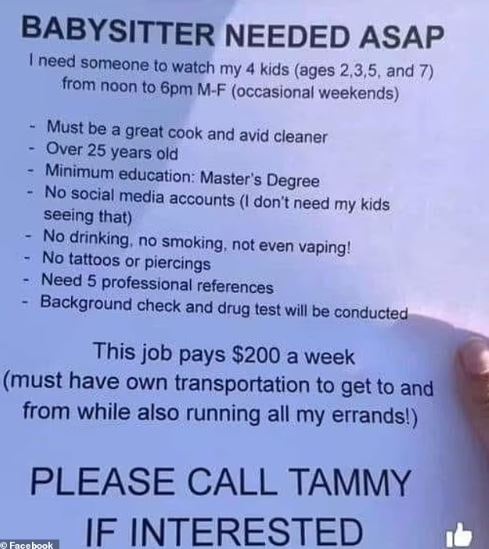 A photograph of the ad recently gained widespread attention due to its 'absurd' content.
Babysitter needed ASAP! I need someone to watch my four kids (aged 2, 3, 5, and 7) from 12pm-6pm Monday to Friday and occasional weekends,' it read.
'Must be a great cook and avid cleaner
Over 25-years-old, 
Minimum education: Master's Degree
No social media accounts ( I don't need my kids seeing that)
No drinking, no smoking, not even vaping!
No tattoos or piercings
Need 5 professional references 
Background check and drug test will be conducted 
'This job pays $200 a week - but you must have your own transportation to get to and from the house while also running my errands.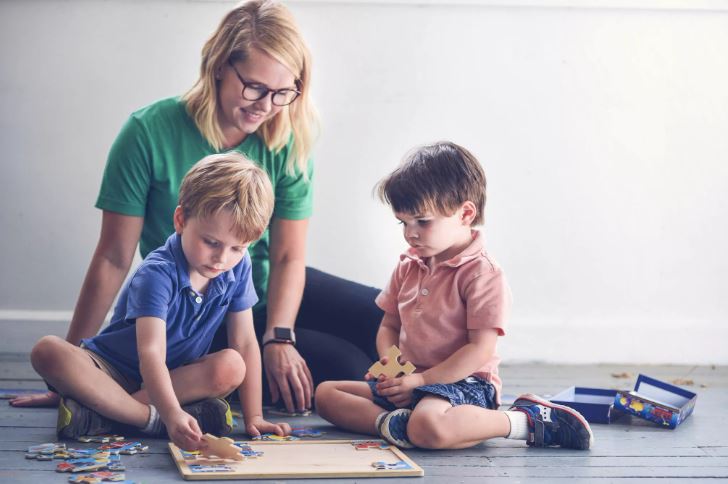 Many were shocked by the ad and revealed their ire.
One person said: Many of these requirements look sensible to me (not all of them, mind you, but many). Wouldn't leave my kids with a blue-haired, tattooed weirdo.
A second wrote: There is nothing wrong with her requirements, but caring for 4 kids as well as running errands at only $200 a week is just not on. If she wants a properly qualified person to do a proper job, she needs to pay proper wages.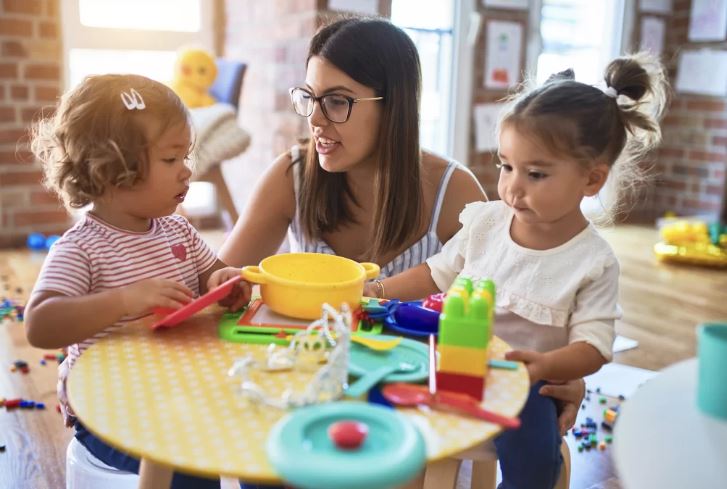 Someone else said: Maybe we should do the same for 'care' home babysitters, might get some people who actually care. Maybe she needs education about how babies are made.
Another said: I hope this is a "joke". If not Tammy should have thought of the logistics of having four children in five years. I would value my children too much to offer such a paltry amount to care for them.
No tattoos!!! ????? Having a tattoo does not have any effect on one's personality or disposition etc. Just because someone has tattoos doesn't mean they cannot care for children. Someone added.