Maison Des Champs, an anti-abortion activist who has dubbed himself the 'pro-life Spider-Man,' was apprehended after his daring ascent of the 588-foot Accenture tower in Chicago without a rope.
A person using Des Champs's Instagram account live-streamed his climb up the 40-story building in the Windy City, where the Israeli consulate is based.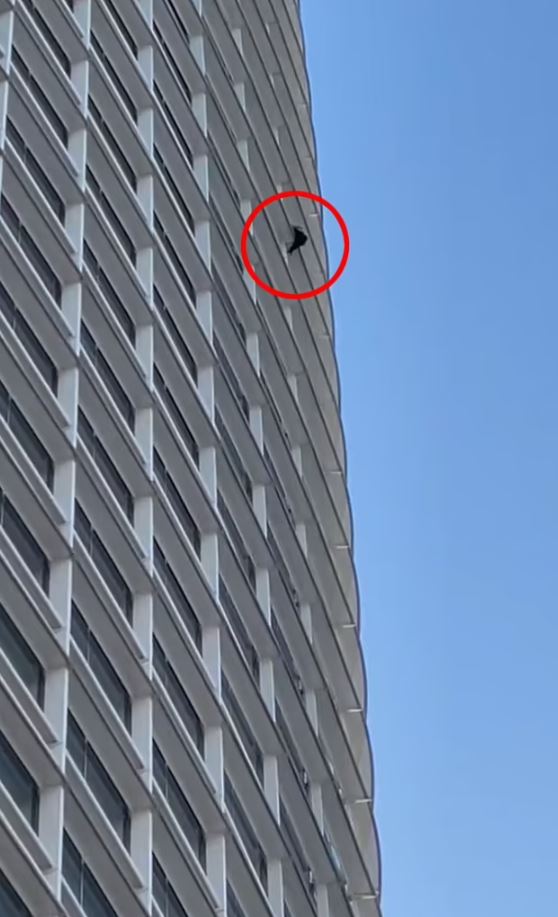 Footage of his ascent up the glass skyscraper quickly spread on social media. The video was posted to his Instagram account, but the audio was removed 
According to a press release, Des Champs initiated his climb on Tuesday with the aim of assisting a mother of two, identified only as Sierra, who had recently found herself unexpectedly pregnant. Des Champs has frequently scaled tall skyscrapers as a means to raise funds for the anti-abortion movement.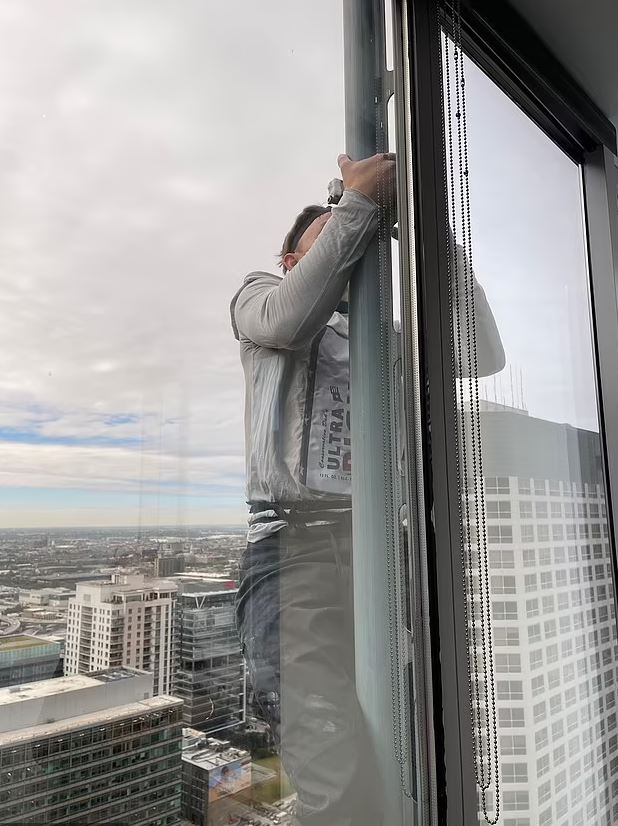 His purpose was to raise funds for the charity 'Let Them Live,' enabling them to support Sierra in 'choosing life for her unborn child' and helping her achieve financial stability.
In the footage, after successfully reaching the pinnacle of the building, he opened a can of 'woke-free' beer called Ultra Right, provided by a sponsor.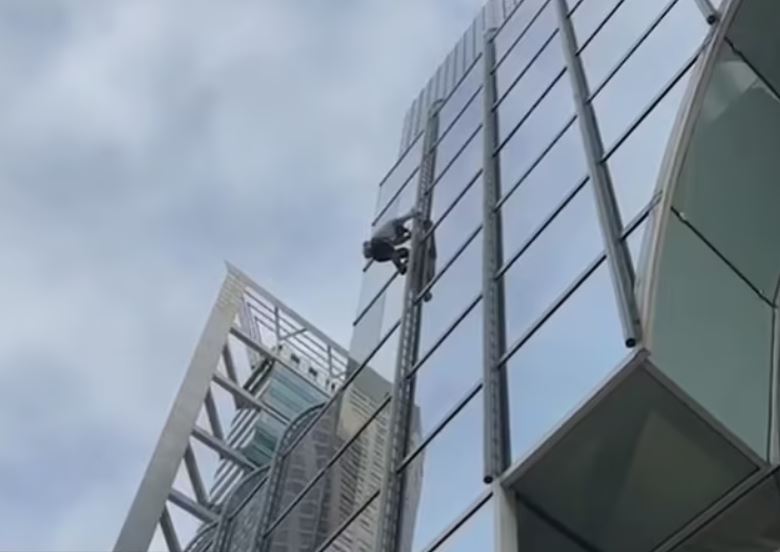 Photographs taken during his climb inside the building showed him wearing a t-shirt from the sponsoring company. The man filming the ascent clarified that Des Champs would not be charged with public intoxication, as the can was filled with sparkling water. 
Shortly after reaching the summit, Des Champs was taken into custody by the Chicago Police, as reported by the fire department. They were able to apprehend him without any incidents or injuries reported.
The Chicago Police Department said: 'Officers were able to place the offender into custody without incident.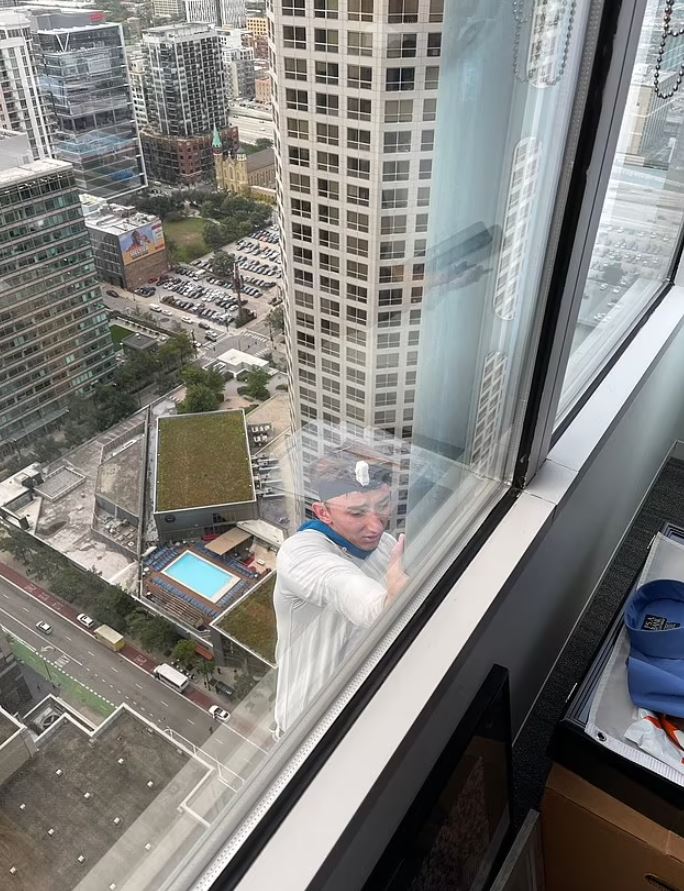 'No injuries were reported and charges are pending, No other information is available.' 
Watching the video: