On Monday, the Magnum XL-200 roller coaster at Cedar Point in Sandusky, Ohio, had a mechanical issue that caused it to come to a complete halt, leaving guests stranded at its peak.
Read more: Theme park shuts down after visitor notices crack in support beam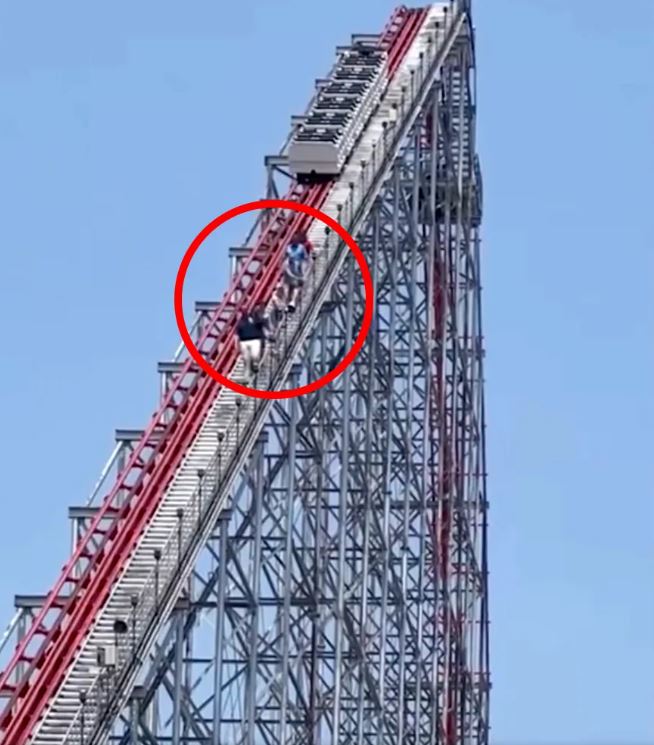 A video recording of the incident showed the record-breaking roller coaster stopped in mid-air. As a result, the riders had to walk down the teetering staircase with nothing, relying solely on a thin metal handrail for support.
Read more: Thrill-seekers left stuck 72ft up ride at Adventure Island Southend 
According to Tony Clark, director of communications for Cedar Point, in a statement to Fox News, the incident involving the Magnum XL-200 roller coaster was a 'standard ride stoppage' that required a guest evacuation.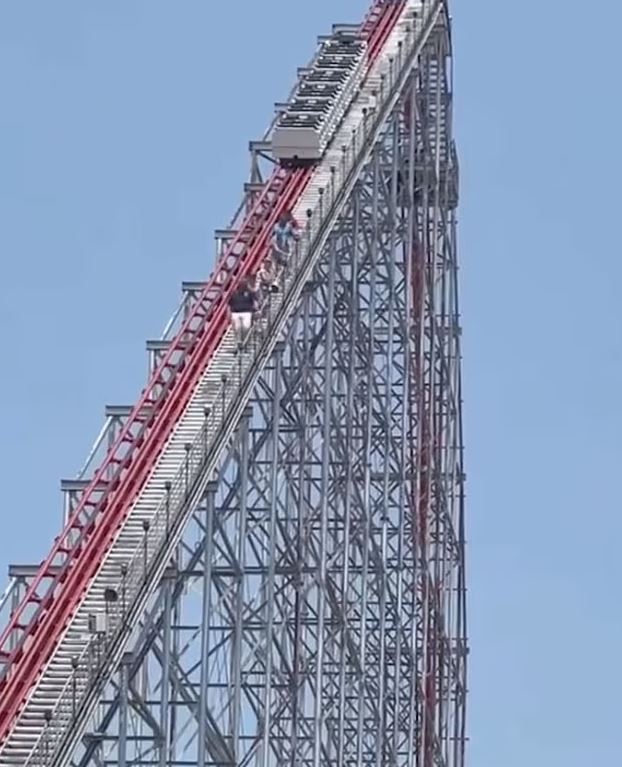 Josh Lett, who witnessed the evacuation, expressed to Fox News Digital that he had never witnessed anything like this happening before.
At the time it debuted, the Magnum XL-200 was the fastest and steepest complete-circuit coaster worldwide. It also reached speeds of 72 miles per hour and held the distinction of being the first roller coaster to exceed 200 feet.
In 2004, according to the park's website, the Magnum XL-200 had a ride duration of approximately two minutes and 45 seconds and was also renowned for its views of Canada's coastline.
However, Cedar Point, which opened in 1870 and is the second-oldest amusement park in the US, is reviving a reimagined version of its former record-breaking roller coaster after the original was closed due to an accident that injured a waiting guest.
Watching the video below: