Two 'Mexican alien' corpses underwent extensive CT scans in a Mexico City laboratory to determine their authenticity, and the results suggest they might indeed be genuine extraterrestrial life forms.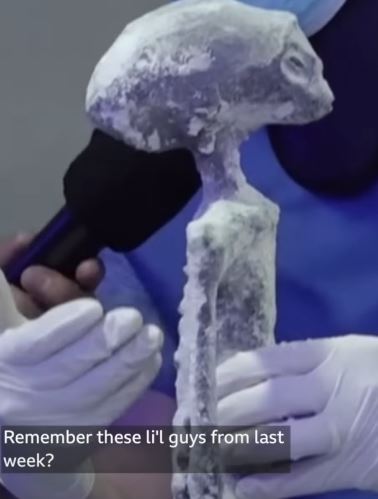 José de Jesús Zalce Benitez, the director of the Health Sciences Research Institute, conducted several CT scans on the bodies and stated that the two 'alien' bodies were extraterrestrial life forms.
A Mexico City laboratory conducted multiple CT scans on the bodies, and José de Jesús Zalce Benitez, the director of the Health Sciences Research Institute, suggests they could be genuine.
Jaime Maussan, who presented the specimens to politicians, described them as "non-human beings that are not part of our terrestrial evolution."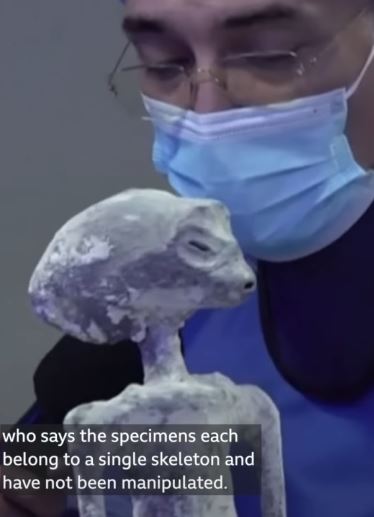 Earlier claims had suggested that the bodies were constructed using animal and human bones, but this new research refutes those claims. Benitez clarified that the skeletons in question belong to "single individuals and have not been assembled from various pieces."
Previous suggestions claimed that the bodies were assembled using animal and human bones.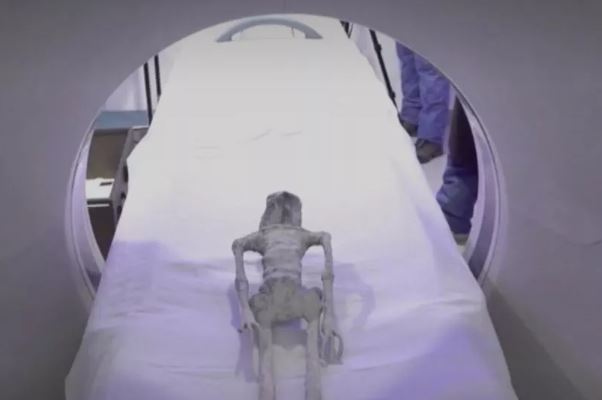 However, recent research has revealed that these bodies are indeed comprised of single skeletons, as confirmed by Benitez, who stated, "They belong to a single skeleton that has not been joined to other pieces."
According to The Telegraph, Maussan's appearance in Congress surprised many lawmakers, as he showcased the alien-like life forms. He believes that this discovery has the potential to "rewrite history," as he stated in front of Congress.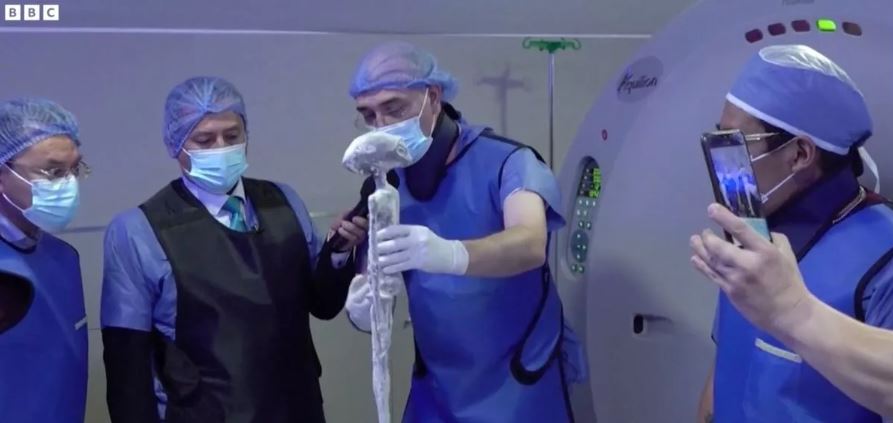 He told Congress: "Whether they are aliens or not, we don't know, but they were intelligent and they lived with us. This should rewrite history." Scientists have yet to suggest that the aliens are from another planet, despite their classic big-headed appearance.
The Peruvian government has asserted that these bodies have pre-Hispanic origins and initiated a criminal investigation against Maussan, who maintains his innocence and claims he did "absolutely nothing illegal."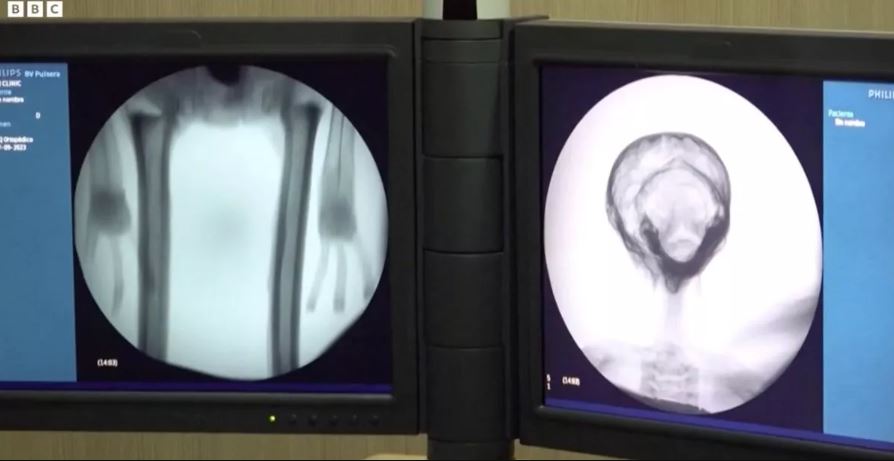 He has not yet explained how the bodies came into his possession, although he insisted that the results of the investigation would be released at an appropriate time.' Maussan's discovery is believed to have been featured in a 2017 documentary about life beyond Earth.
Watching the video below: