A journalist and ufologist in Mexico has garnered attention by presenting what he claims to be alien beings.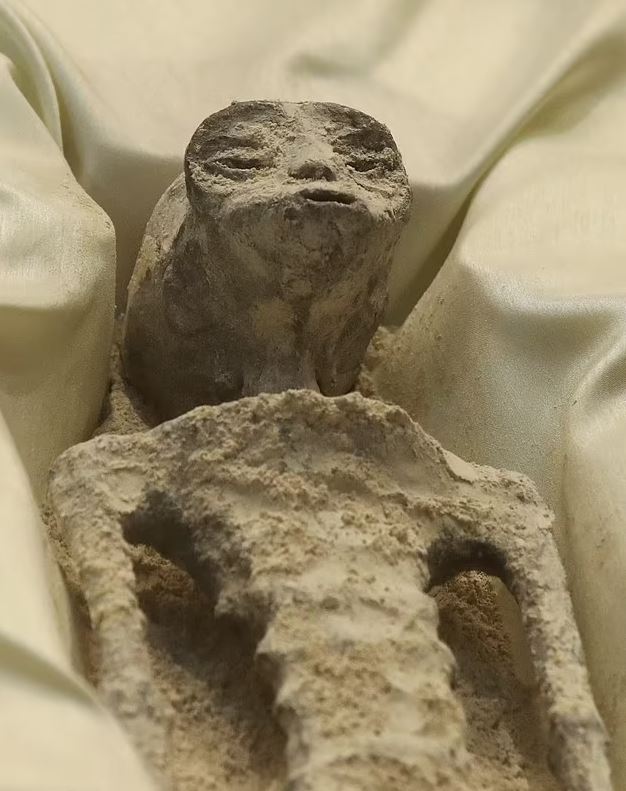 At the public congressional hearing on Unidentified Anomalous Phenomena (UAPs), also known as UFOs, two of these 'alien bodies' were revealed.
Ufologist Jaime Maussan, who has been associated with a variety of debunked claims, stated that the bodies are not part of 'our terrestrial evolution.'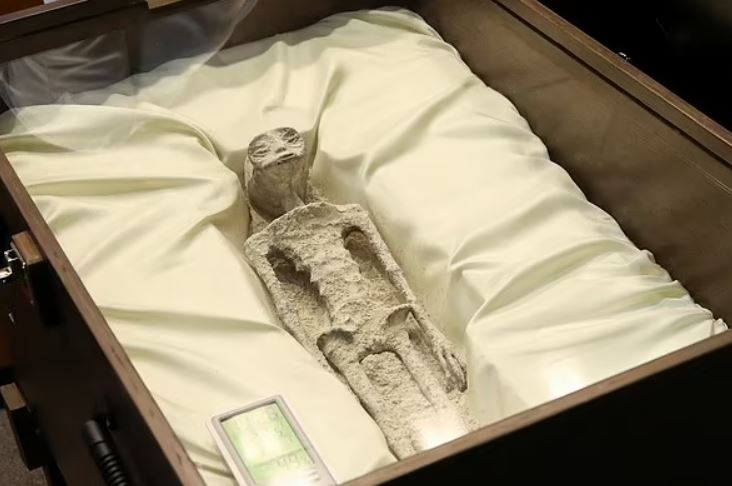 He explained: "These aren't beings that were found after a UFO wreckage. They were found in diatom (algae) mines, and were later fossilized."
According to Maussan, researchers from the Autonomous National University of Mexico (UNAM) conducted DNA analysis using radiocarbon dating. He reported that merely a percent of the creatures' DNA was 'unknown'.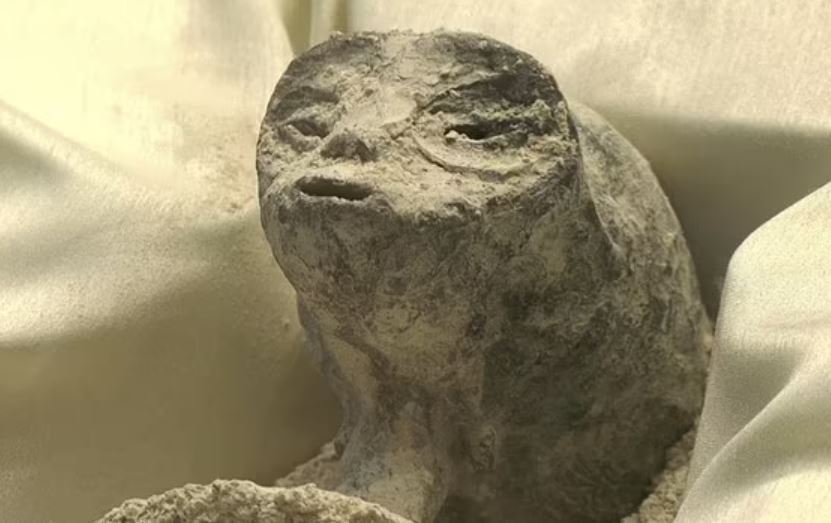 Additionally, they only have three fingers on each hand. These two bodies were discovered in Cusco, Peru, with one dating back 700 years and the other 1,800 years.
 Maussan claimed: "It's the queen of all evidence."
"That is, if the DNA is showing us that they are non-human beings and that there is nothing that looks like this in the world, we should take it as such."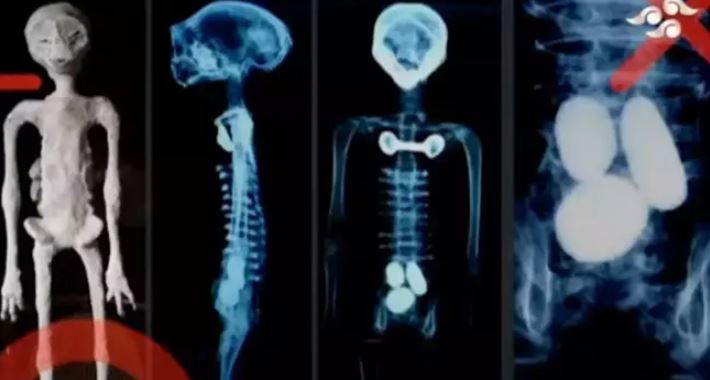 During the congressional meeting, X-rays of the beings were presented, and experts testified under oath that one of them contained 'eggs,' while both specimens were reported to have implants made of rare metals such as cadmium and osmium.
However, skepticism arose as at least one scientist questioned the authenticity of these beings and even explained why they are likely fake.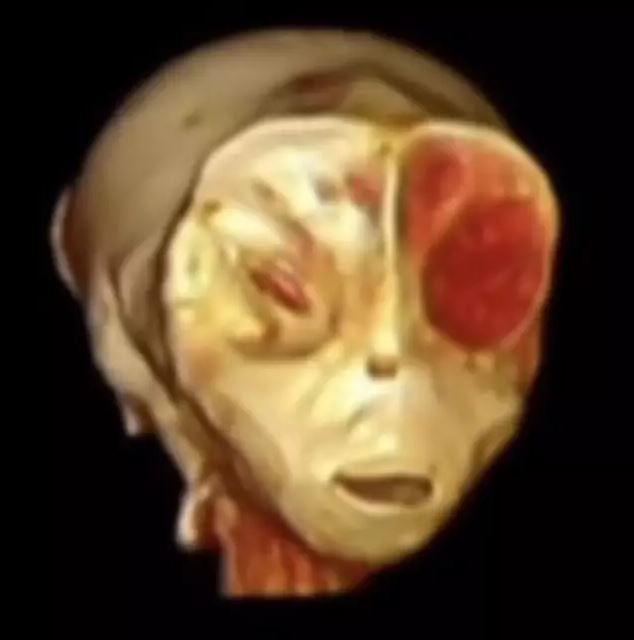 Julieta Fierro, a researcher at the Institute of Astronomy at the National Autonomous University of Mexico, voiced doubts about the case, highlighting that the details in the case 'made no sense.'
She made it clear that her university did not endorse the discovery, as claimed by Maussan. She suggested that if they wanted to determine whether the beings were 'non-human,' they would need to conduct more tests than just an X-ray."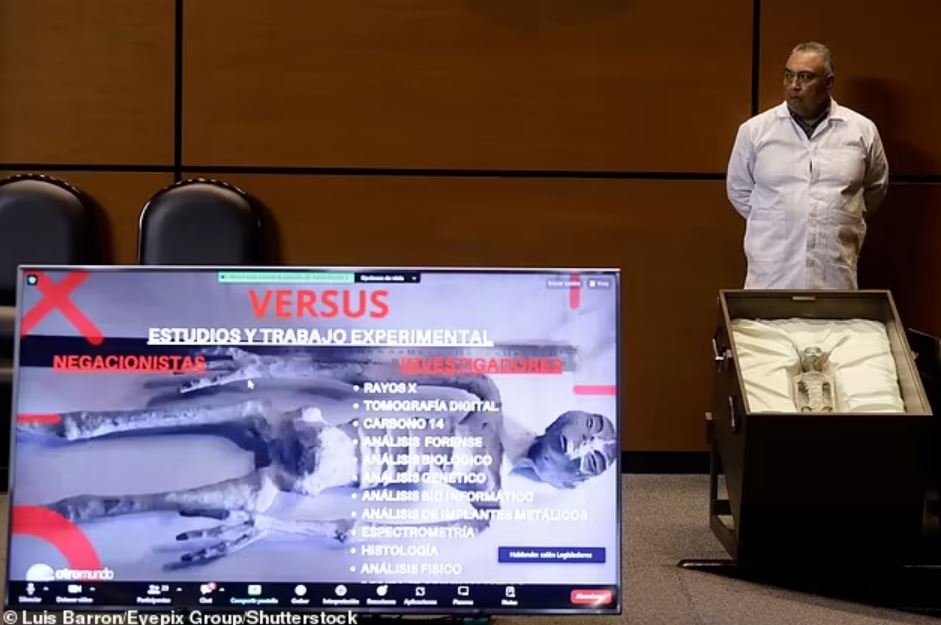 Additionally, after the footage of 'alien' bodies with three-fingered hands was revealed by scientists during the public hearing, numerous people expressed incredulity about its authenticity. Among them, it is said that one of the 'alien' bodies is fake.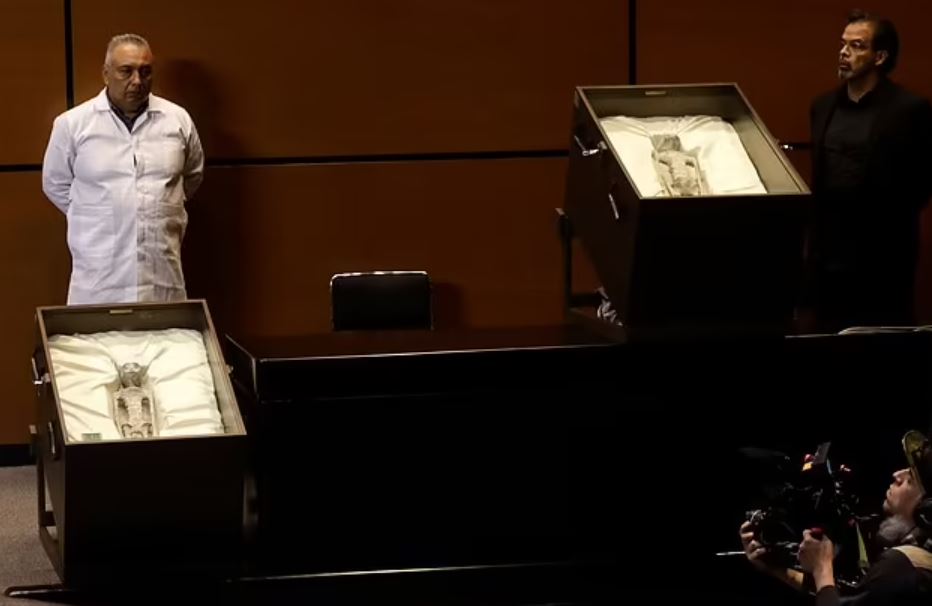 One person said:  These are just crude models made by someone with the artistic abilities of a 3-year-old and presented by someone who has faked alien bodies before. Next week they will probably be exposed as chicken bones and plaster
A second wrote: No Imagination at all. It looks like someone made a sand sculpture of ET from the Spielberg movie
A third commented: They must be pretty poor fakes if they had to be sprinkled in sand to hide the workmanship. Why on earth do people do this? Do they really think the public is that gullible and stupid?
Someone else said: It's silly to make fun of whatever these are because the point is being completely missed. it doesn't matter what these are. once the U.S. military admitted to the existence of u.a.p.'s and released the video it became official, we are not alone.
Another commented: Trying to drum up tourist business with a couple of plaster gaffes. The cartel wars really drove the tourist dollars away.
I'll be honest, they're not the /best/ sand sculptures I've seen but I guess everyone needs to start somewhere. Another continued. 
Someone else added: I didn't know clay DNR is only 30% different from human. And what is that sand on top, were they trying to cover the uneven surface of the clay sculptures? Make a better job next time.