This remarkable discovery occurred in August 2023 when researchers utilized remotely operated vehicles to explore a minor seamount within the Gulf of Alaska. The team was aboard the NOAA Ship Okeanos Explorer when they encountered this astonishing sight.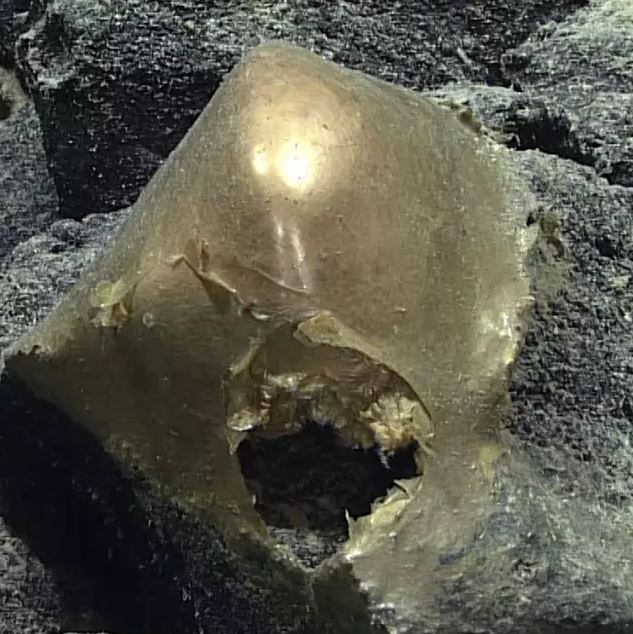 Initially, NOAA referred to the unidentified object as a 'yellow hat.' However, upon closer inspection, it was renamed as a 'golden egg' or 'golden orb,' a label that undeniably adds more allure to the discovery. 
This object came into view as the researchers employed their remotely operated vehicles to navigate over a rocky outcrop at a depth of approximately 3,300 meters (2 miles).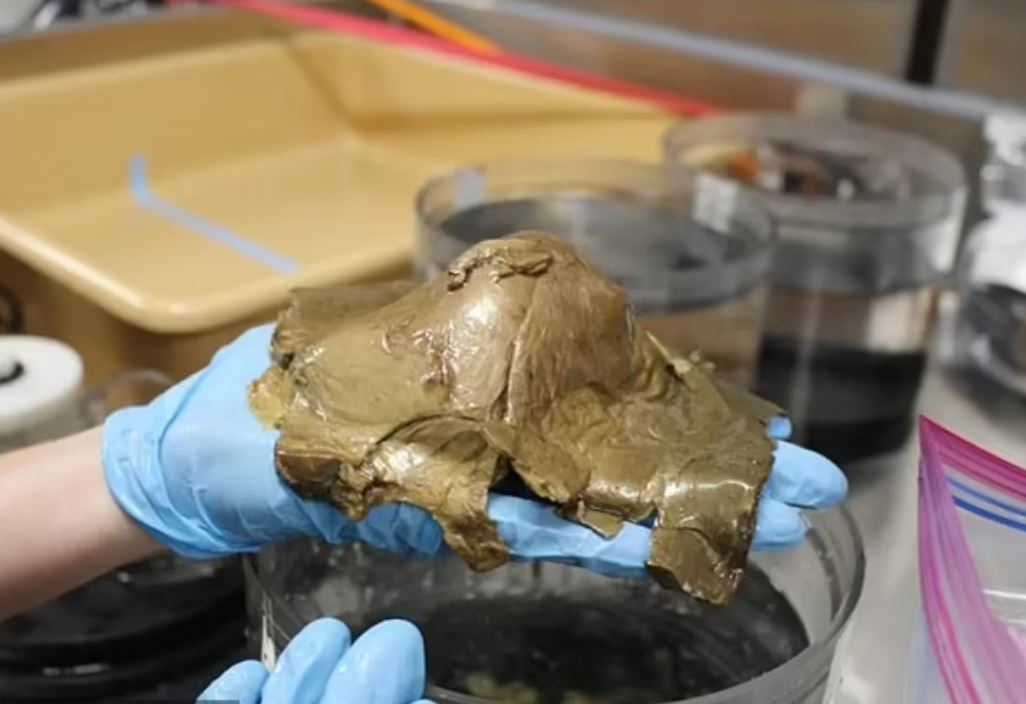 Accroding to the website, NOAA said: "Amid a smattering of white sponges, this smooth, gold, dome-shaped specimen, a little over 10 centimeters (4 inches) in diameter, was tightly adhered to a rock. A small hole or tear near its base revealed a similarly colored interior."
NOAA shared an image on Twitter, suggesting that the 'golden orb,' probably an egg casing, sparked the imagination of many viewers during the live stream.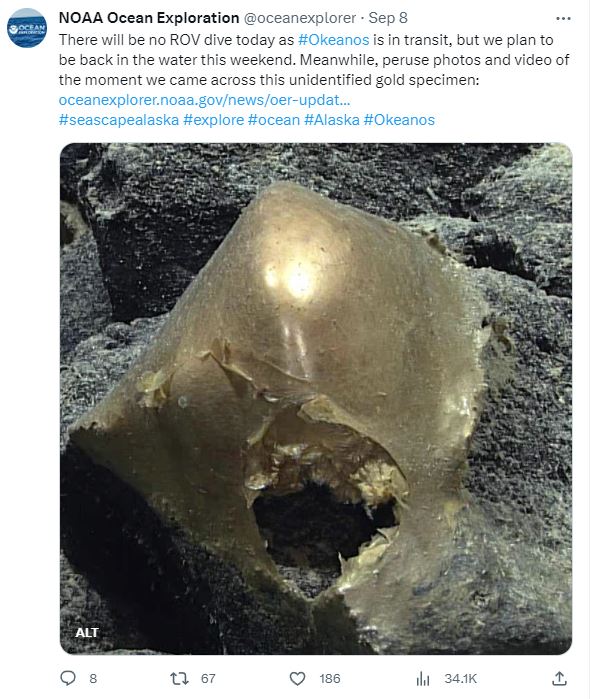 "As cameras zoomed in, scientists were stumped as to its identification, with initial thoughts ranging from a dead sponge attachment to coral, to an egg casing."
Experts remain uncertain about the cause of the large opening at the front, which might have resulted from an altercation with another sea creature. 
According to the Miami Herald: 'Something tried to get in... or to get out,' one researcher said during the live feed."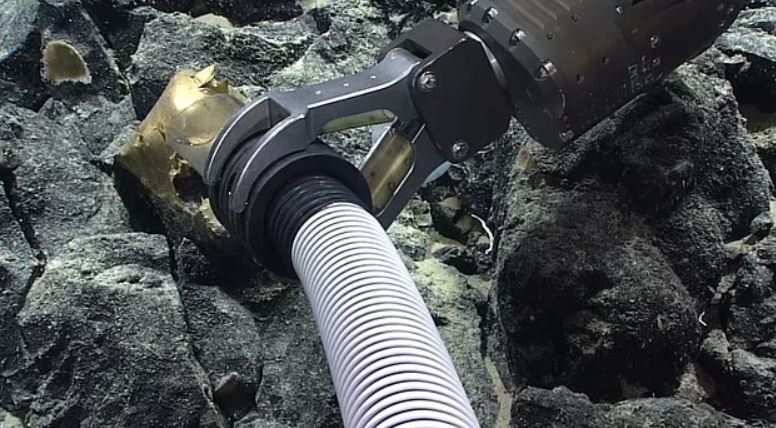 'I just hope when we poke it, something doesn't decide to come out", Another team member added. 
They likened it to the start of a 'horror movie,' drawing a parallel to an early scene in Ridley Scott's Alien where John Hurt's character comes across the 'face hugger' on another planet. 
Another team member added: "While somewhat humbling to be stumped by this finding, it serves as a reminder of how little we know about our own planet and how much is left to learn and appreciate about our ocean."
Candio pointed out that it remains uncertain whether the golden egg is associated with a known species a new species, or 'perhaps represents an unknown life stage of an existing one' as stated in the press release.
He elaborated: "New species have the potential to reveal new sources for medical therapies and vaccines, food, energy, and other societal benefits and knowledge. Collectively, the data and information gathered during this expedition will help us close gaps in our understanding of this part of the planet, so we can better manage and protect it."