They had spotted what seemed to be a scaly tail protruding from a hole in the ceiling while using the bathroom.
Lockett, upon arriving at the house, ventured into the attic to investigate. To his surprise, he stumbled upon an astonishing sight: a massive, intact shed skin of a snake, measuring over 14 feet long.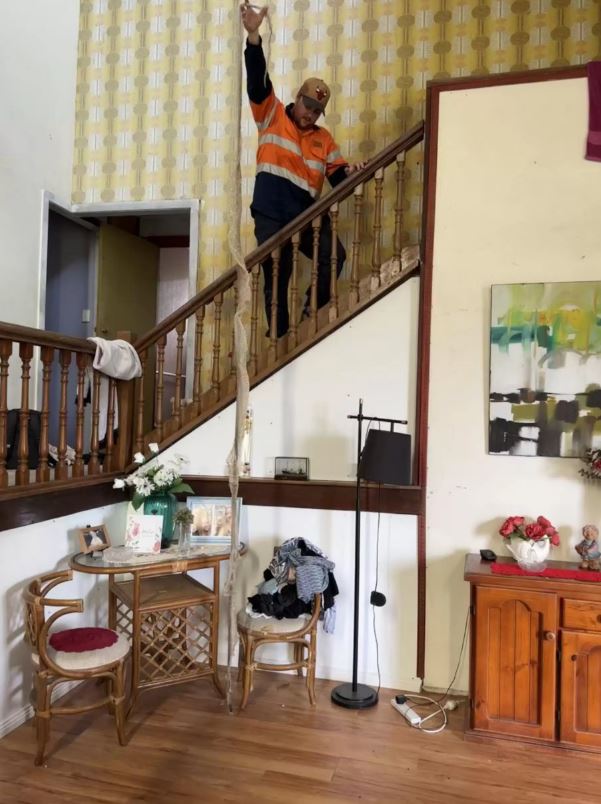 Even for someone like Lockett, who deals with snakes regularly, this find was truly remarkable.
The discovery not only confirmed the presence of a snake but also hinted at its tremendous size. Further exploration led Lockett to find the snake nestled in a wall cavity, and it turned out to be a coastal carpet python native to the area.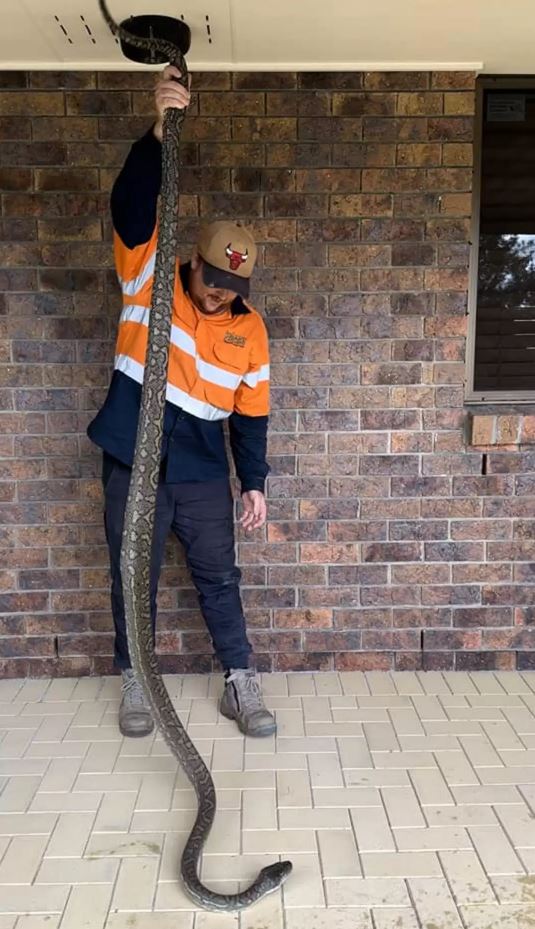 Although slightly shorter than the shed skin, the snake still measured well over 10 feet long, earning a spot in Lockett's top 10 largest snakes ever captured.
Without lingering too long, Lockett swiftly made arrangements for the snake's relocation, considering the homeowner's comfort.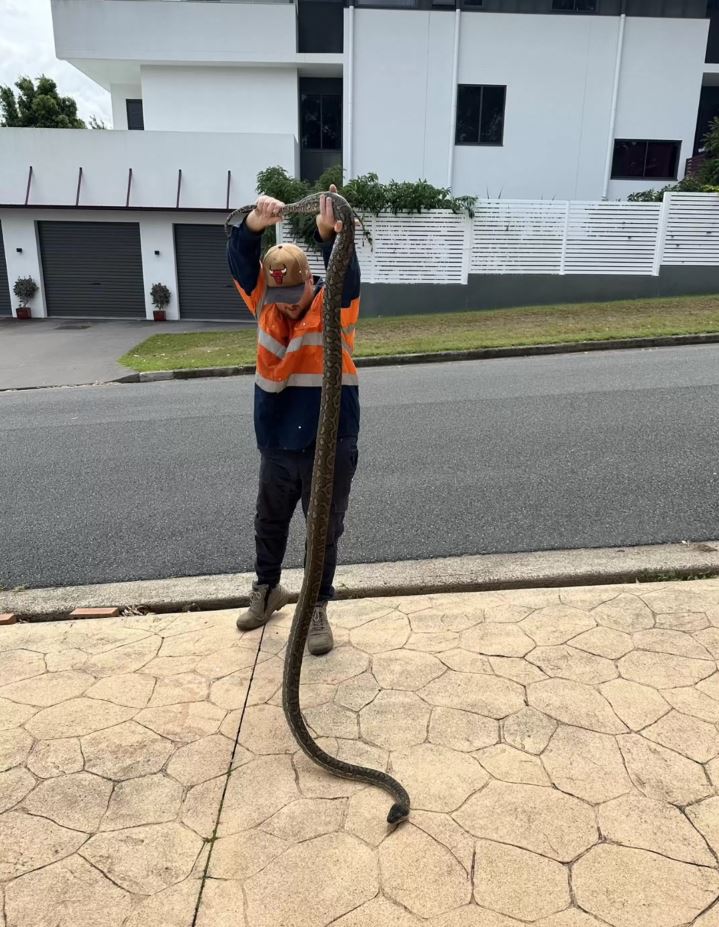 The majestic reptile was safely transported to a more suitable environment—a wildlife corridor—where it could continue its growth and find ample nourishment.
"He was released into the wildlife corridor where he will continue to feed and grow," Lockett concluded.