Ötzi, the 5300-year-old mummy also known as the Ice Man, unveiled genetic traces of Eastern European herdsmen from 4,900 years ago. Scientists discovered that among the earliest inhabitants of Europe who lived concurrently with Ötzi and whose genomes have now been sequenced, the Iceman shared more ancestry in common with early Anatolian peasants than with any of his European counterparts.
Genetic analysis disclosed that the mummy had high skin pigmentation, dark eyes, and a bald head. This contrasts with previous depictions that showed a man with fair skin, bright eyes, and a substantial amount of hair.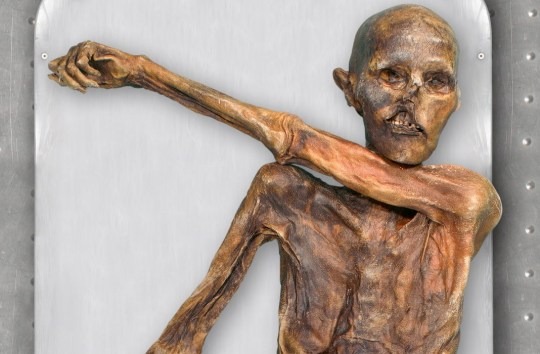 Ötzi garnered global attention in 1991 when long-distance hikers discovered him 3,210 metres above sea level.
Radiocarbon-dated to 3300 BC, the body belonging to a man aged between 25 and 35, approximately 5 feet 2 inches (1.6 meters) tall, and weighing about 110 pounds (50 kg). 
Initially it was believed that he became a victim of exposure or exhaustion while crossing the Alps, X-rays in 2001 revealed an arrowhead lodged in his left shoulder, suggesting that he may have bled to death.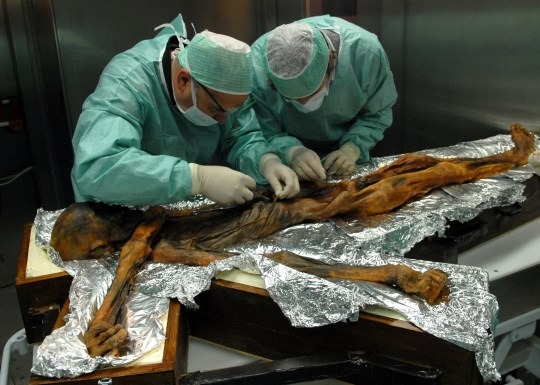 Now, researchers have used state-of-the-art technology to generate a much higher-quality genome in order to learn more about his genetic history – and they've made some surprising discoveries. 
The researchers also contest the accuracy of the previous depiction of Ötzi's hair. As a mature man,  he probably doesn't have long, thick hair on his head, but at most a sparse crown of hair.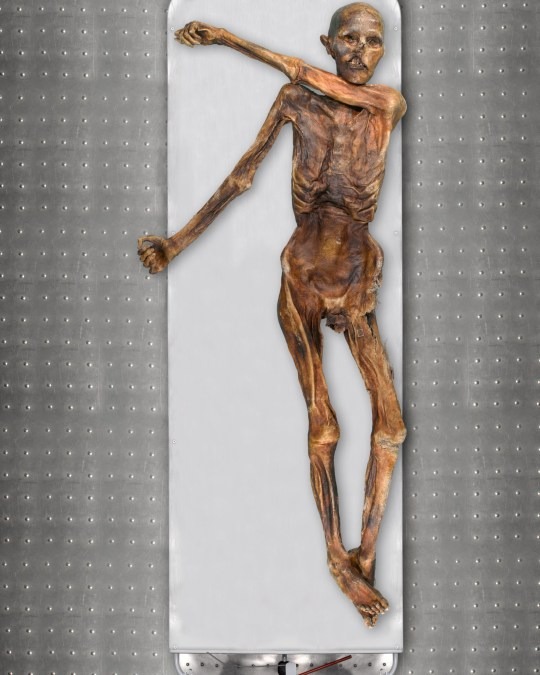 However, according to a study published in Cell Genomics, his genes indicate a predisposition to baldness. 
Additionally, Ötzi's genome contains genes associated with an increased risk of obesity and type 2 diabetes, although these factors may have been mitigated by his healthy lifestyle.