Bears are wild animals and they can be dangerous to humans. However, bears tend to be shy and avoid humans. Recently, however, a black bear in Maryland, USA showed the exact opposite.
One fine day, Kaitlyn Nesbit and her family went for a picnic by the woods. They set the table and eat together. Suddenly, a wild black bear appeared. Perhaps attracted by the aroma of the food, the bear sat down at the dining table without hesitation and joined everyone at the party.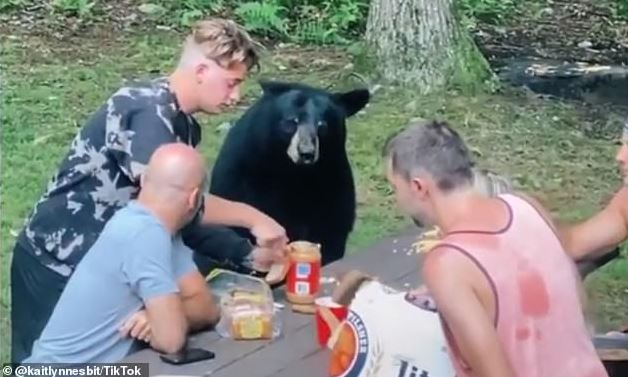 Seeing the big black bear approaching, everyone panicked. However, this bear may just be looking for something to eat and had no intention of attacking, so everyone could enjoy the picnic with peace of mind.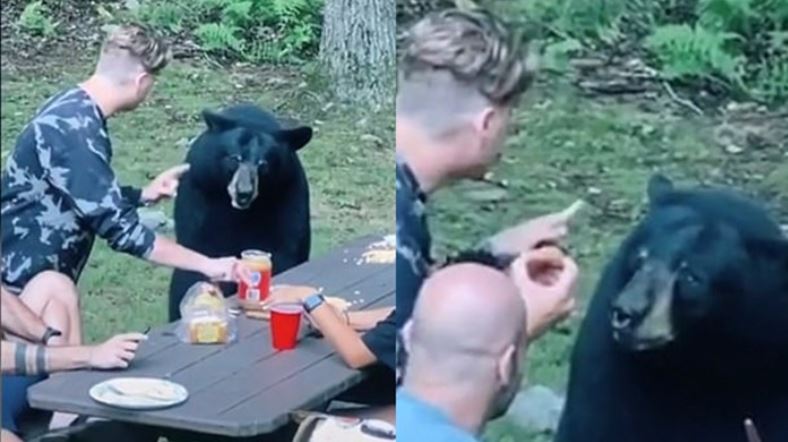 The bear enjoyed not only the sound of the crowd but also a peanut butter sandwich prepared by one of the members. The bear ate the bread from the man's hand, which made the group braver, but others thought they were crazy because bears were seen as unpredictable animals.
Nesbitt posted the video on TikTok, where it received a lot of attention. In the clip, a member of the group gestured to the bear to sit down and wait for the food, and to their surprise, the bear did the same, sitting at the end of the table and eating a peanut butter sandwich like a member of the picnic.
Everyone happily fed the bear slices of its favorite bread while many people around watched in amazement. One member of the group even reached out and stroked the bear's face.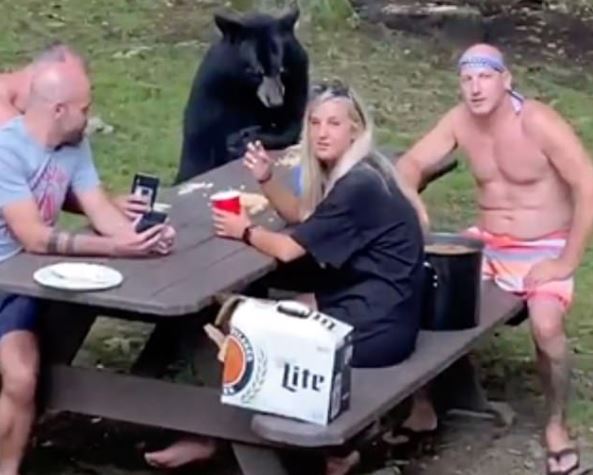 Nesbit shared that she had heard of this bear before; perhaps it was used to beg for food from people. Although feeding wild animals is not the right course of action, as it makes them dependent on humans and puts them in danger.
Fortunately, the group of friends is safe and sound, but they have received a lot of criticism for feeding bears and getting close to wild animals.
Watching the video below: