A woman from Lagos, Nigeria, has set a new record after creating a handmade wig that measures 351.28 meters (1,152 feet, 5 inches) in length.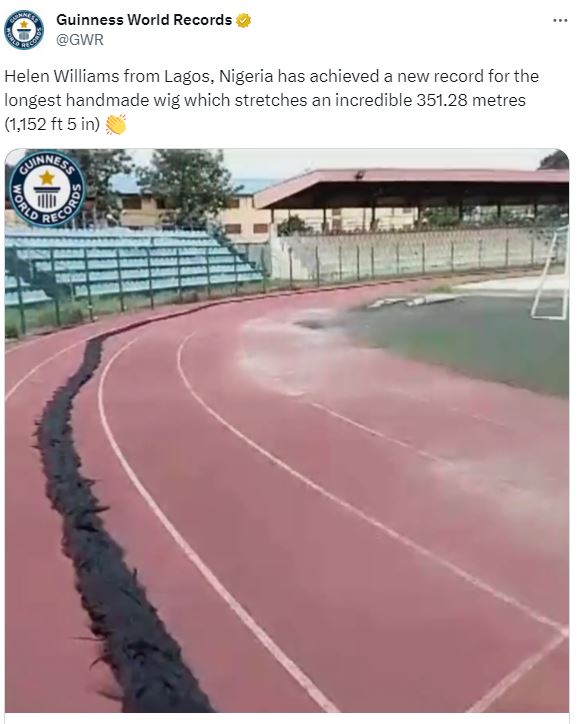 Helen Williams, who knows a professional wigmaker, invested over two million naira( almost $2,500) and dedicated 11 days to making the wig, which is longer than seven Olympic swimming pools.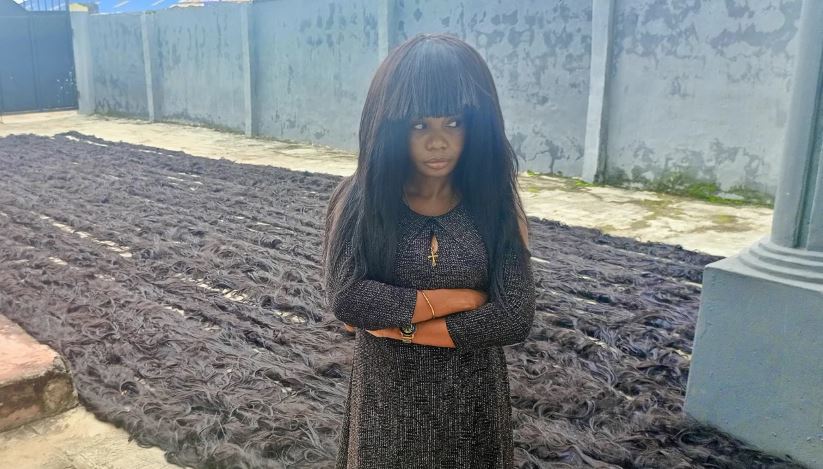 According to Williams, she created the wig using wig-cap netting and black fabric fixed to a bicycle helmet as the underlay. The intricate process involved utilizing 1,000 bundles of hair, 12 cans of hair spray, 35 tubes of hair glue, and 6,250 hair clips to complete the extraordinary piece. 
With eight years of experience as a wigmaker, she overcomes difficulties in crafting this wig longer than seven Olympic swimming pools. Despite facing challenges in sourcing materials for creation, she was able to produce 50-300 wigs per week, successfully achieving the Guinness World Record.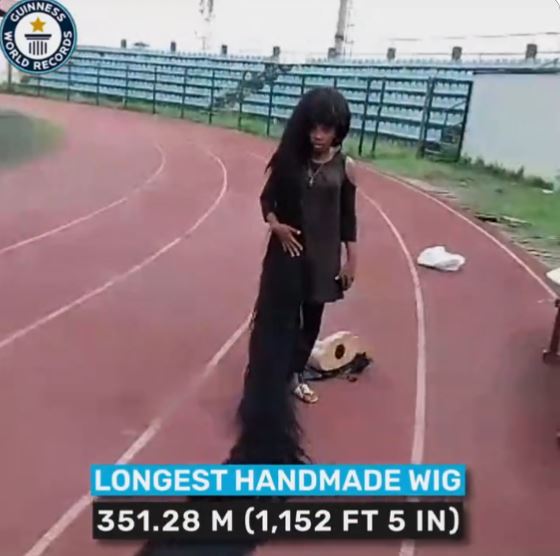 Wiliams said in the statement: 
"Finding the materials to make the longest wig was not an easy task."
"My experience as a wigmaker helped a lot."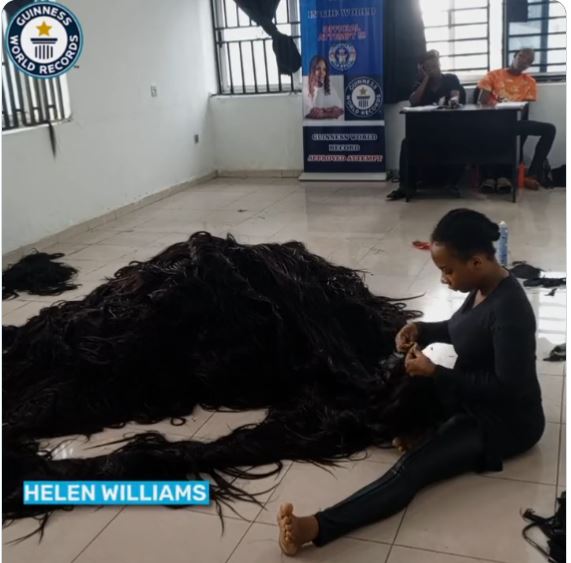 Williams admitted to moments of exhaustion but credited the support from friends and family for maintaining her focus. She expressed her determination not to let them down, resulting in the creation of the world's longest-handmade wig.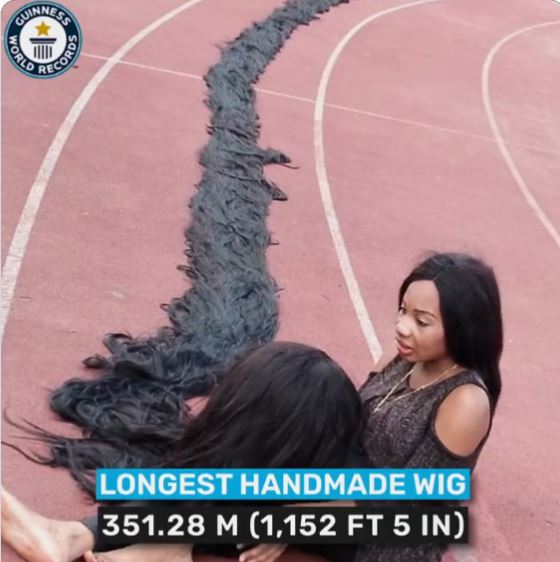 "At some point, I felt exhausted," she said.
 "However, friends and family encouraged me. I did not want to let them down, so I maintained my focus. The outcome is the longest handmade wig in the world."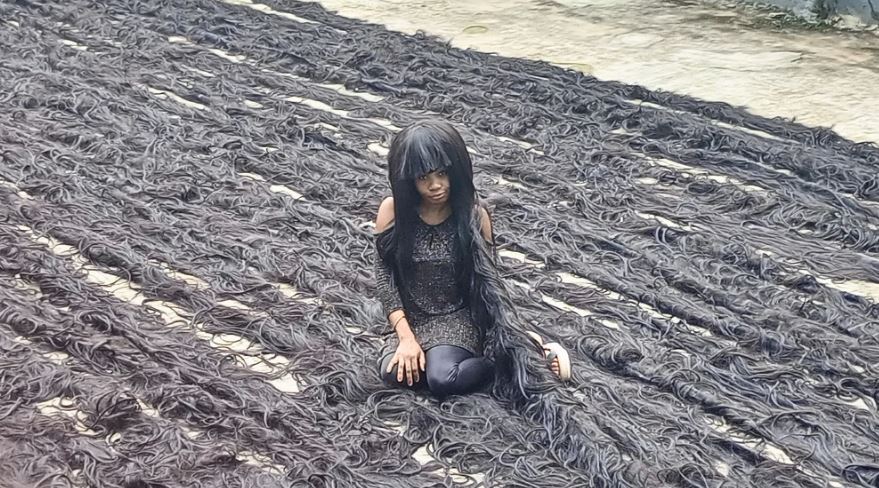 Measuring the huge wig posed a logistical challenge due to its size. Eventually, Williams found a suitable location along the highway between Lagos and the city of Abeokuta for the official measurement.
Watching the video below: