A crocodile invaded a popular Mexican beach last week, scaring visitors and forcing one lifeguard to return it to the sea, as captured on video crawling through the sands of the Pacific coast town of Zihuatanejo.
The surprise visit was captured on camera, with the reptile approaching the water at a leisurely pace.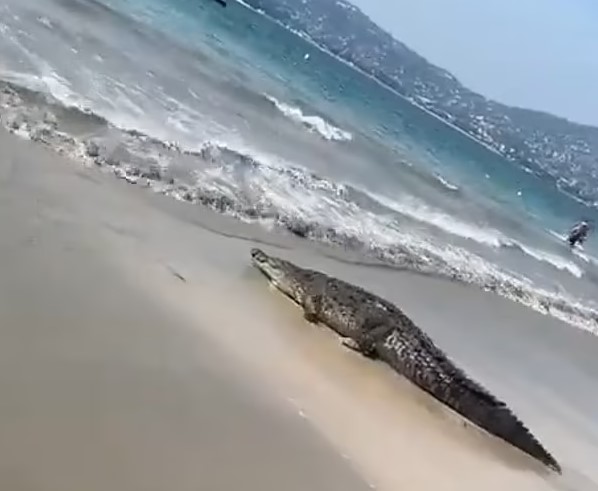 A lifeguard was heard whistling and yelling at beachgoers to move aside as he threw a life jacket to chase the crocodile away.
The animal approached the water to cool off from the scorching sun, seemingly unfazed by the swimming aid. Then, the croc headed out to sea.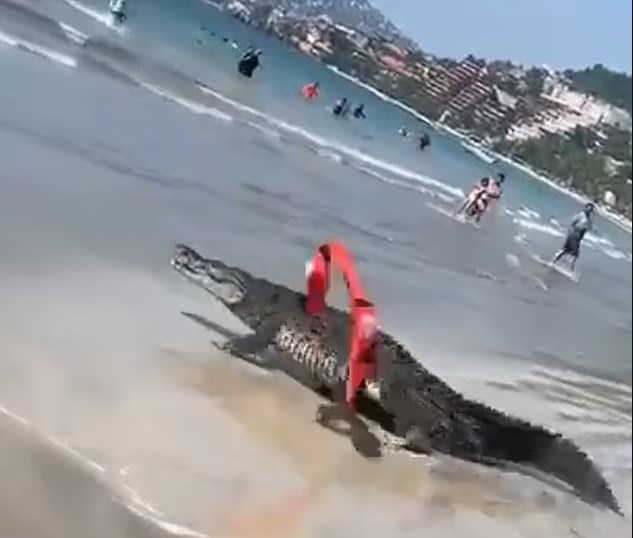 Fortunately, the incident did not seem to result in any injuries.
In response to recent storm damage, the Zihuatanejo city council intends to erect a new cyclone net as a security precaution to shield residents from crocodiles.
Residents claim that crocodiles, like the one spotted on Friday, do not pose any danger to visitors and only leave their habitat for food.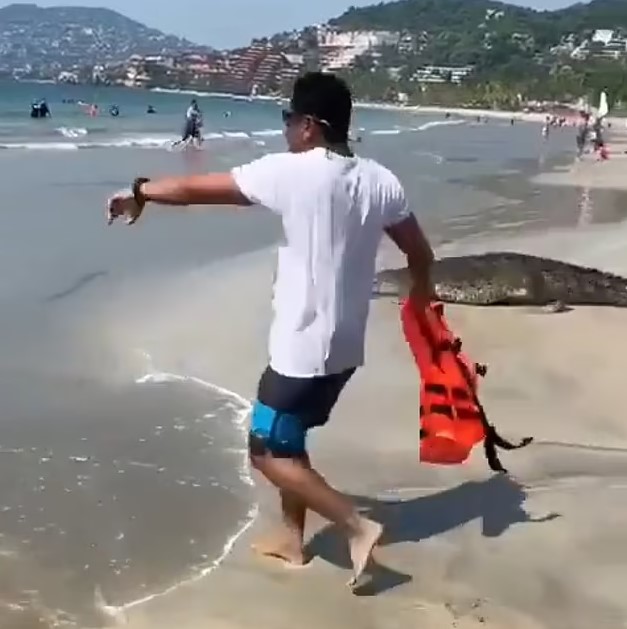 Zihuatanejo, 146 miles from Acapulco, is famous for its mention in the 1994 film, The Shawshank Redemption, where Morgan Freeman's character Red meets Tim Robbin's character to work on his boat. 
Locals claim Zihuatanejo crocs are harmless, but this is not always the case along Mexican shores.
In July 2022, two American tourists were attacked by a crocodile while vacationing in Puerto Vallarta, a popular Pacific coast resort city.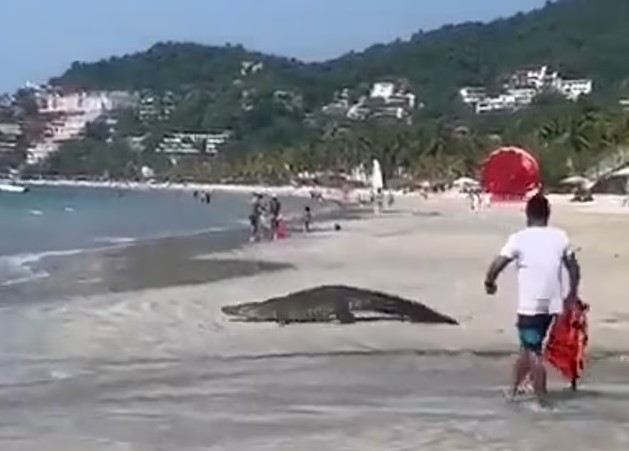 Around midnight, a 42-year-old male who was one of the victims went swimming and was bitten on the legs, belly, chest, and arm by the reptile.
The 24-year-old partner of the victim lunged in to assist, only to be assaulted on the hand as well.