Due to an incident involving a passenger suffering from diarrhea 'throughout the plane,' a Delta flight traveling from Atlanta to Barcelona was forced to turn around.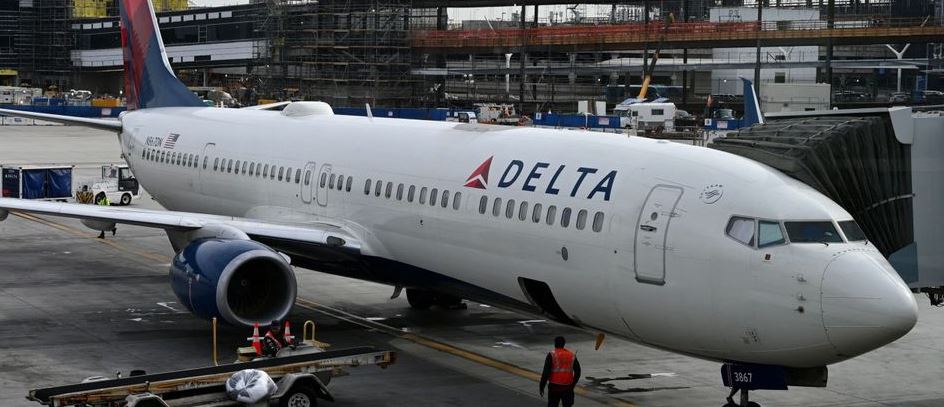 Flight DL194 had already taken off as scheduled at 8:47 pm on Friday, September 1, and was flying over Virginia when the pilots decided to abandon the trip. 
The captain succinctly conveyed the problem via a text message to Air Traffic Control, stating,  'Divert to ATL — passenger diarrhea all over aircraft — biohazard.'
Additionally, audio recordings from air traffic control confirm one of the pilots acknowledging the situation over the radio, explaining,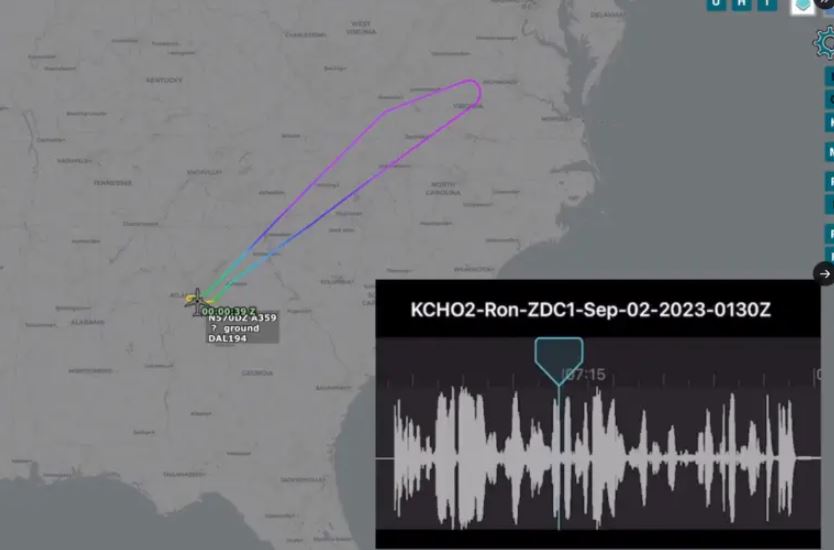 'It's just a biohazard issue, we had a passenger who had diarrhea all the way through the airplane so they want us to come back to Atlanta.' 
After the recording was shared on a Reddit thread, numerous social media users promptly expressed their opinions on the matter. Among them, one person wrote: "Diarrhoea with or without Ebola is a biohazard. In 20 years as a medic, I've only had 1 of many thousands of cases that were Ebola. Odds are it's not Ebola."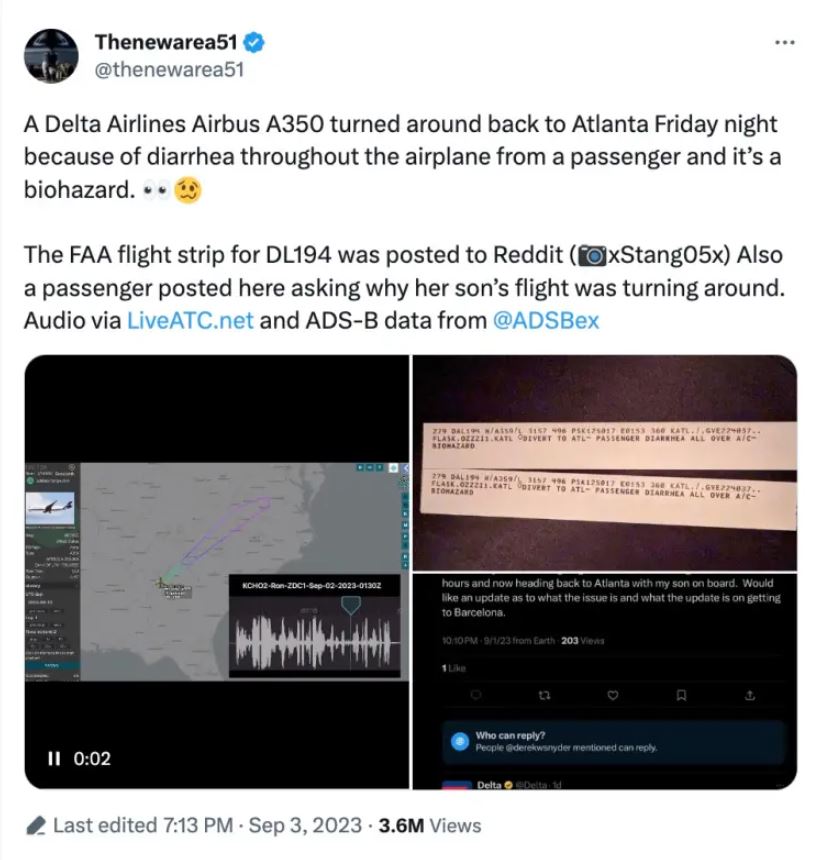 Claiming to be on board, Twitter user John Hurdt tweeted: " "Both my wife and I were on the flight. It was a mess. The pilots made the right decision to turn around. The ground crew ripped out the carpet and put new in. Considering the circumstances, the ground crew did a great job, along with the attendants and the pilots."
After landing back in Atlanta, the focus immediately shifted towards addressing the 'biohazard' issue by thoroughly cleaning the aircraft.
Fortunately, the flight was not completely canceled.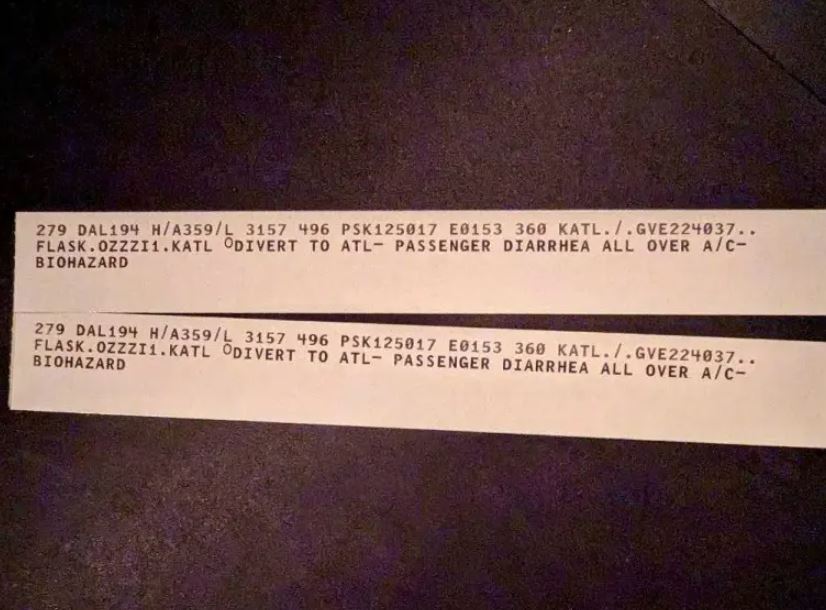 At 10:40 pm, the plane landed in Atlanta and after a delay of just over five hours, it eventually resumed its journey to Spain at 3 a.m.
The aircraft finally touched down in Barcelona at 5:10 p.m, following a flight duration of 8 hours and 13 minutes, eight hours later than scheduled.
Although Delta acknowledged the occurrence of an unexpected medical event during the flight, the airline remained tight-lipped about the specifics. 
'Our teams worked as quickly and safely as possible to thoroughly clean the airplane and get our customers to their final destination', the airline wrote in a statement.
Delta also apologized to the customers for the delay and the inconvenience caused to their travel plans.