Kim Kardashian's daughter, North West, garnered attention and surprised fans during an episode of "The Kardashians" when she ate unpeeled, raw onion like an apple.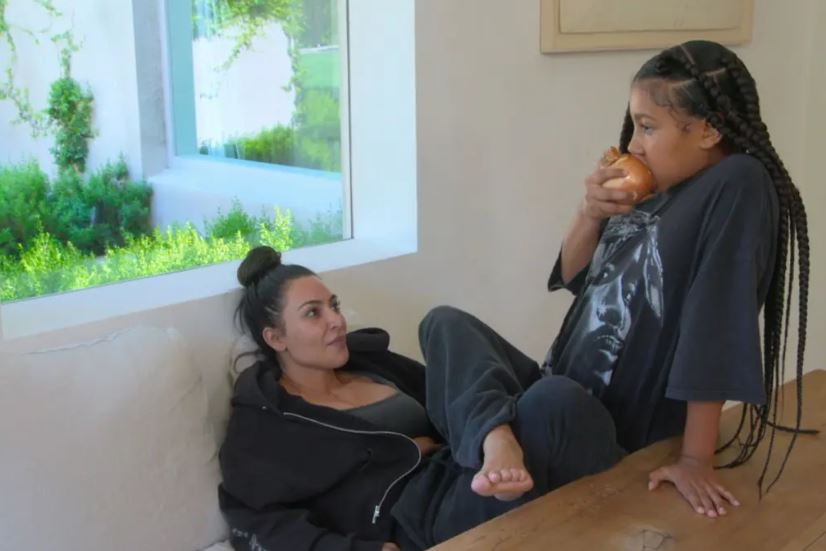 In Thursday's episode, the mother-daughter pair engaged in sushi and fried chicken preparations in their kitchen, and fans freaked out when Kim Kardashian's daughter ate an unpeeled, raw onion like an apple.
Kim Kardashian watched her oldest child North munch on the pungent vegetable, asking, "Can you eat it like that?" 
North, with a mouthful of onion, asked her mother: "You want some?"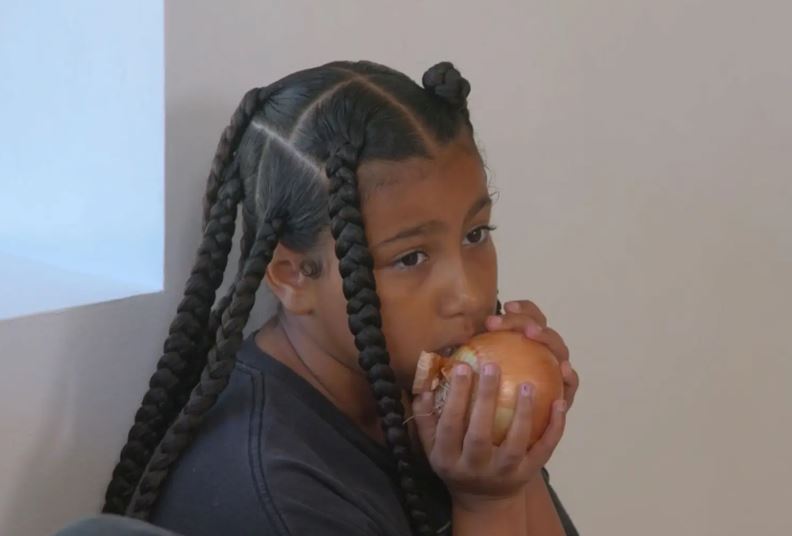 However, Kardashian turned to the cameras and declined: "No, thanks. You're just going to eat an onion like an apple? This is what she does, people," she added:'She eats veggies like apples."
After giving North a series of kisses on the cheek, Kardashian jokingly exclaimed, "Oh, my gosh, this onion breath is going to make me cry!" when North playfully blew onion breath near her mom's nose.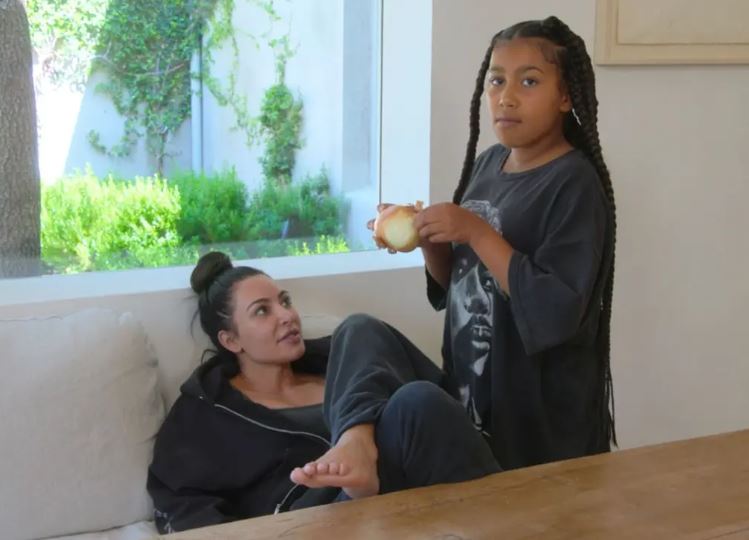 He added: "No, it's so strong. Oh, my gosh, my eyes are literally tearing. How do you not tear?"
With a big smile, North received a high-five from Kardashian, who praised, "We're the best chefs"... The episode prompted shocked viewers to share their reactions on Twitter, expressing amazement at North's strange onion-eating antics.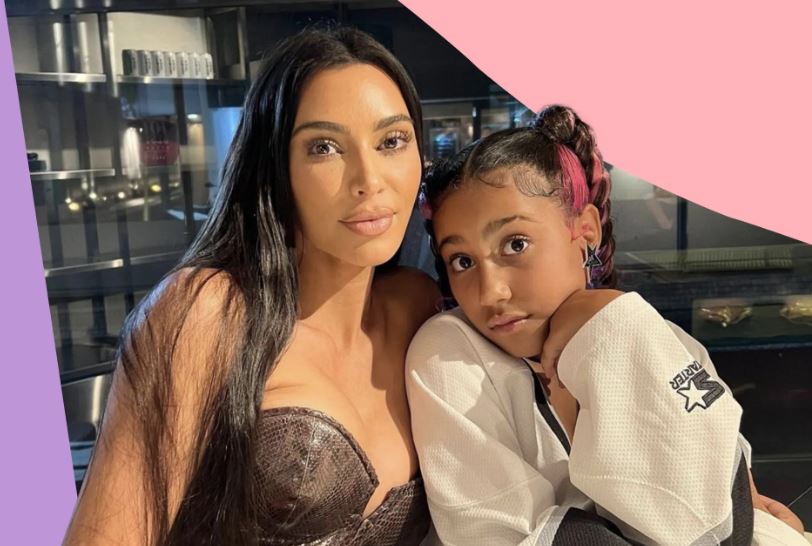 One person said: I get she is saying that North is silly and clingy and is getting on her nerves. I hope it's only a phase and nothing else. 
There is a big difference between eating it and holding it to your mouth and pretending to eat it. A second wrote.
A third said: North West eating unpeeled, raw onion like an apple. Mee too. I love raw onions. I usually don't eat them like an apple, but I don't think it's gross she likes them. 
Someone else said: Vidalia onions are sweet. I've never tried eating them just straight onion like that, but I heard they are good like that. I'm willing to try sometime. I'd take the peel off though. 
Watching the video below: