A jewelry expert has shared the reason why you should never take off your diamond ring before going to bed each night.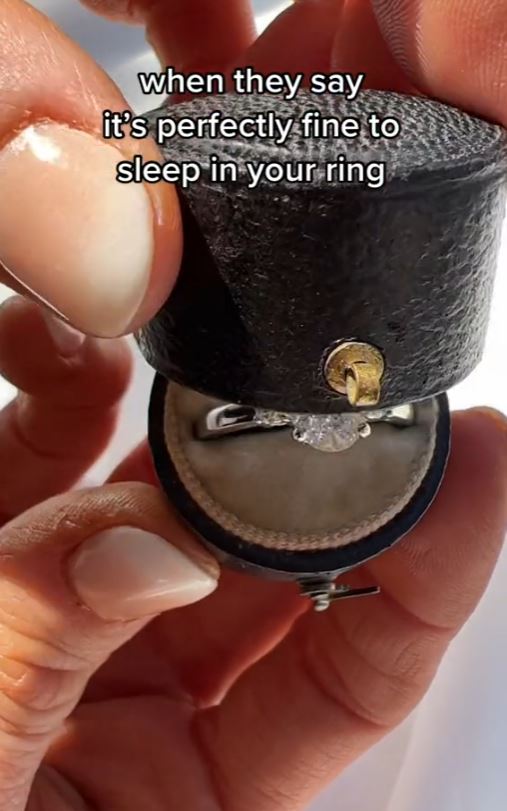 The TikTok account @oliveavejewelry posted a video debunking the misconception that sleeping in your ring is harmless. Accompanied by a cross emoji, they emphasized, 'Take it from us.'
The jewelry account reveals the reasons behind this advice. In the video, they said: 'The friction of it being rubbed against fabric can cause stones to fall out"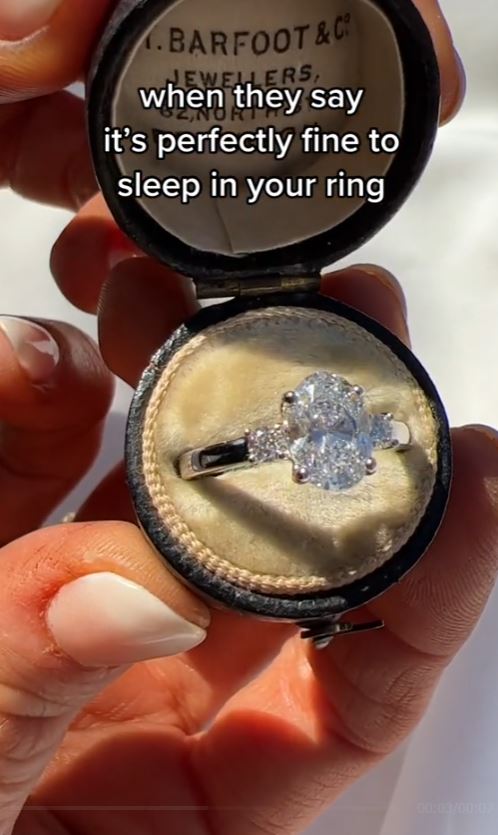 "Weight from your body against your hands may loosen your stones over time. 
"Gold is a soft metal and can lift or break when caught or snagged on bedding. The prongs on your ring may wear down.
"These are all recommended precautions, as we want your jewelry to last a lifetime!"
After receiving this advice, numerous users were quick to take to the comments to share their thoughts about removing their rings while sleeping.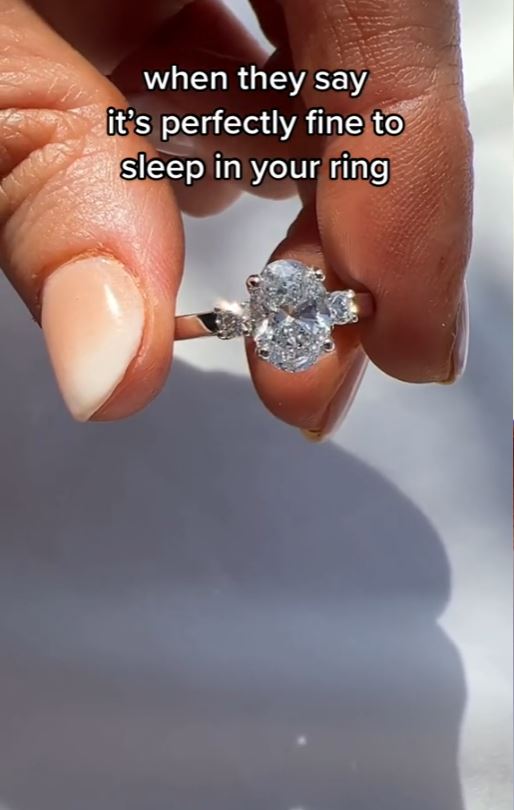 One person commented: I am absolutely not taking off a ring every day for the next 60 years.
A second wrote: My gran has been married 60 years now - not once has that ring left her hand, to be fair it hasn't got stones on it but it still 
A third said: Never sleep in any jewelry! Usually take mine off when I get home!
Someone else said: Been married 15 years. It's fine to sleep in lol, never had an issue.
Another said: I take mine off every single night. I can't stand sleeping in it but it is so comfortable every day!
I take my wedding ring off every night and when I put it back on in the morning I remember the promise I have to my husband Another said.