In Queensland, Australia, people have received a warning to avoid a waterway that has suddenly mysteriously turned pink.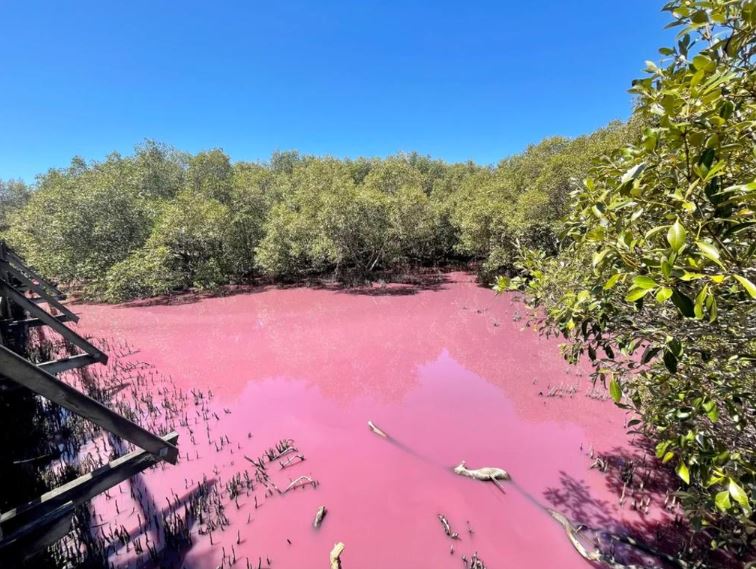 People in Queensland were left stunned after seeing an area of wetland turn a bright shade of pink.
bewildered when a section of the Boondall Wetlands, located in the Moreton Bay region north of Brisbane, changed color dramatically.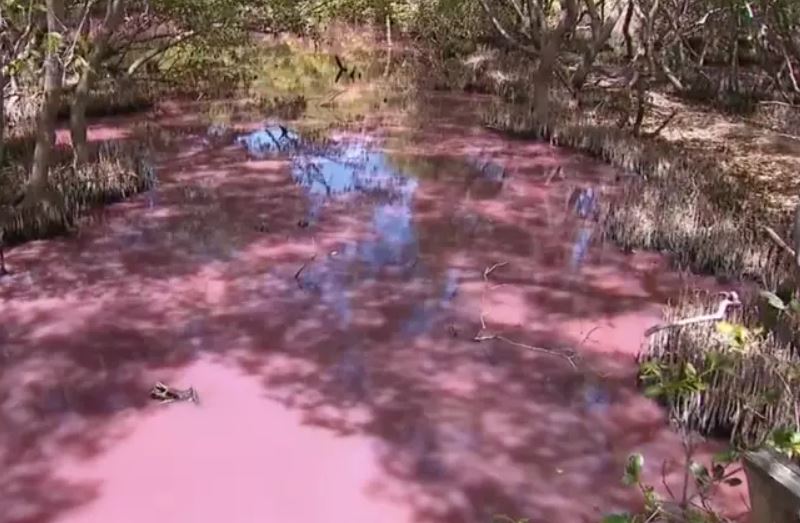 A photograph posted on Reddit depicted a portion of the expansive mangrove forest appearing in a bright, strawberry milk-pink hue. 
The person who shared the photo commented, Boondall Wetlands looking a little polluted today," and further explained that the rest of the wetlands had a normal color, while  "the pink water is directly beside the Nudgee dump"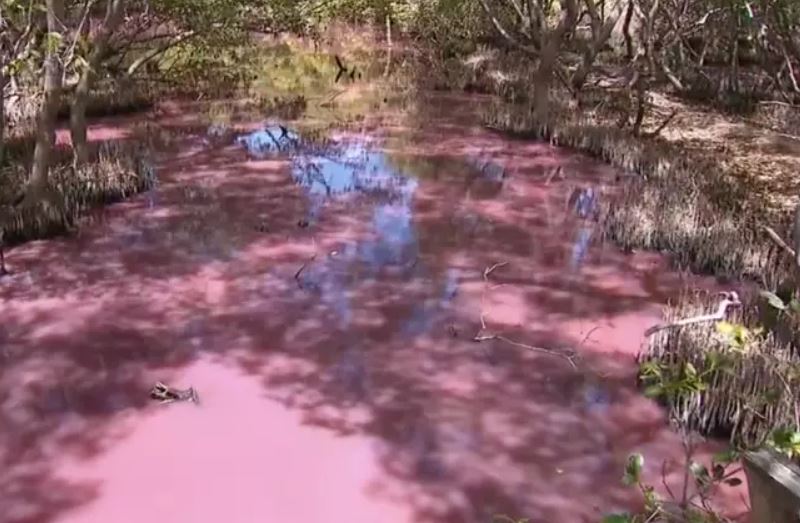 While some users expressed concern that the water had been contaminated by the nearby waste management area, others suggested that the unusual coloring might be attributed to a natural algal bloom.
One person said: Probably one of them "gender-reveal parties" gone wrong yet again. Pretty though! 
A second wrote: It's Australia, probably some flesh-eating bacteria or something that wants to kill or sting you.
A third commented: red algae? 
Another said: It's just a particular type of algae. You really do make more out of a natural occurrence.....
Someone else said: Nature strawberry milk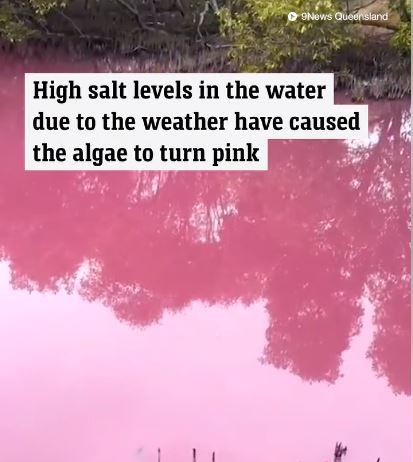 A spokesperson for the Brisbane City Council stated that the council was unaware of the cause of the color change and confirmed that council officers would visit the site to assess water quality. The spokesperson emphasized that pink water can naturally occur, especially in hot and dry weather conditions.
They added" "Warmer weather and low rainfall can lead to less water flow and higher salt levels, causing the algae and bacteria in the water to turn pink,"
According to Griffith University Professor Michele Burford, a probable cause of the color change is a species of algae with a pink pigment. She explained: 
 "You might get a slight breeze that might push them in and concentrate them up in an area.
"I think that's what we're seeing here, a concentration of pink algae."
However, Professor Burford said that those interested in witnessing the bubblegum-colored waters should do so quickly, as the phenomenon may not persist for long.
Watching the video below: