A man sparked a debate after revealing to his girlfriend the secret behind his good night's sleep: The Yellow Pillow.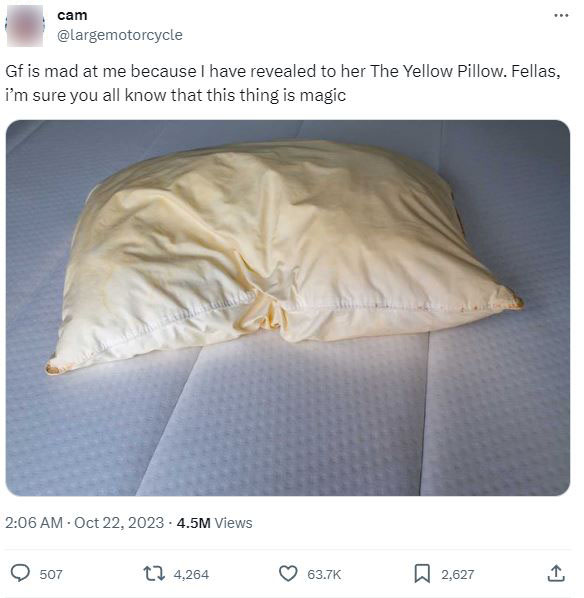 A man known as Cam on social media shared a photo of a yellow pillow on X, formerly known as Twitter. He mentioned that his girlfriend was 'mad at him' for the revelation; however, he believed that his male friends would support him in recognizing how 'magical' The Yellow Pillow really is.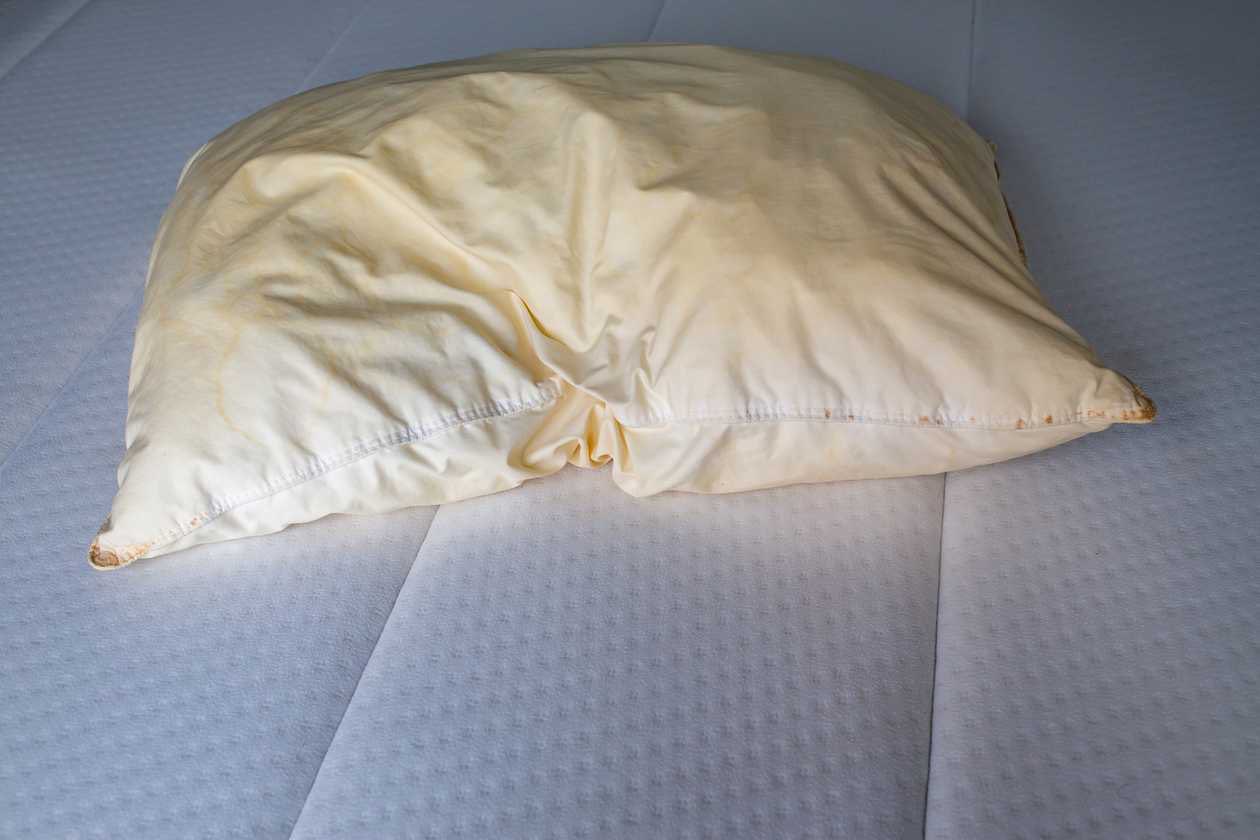 Cam confessed his affection for his well-worn pillow after his partner discovered the unusual truth about his nightly sleeping companion.
He tweeted: "Gf is mad at me because I have revealed to her The Yellow Pillow. Fellas, I'm sure you all know that this thing is magic."

The image he shared is reportedly a stock photo of a pillow, not his own, but he added: "It's not my fault the pillow is yellow and bestows upon me the most peaceful slumber."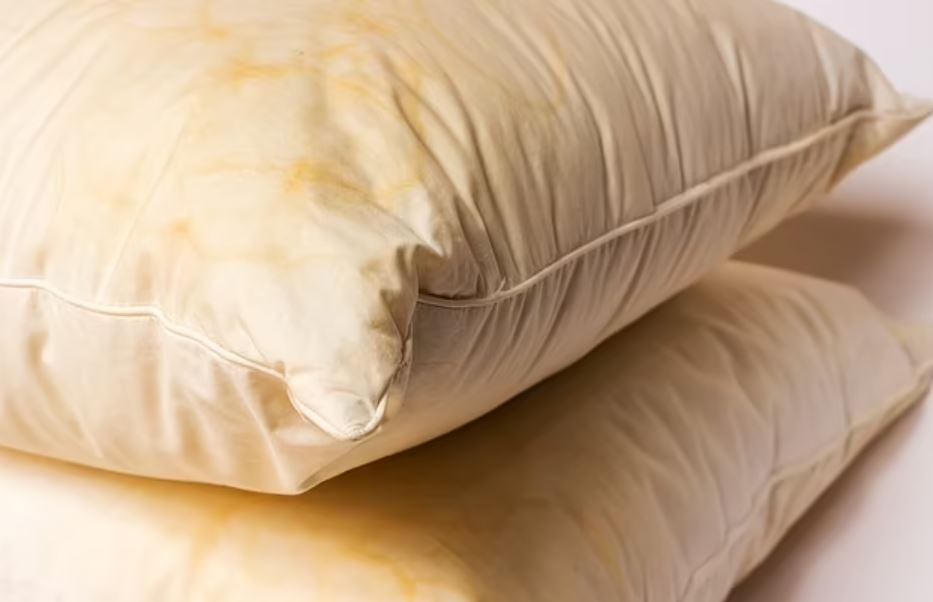 This trend emerged after Cam's rather unconventional Twitter confession. Numerous men are now boldly proclaiming their loyalty to similarly discolored pillows they've owned for many years.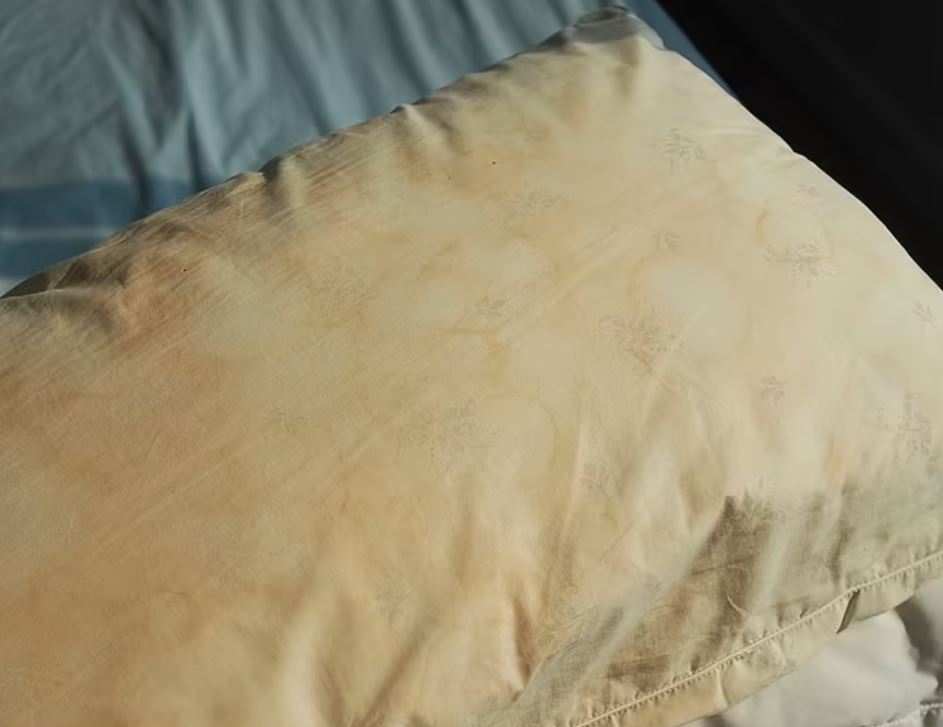 Cam's confession has prompted a wave of affection and support for the peculiar bedding item on Twitter, particularly from men.
One person said: Part of being a man is using the same pillow since the age of 10 and never washing it.
A second wrote: Has to be magic because it just appeared on my bed one day when I was a kid
A third commented: Best sleep ever using this sweat-soaked abomination.   
One man agreed: My wife is the yellow pillow person. She's had it since she was a teenager, it weighs 4x as much as any pillow should and she gets mad when I tell her I don't want that evil thing on our bed
Another added: My dad has more than a yellow pillow. It's a pillow he had since I was literally a baby, probably longer. It's so yellow It's brown. And usually never has a case on it. I don't even know if it gets washed despite the stains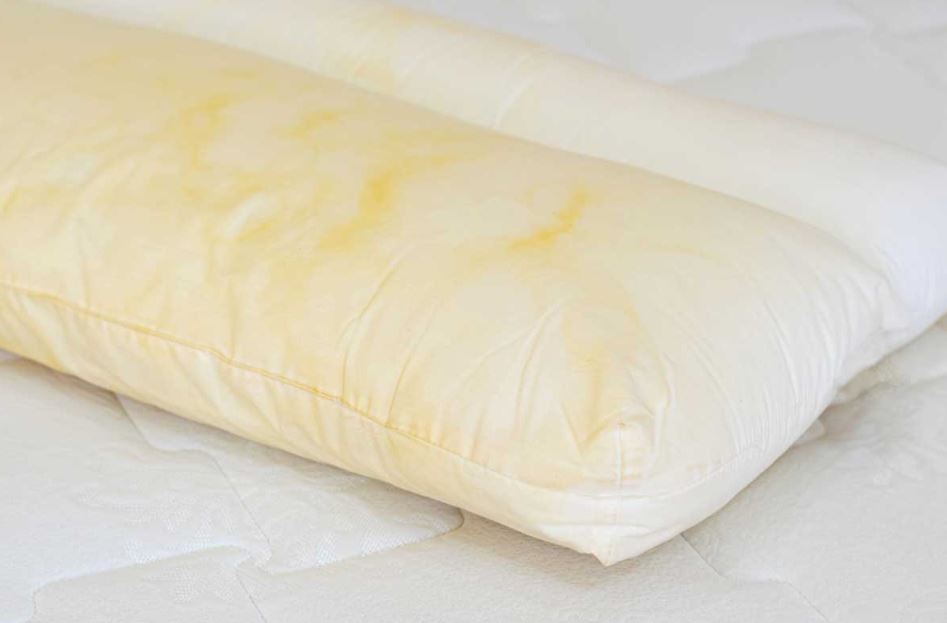 However, there are others who find it disgusting and suggest he should wash the pillow regularly.
Someone else said: Disgusting lmao you should buy them cheap on sale and just throw them away or wash them as needed.
Another suggested: Not the pillow  (just replace your cheaper pillows every year and more expensive ones see if you can take them to the dry cleaners it helps your skin and hair the cleaner it is).