Tom Stuker, a dealership consultant from New Jersey, is the most frequent flyer in the world. He has flown over 23 million miles, or more than 12,000 flights as of July 2022. And this number will undoubtedly continue to rise.
The accumulated miles have enabled Stuker to travel around the world, stay in luxury hotel rooms, and even make an appearance in an episode of the US sitcom 'Seinfeld'. 
To achieve this, Stuker purchased a lifetime pass from United Airlines for $290,000 in 1990 and hasn't looked back since.
Over the last 33 years, Stuker has traveled to 100 countries, enjoying more than 120 honeymoons with his wife. 
In 2019 alone, Stuker's total mileage could have covered more than six trips to the moon. Stuker refers to buying the lifetime pass as "the best investment of my life."
He once spent 12 days without sleeping on a bed, flying continuously from Newark to San Francisco, Bangkok, Dubai, and back again — equivalent to four trips  around the world. Prior to the Covid-19 outbreak, Stuker spent 200 to 250 days a year in the air.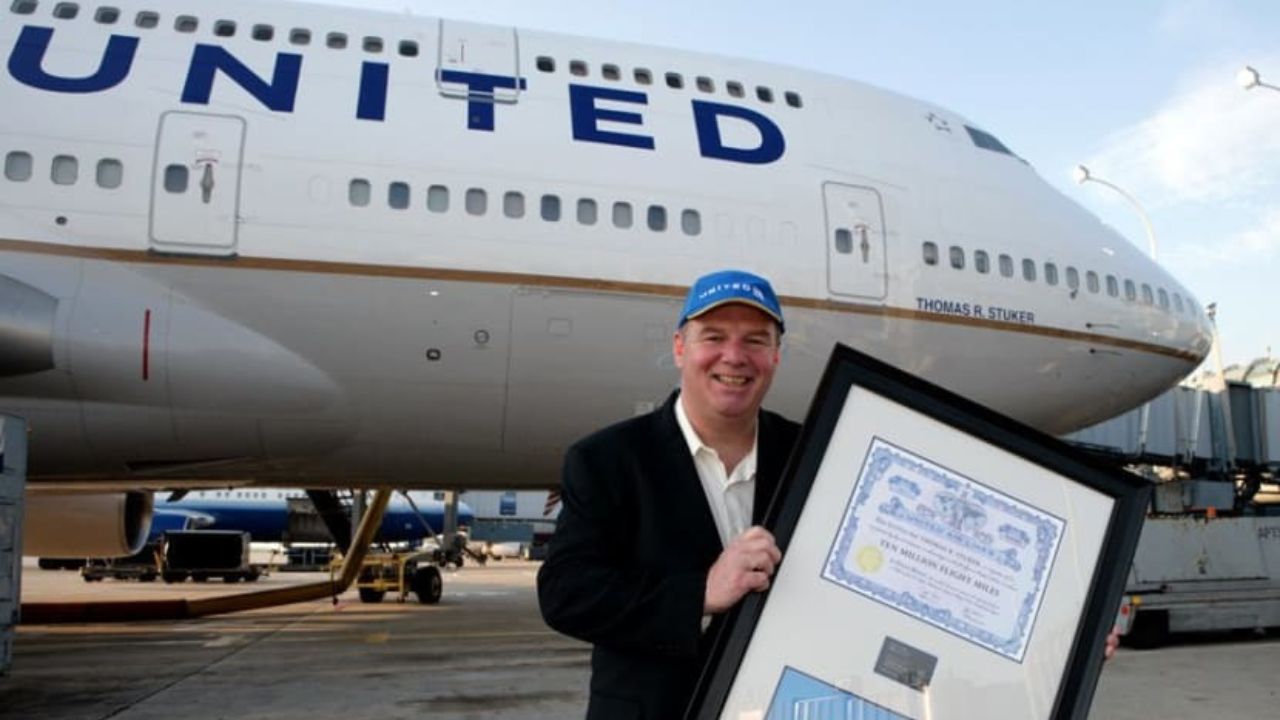 Stuker states that owning a lifetime ticket comes with exceptional privileges. He was put named by United Airlines on two planes, and helped them design the menu at their premium Polaris clubs. 
Additionally, Stuker even has a Mercedes ready to transport him between gates for quick connections.
In 2009, Stuker became United's first passenger to reach 10 million miles on a Los Angeles-Chicago flight. When he reached 20 million miles in 2019, the airline celebrated him on the plane. 
Apart from the airplane amenities and travel benefits, Stuker converted his accumulated mileage into enough gift cards to renovate his brother's house. He once received a $50,000 gift card from the Walmart retail chain.
He used 451,000 flight miles for an auction at a charity event. Thanks to this, he had the opportunity to appear in a Seinfeld episode.