Dwayne 'The Rock' Johnson and Oprah Winfrey faced backlash after asking fans to donate money to aid local residents impacted by the Maui wildfires.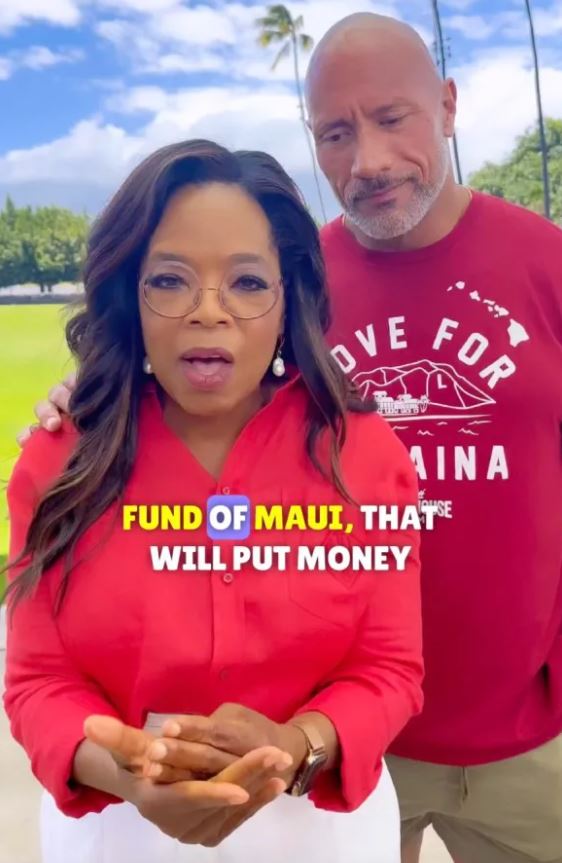 Starting to $10 million, the duo reached out to their followers on various social media platforms, and asked their fans to contribute to the 'People's Fund of Maui'.
Earlier last month, in Hawaii, a series of devastating wildfires ravaged the island of Maui. The fires resulted in the tragic loss of over a hundred lives and left thousands of people displaced from their homes.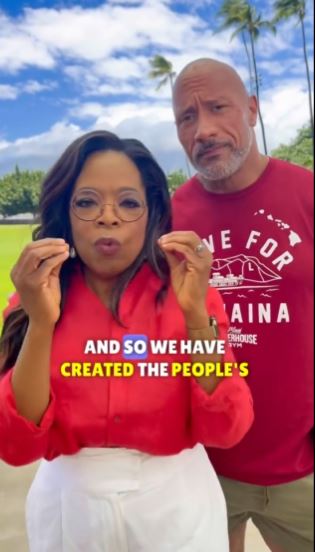 On August 31, actor Dwayne 'The Rock' Johnson and talk show host Oprah Winfrey took to platforms like X and TikTok to announce the establishment of 'The People's Fund of Maui'.  The fund aimed to put money directly in the pockets of those who were affected by the recent wildfires'.
The caption reads: "We're honored to announce the People's Fund of Maui, a fund putting money directly in the pockets of those who were affected by the recent wildfire."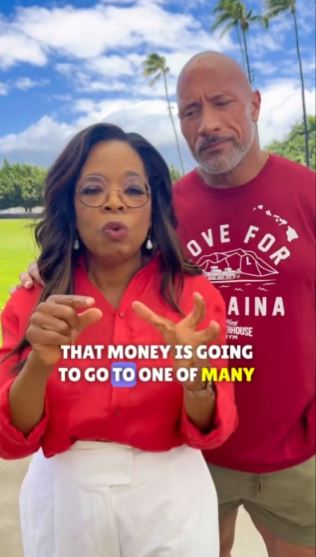 "As @Oprahand I have seen firsthand, the impacts of these wildfires have been devastating, and we're here to ensure with 100 percent guarantee that your donations will go directly into the hands of Lahaina residents.
"Every adult resident who lives in the affected area and was displaced by the wildfires in Lahaina and Kula is eligible to receive $1,200 per month to help them through this period of recovery.
"All you have to do is go to http://PeoplesFundofMaui.org to apply.
"We are honored to start this campaign with $10 million dollars and ask for your help in donating to those who have lost their homes. We thank you in advance for your contribution. Click the link below to learn more and give."
Accroding to Celebrity Net Worth, Dwayne 'The Rock' Johnson and Oprah Winfrey faced a wave of criticism from social media users who questioned why both celebrities didn't contribute more of their substantial fortunes instead of seeking assistance from individuals with less money. While Winfrey has a net worth of $3.5 billion, Johnson's net worth is $800 million.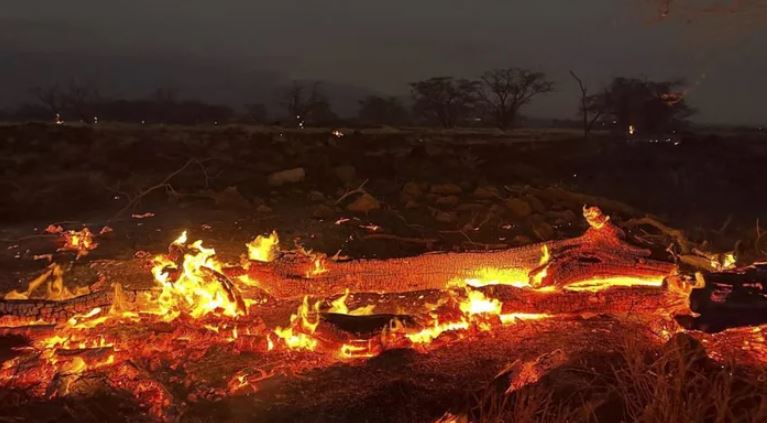 One person said: They are part of the United States. The government isn't helping people? Isn't that their job?  
A second said: Their combined net worth is over $3 billion, I can understand the backlash, when buying food and rent is hard for a lot of people and these folks own several homes, cars, boats, and any luxury you can think of 
A third wrote: Why do we poor people feel entitled to rich people's help? Oprah and Dwayne are not your government or your parents. Appreciate the fact that they cared enough to donate 10m of their own money and mobilize even more. It's a lot more than you've done. Would you rather they did nothing at all, like most of us?
Someone else wrote: I have adored Oprah for many years and still do. But I do think she needs to be reaching out to her celebrity millionaire fans to contribute, not the everyday person who is struggling paycheck to paycheck. 
Another commented: I can't imagine being a millionaire or a billionaire....asking the poor for help...that's embarrassing af. Yet when the poor ask for help, we get nothing. Maybe if Oprah paid her staff to help the entire island and not just to save her property, I might feel a different way....she can afford to fix the island herself. 
The people she is asking for help from can't even afford to pay their rent or buy groceries but she and 5 of her friends could donate a portion of their millions and billions to rebuild the entire place and problem solved. That's the point here, people. If they really wanted to they could go ahead and do it. If it was really important to them they should be Doing it instead of waiting for us to donate money we don't have....... Another added.