Many people are confused about the weather forecast and don't understand what it actually signifies. In fact, many people misunderstand the significance of the given percentages.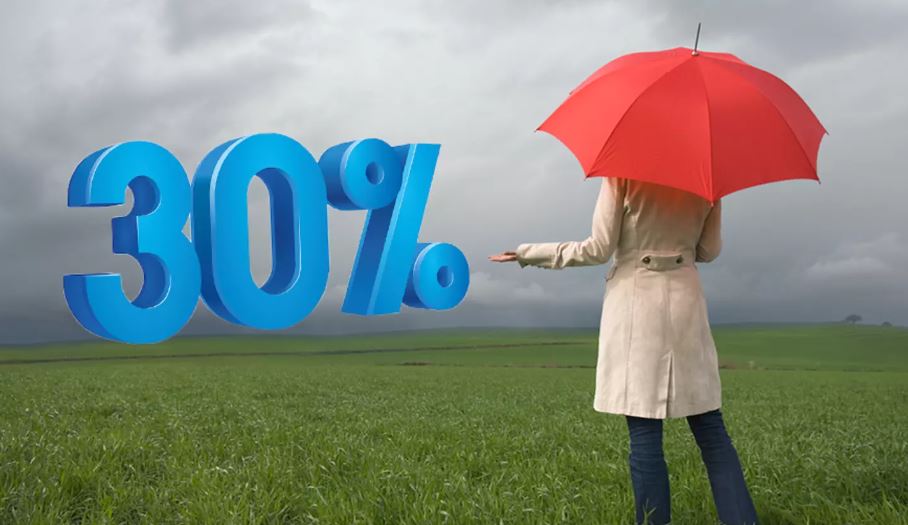 The latest instance of this confusion emerged from the Twitter account 'wild (TikTok) screenshots'
They explained that while it might be commonly assumed that a 30% chance of rain means a 30 percent chance of rain in your area, the reality is more nuanced.
In a TikTok video, it was explained that when the weather forecast states a 30 percent chance of rain, it signifies a 100 percent chance of rain in a particular region; however, the rain will only affect 30 percent of that given area.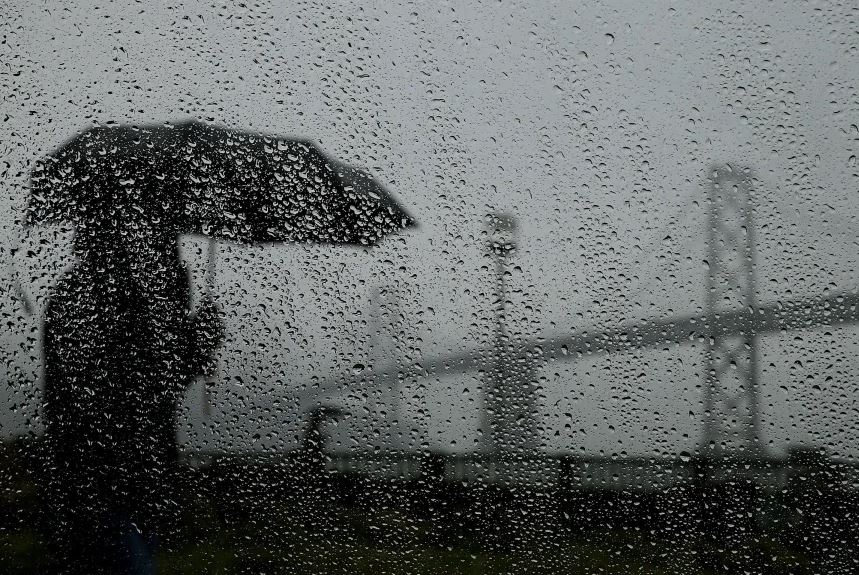 However, even this explanation may not be entirely correct.
While it's plausible that a 30 percent chance of rain might mean that there is a 100 percent chance of rain in the area, affecting only 30 percent of the area, the accuracy of this interpretation is influenced by both the forecaster's confidence level and the spatial coverage of the rain.
A video on YouTube from the National Weather Service bears the caption: 'Heather's Weather Whys: What does a 30% chance for rain mean?' In the video, they explain: "The probability of precipitation forecast is one of the least understood elements of the weather forecast. To summarize, the probability of precipitation is simply a statistical probability of 0.01 inch [0.025 centimeters] or more of precipitation at a given area in the given forecast, area in the time period specified."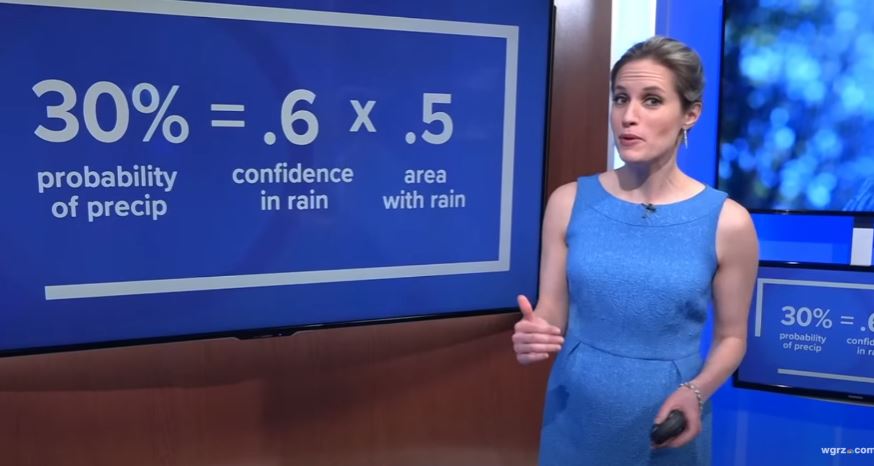 The National Weather Service provides these examples, both of which result in a forecast of a 40 percent chance of rainfall. They also provide the formula that accompanies it
"(1) If the forecaster was 80 percent certain that rain would develop but only expected to cover 50 percent of the forecast area, then the forecast would read 'a 40 percent chance of rain' for any given location.
(2) If the forecaster expected a widespread area of precipitation with 100 percent coverage to approach, but he/she was only 40 percent certain that it would reach the forecast area, this would, as well, result in a '40 percent chance of rain' at any given location in the forecast area."
Watching the video below: